By Nate Adcock on Thu, 01/12/2012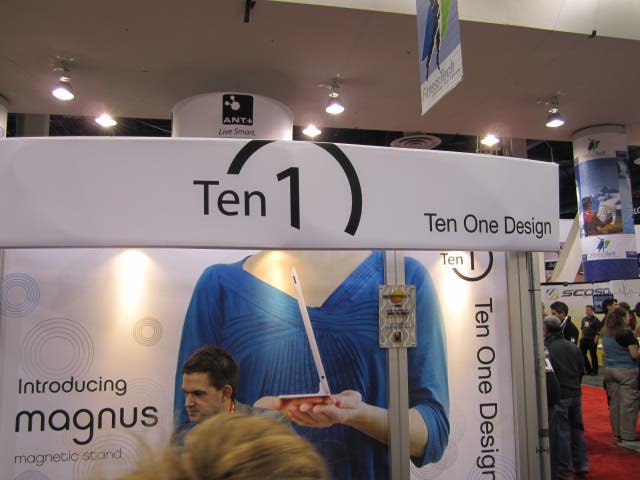 You know the Pogo Sketch, and the Fling, right (both have been reviewed on our site)? If not, they are seriously awesome accessory products for your iOS device. Ten One Design has added a new stand, and a streamlined pogo stylus to the mix, and are showing them off here at CES. Not earth-shaking, but maybe worth a look if you are in the market for a sleek and minimalist stand and/or an artistically-molded stylus.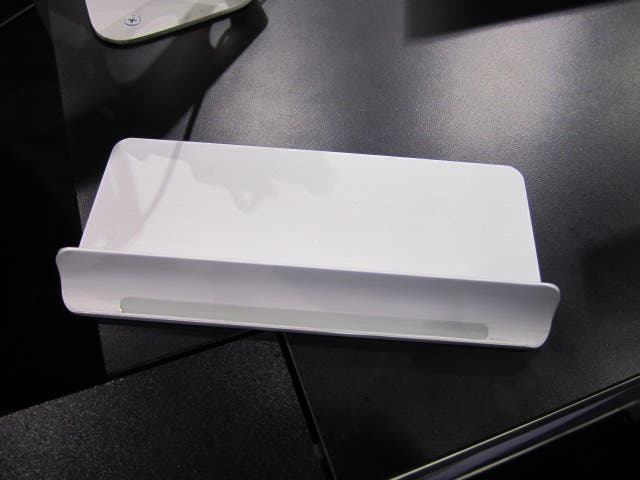 The magnus is the stand I imagine Mr. Bond might have on his desk (if Mr. Bond had an iPad, which of course, he would). It's made of light aluminum and nearly invisible with iPad on it. Since it's magnetic, it grips iPad firmly, and I was surprised at how sturdy it felt with just a magnet holding it there.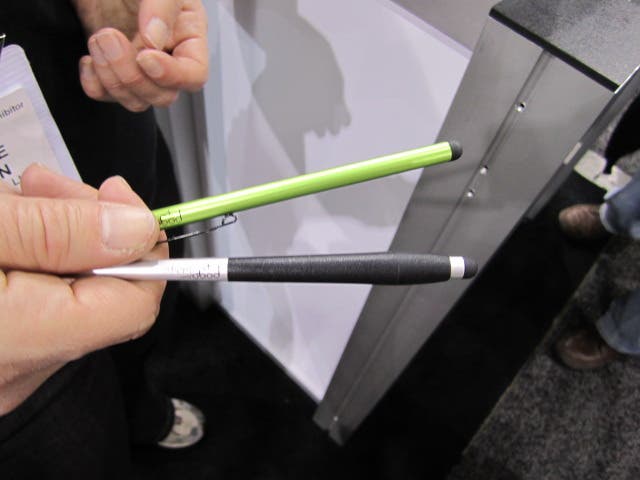 The new stylus (the Sketch Pro), has a patented tip and ergonomic grip that has been designed for digital artists (the one lower in the image above). You can learn more about Ten One Design's great products at their site here.