By Nate Adcock updated on 02/05/2013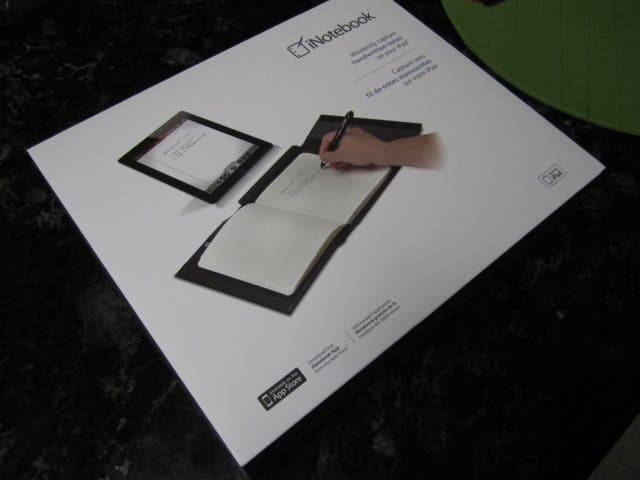 With mobile gadgetry filling every niche in our lives, you would think we'd relegate pen-and-paper handwriting to the dustbin of bizarre things humans once did. Instead, we're inventing more sophisticated systems of conveyance for handwriting, such as with the Bluetooth Targus iNotebook, and why not? It has been our primary way of presenting ideas since the days of the first cave paintings, while electronic transcription methods are single-cell organisms by historical comparison. The Targus iNotebook proves we will not soon give up scratching out meaning on dead tree pulp, but in this case, it will track the etching, and connect it (via Bluetooth) to your iPad so you can scratch away and watch it "technologize" the results!
Master your iPhone in one minute a day:
Sign up to iPhone Life's Tip of the Day Newsletter and we'll send you a tip each day to save time and get the most out of your iPhone or iPad.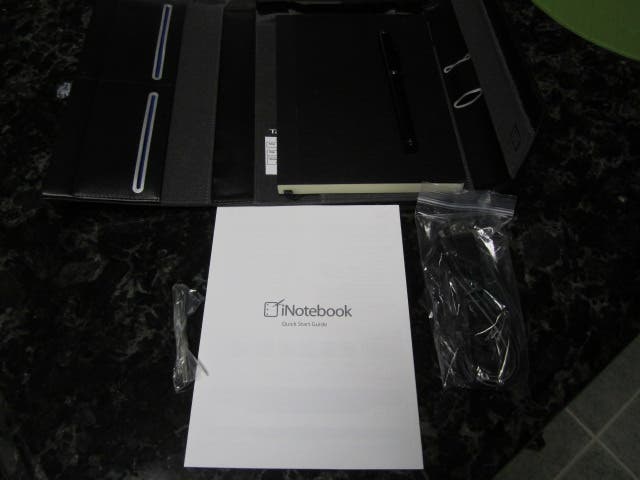 If you take notes — and who doesn't need to write stuff down from time to time — you probably have a notepad around somewhere. The iNotebook comes packaged with a quality writing pad, a cable for charging, and an ink refill pack...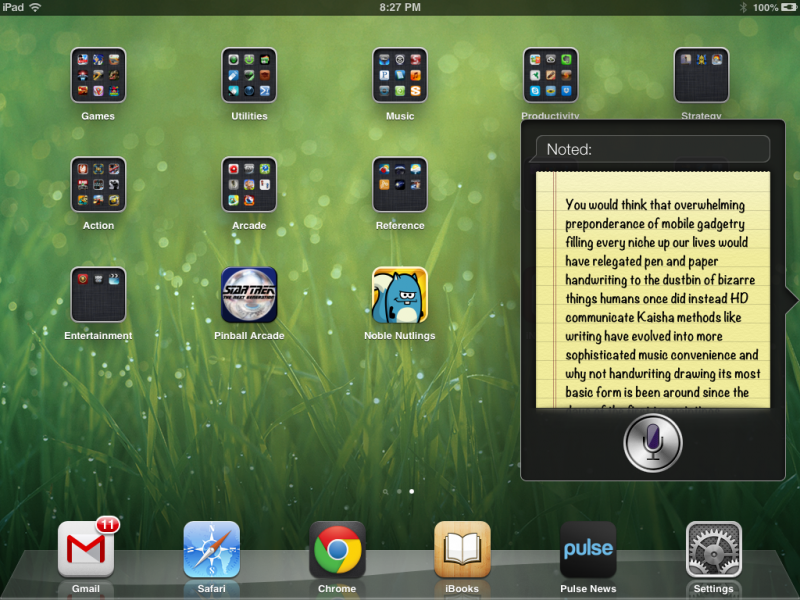 Uh, Siri, take a note...
I wonder if there were out-takes of the Siri commercials...maybe with excessive cussing and iPhones flying across the room at a high rate of speed? Bug-eyed and P.O.'d actors screaming profanities at Siri? Siri replying with something like, "I don't know what that is, but it doesn't sound good." Not to say Siri isn't handy for many things, but sometimes analog just works better. Sometimes you just need a pen and paper to write on.
For sketching out an idea or doodling, I prefer using a pad of paper. Although you can do all of that using your iPad screen, iNotebook allows you to do it while offline and electronically store or quickly share the results later. The setup is also pretty easy. Basically you turn on the iNotebook and pair it with Bluetooth on your iPad. According to the manual, it supports iPad 3 and older, but it worked rather well with my mini.
The kit comes with a leather bound folio that houses the transmitter, and provides a quality, organizing wrapper for the included paper notepad. It also included a pen/stylus, a two-cord Mini USB cable, and two ink refills. The pen itself is rather bulky, and both the pen and transmitter unit are rechargeable. It says you can take notes for up to six hours when using the full Bluetooth capability, and much longer when simply storing pages in the internal memory. It can store as much as 100+ pages of notes. Of course, just using the pen (without any syncing or storing of notes) only costs you ink (the kit includes two refills) and paper. The iNotebook technology will work with any paper notepad type that will fit in the space below the sensor.
The iNotebook works pretty well provided you take a few minutes to prep it, and know what its weak points are. There is a companion note-taking application provided free in the App store, called iNotebook. I also was able to get it to work fairly well (at least once) with the GoodNotes app, which is still a beta capability. The transmitter base unit located at the top of the folio has a tracking device that must be able to view the paper surface. If you obstruct it with say your hand, or the notebook page obscures it, the unit will not store your notes in memory or transmit them back to iPad.
The folio has a small elastic band attached to one corner under the notepad that you can use to secure the page. A weakness of the simple sensor design is that unless you remove the paper notebook from the folio and physically move it under the transmitter sensors, facing pages will not be captured. I found the best orientation, was to lay iPad in portrait orientation on the opposing page next to the writing surface. This allows you to easily view and adjust your input, such as to add highlights or direct corrections/clarifications right on the device when necessary. 
In full Bluetooth note syncing mode, I felt that both the free app, and the iNotebook hardware worked rather well. I must admit, my sketches were not as detailed as the original. The sensors did not pick up subtle pen strokes. There were also some challenges with screen alignment. Portrait mode is the best fit, but often notes did not accurately align with the screen, particularly at the bottom of the page where it was furthest from the sensors. You can resize the text with a pinch gesture to make it fit better. Other than these few annoyances, the iNotebook worked as advertised.
The free note-taking app offers a number of useful features that help you sync notes or move them outside the app environment. A key capability is Dropbox, which allows you to easily and quickly sync notes to the cloud. I should make it clear there is no handwriting-to-text or recognition capability involved. The app pretty faithfully captures whatever you scribble on the pad, presumably in a raw image format that can be then exported out as a .png. You also can simply draw on the iPad screen with the rubber tip side of the stylus cap, if you prefer a more direct mode of input.
Here is an example of my attempt to use iNotebook with GoodNotes... It's little wonky at the bottom and I had to recalibrate when reopening the app...
The app does not ignore palm contact as in other drawing/writing apps, but for using the notepad, it shouldn't be a problem. You can enhance and highlight your previous notes, add markup and add other icon items directly on the iPad screen — not with the ink-pen business end — but using the rubber tip on the cap. An additional feature of the app is that you can link it to an Airplay capable video accessory like an Apple TV, and stream your drawings or notes live from the pad. You can also quickly save notes to your camera roll or email them, and even embed dictated voice notes as well. Of the handful of basic handwriting apps I have tested, the iNotebook scores really well in overall features, especially for a free app.
Overall, the iNotebook is a rather well-designed and full featured note-taking accessory, available in two attractive models. I give it a major iPhoneLife stamp of approval. The construction and materials are good quality, and the application and hardware design worked reliably. I think if you take the time to set it up, read the tutorial material (provided online and in the app), you will not only be able to take notes in style, but also be able to easily store it and share it with others. Retails for $179.99 — You can learn more about this product at the links provided above.
Get more great news, reviews, tips and tricks by checking our iPhoneLife blogs regularly and/or subscribing to our magazine here...