By Nate Adcock on Sat, 03/26/2011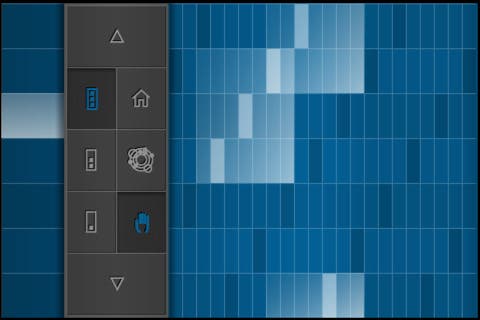 Looking for a unique music-creation app with MIDI controller capabilities for your iOS gadget? Check out SoundPrism Pro (a little spendy at $14.99, but the non-pro version minus MIDI is free for a week). The amazingly simple and popular music app is used by DJs, musicians, and producers, but doesn't require an extensive background in music composition or theory to use. Read on for more press release info...
FOR IMMEDIATE RELEASE
Erfurt, Germany, March 24th 2011
Master your iPhone in one minute a day:
Sign up to iPhone Life's Tip of the Day Newsletter and we'll send you a tip each day to save time and get the most out of your iPhone or iPad.
Audanika, developers of the iOS touchscreen instrument SoundPrism have today released a new "Pro" version of the popular app featuring groundbreaking MIDI control features. SoundPrism, which has already been purchased by tens of thousands of musicians, producers and DJ's lets you to create music using a simple and beautiful interface any without a prior knowledge of music theory.
With its new MIDI features the app is now likely to become an essential tool for electronic musicians and producers due to it's ability to control multiple software instruments, samplers and drum machines from a single touchscreen interface - with five MIDI channels playable simultaneously via individual "touchpoints"  allowing a level of dynamic performance and sonic manipulation, both live and in the studio that's never been possible before. To get a better idea of the amazing possibilities of SoundPrism's MIDI control features take a look at our YouTube video here or see them in action in a piece by Roger O'Donnell, the hugely respected one time keyboard player with The Cure.
In addition to adding MIDI control the new update also includes a new visual recording feature that lets you see where on the touchscreen interface you've been playing and also an updated interactive manual that provides users with everything they need to get started with SoundPrism as well as offering some handy performance tips for the more musically minded.
Soundprism can connect with your PC/Mac via a wireless network or USB MIDI using the iPad Camera Connection Kit. The "Pro" version with these MIDI features will be available for $15 USD whilst the standard app will be free for everyone to enjoy for a week.
About Audanika
Audanika GmbH creates innovative digital music instruments. We're a group of academics with a background in software development and new media who have dedicated large parts of our lives to either learning, playing or teaching music. Our goal is to enable more people to do so and fall in love with their creations just as we did.