By Nate Adcock on Fri, 01/20/2012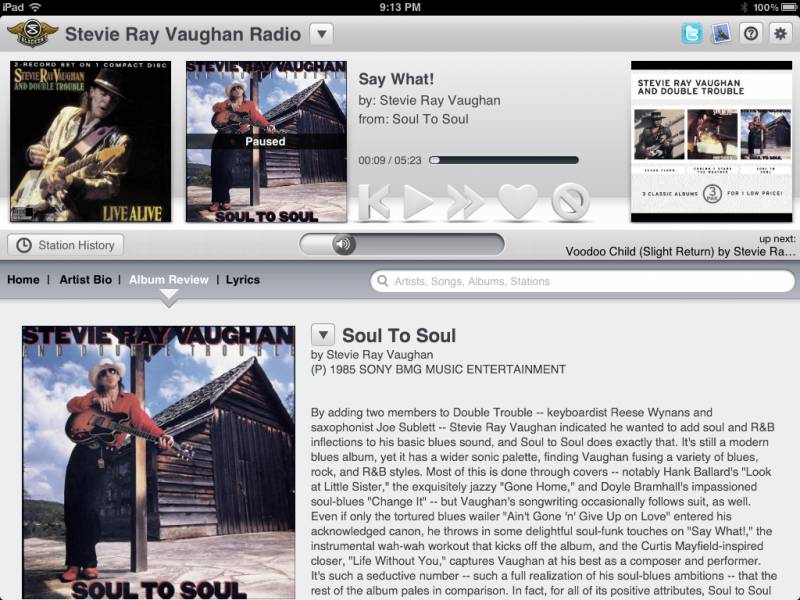 I have signed up with no less than 4 or 5 streaming radio services, and whenever I talk to any of my geek friends (especially the musician types), they mention a new one. All start out free, of course, and then offer premium plans to increase the quality or decrease the ads that inevitably come. Several incorporate a feature that I refer to as "computer DJ". You select or enter an artist or song name string in an input form, and the service builds a sterile stream of tunes that match your entry based on similar song characteristics. I'm still old school enough to appreciate when a DJ queues up a special mix of varied tunes. Slacker is bucking the trend of "computer DJ" repetition and monotony by employing the real thing--actual people working behind the scenes to create the magic that I'm talking about. The result is sometimes surprising and refreshing, and their varied content offerings make this service a real standout!
Master your iPhone in one minute a day:
Sign up to iPhone Life's Tip of the Day Newsletter and we'll send you a tip each day to save time and get the most out of your iPhone or iPad.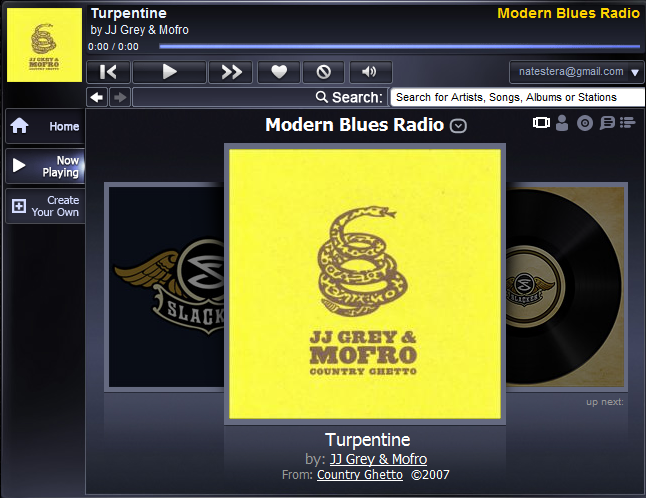 First, Slacker is not a typical streaming radio service. They have a varied list of content available that includes news, sports channels and music. You can input an artist or song to create a custom channel (similar to Pandora), select from a list of genres, or pre-configured selections, but this service has a lot of options and new content is being added all the time. You get a true mix with Slacker which includes B-side cuts and obscure tracks that you probably won't hear on other radio services.
I was supposed to meet up with the Slacker reps at CES this year, but the show proved to be just too hectic and time was at a premium. I have to at least pass up some exciting news that they released during the show. They are working on a new service offering that will allow you (regardless of service tier) to configure select weather info updates (powered by The Weather Channel) that can include latest conditions, forecasts to be sprinkled into your current stream content. New services also encompass additional news channels, ESPN sports coverage and much more. Slacker is also partnering with Ford and other auto makers to integrate their unique blend of internet stream content via SYNC and other similar in-car systems. In addition to running the service on several of my computers, iPod touch, and iPad, also tested their streaming services with my Sonos home stereo system (which worked great).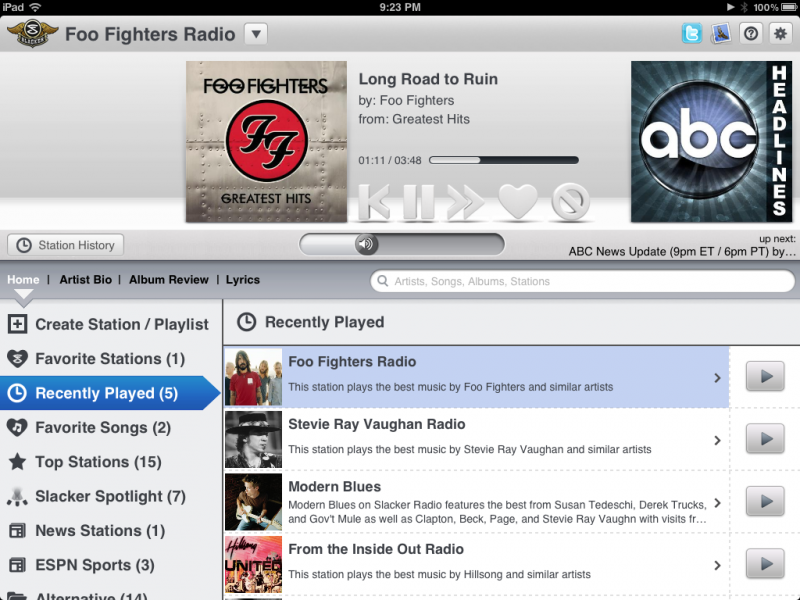 The slacker iOS app is intuitive, and laid out much like any browser-based tool. I honestly think you may be able to find darn near any song ever digitized by an artist in the library. The app not only allows you to quickly find, play and queue up song lists, but get in-depth information like reviews on albums, extensive bio information, and even lyrics. The banner and player area allows you to easily slide an album selection in the queue back and forth to change tracks or use the cleverly animated player icon and controls. You can share your favorites via e-mail and Twitter, and the service remembers (from device-to-device) your listening preferences, even the stations last playing.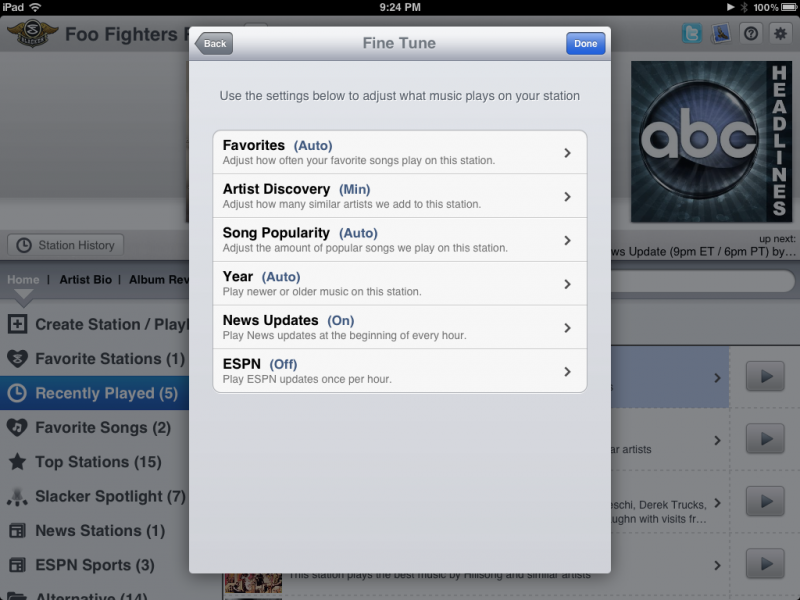 Slacker also let's you go beyond simplistic capability you may find with other stream services. You can fine-tune stations in a myriad number of ways. You can select songs to create a traditional playlist, or let Slacker help you pick artists for a custom station. You can then edit stations settings to include adding additional artists or tweaking the frequency that your favorites play. You can even adjust the year range of music that will queue up, and cache a certain number of stations for off-line play. It really is pretty amazing.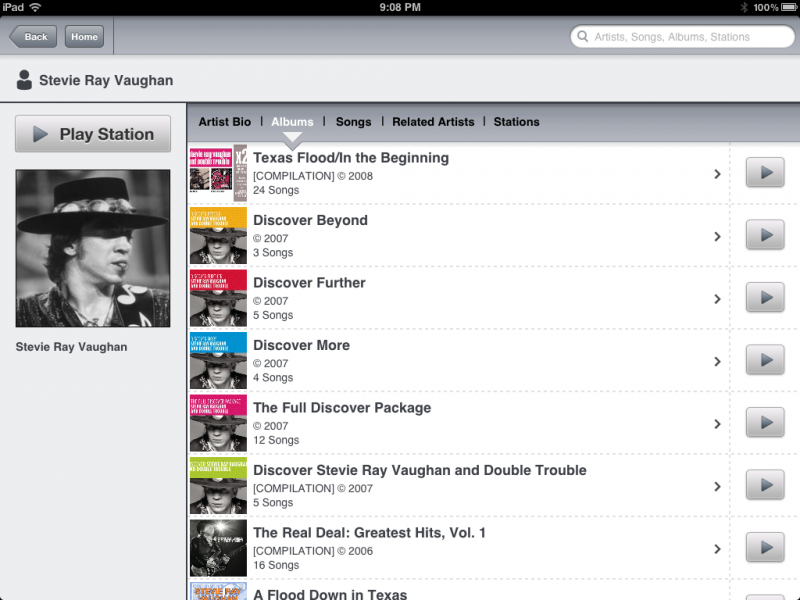 The Slacker app crashed or hung a few times while I was testing it, but otherwise functioned well. In a few cases, the song selection seemed a little odd when I let it create a new station, but for the most part was superior in almost every case over other streaming services I have tested. I couldn't find ambient station content (nature sounds), which I have to give it a minor ding about. The app is free on the App store, and signing up for basic service is also free, which will allow you to enjoy ad-laced streams. By paying a monthly fee (Plus $3.99, and premium $9.99), you can get rid of ads, and have the added control and many more robust features I mention above, since I reviewed the premium service. Go here to sign up or learn more about this excellent music service. I have a feeling it will be high on my "most used" list of apps this year.