By Nate Adcock on Thu, 04/12/2012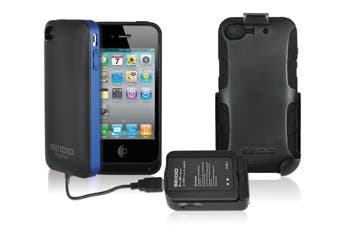 Looking for an iPhone 4/4S case that can protect and charge?! This year at CES, I was able to catch a preview of these new cases from Seidio, which are now available. The Surface and Convert cases offer sleek and stylish protection in high-tech layers (complete with Gotham style belt-clip), and the ability to "Plus" up your power levels to the tune of 1700mAh (several hours of added juice). Read on for the full PR on these great new cases!
Master your iPhone in one minute a day:
Sign up to iPhone Life's Tip of the Day Newsletter and we'll send you a tip each day to save time and get the most out of your iPhone or iPad.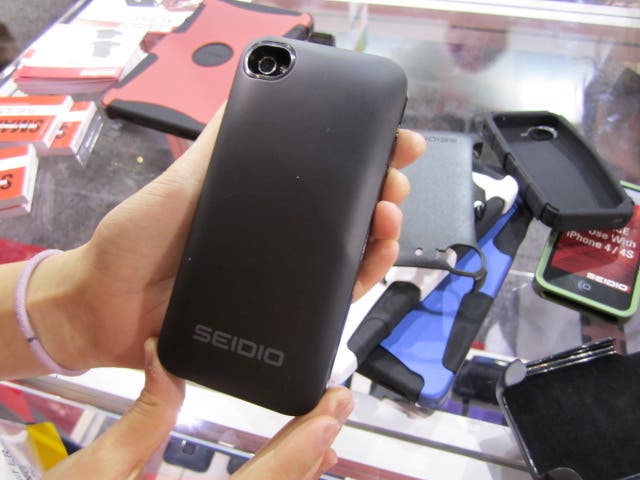 SEIDIO LAUNCHES SURFACE AND CONVERT PLUS, PROTECTIVE BATTERY

POWERED CASES
"HOUSTON– April 2, 2012 – Seidio, Inc., today announced the launch of SURFACE™ Plus and

CONVERT® Plus, the newest addition to their line of mobile accessories. These new additions

provide Apple iPhone 4/4S users with a comprehensive set of power solutions.
Seidio's new line of products consists of the SURFACE™ Plus, CONVERT® Plus, Innocell

1700mAh Replacement Battery and the Multi-Function Battery Charger. The SURFACE™ Plus

integrates sleek protection with battery life in one case. This is the first iPhone 4/4S power case

with a removable battery, certified by Apple®. This convenient feature allows users to switch

out the battery with a spare to extend usage time. Adding versatility is the CONVERT® Plus,

which is the first battery powered case on the market that can be converted between sleek and

rugged protection. Users can simply add layers to the SURFACE™ Plus, resulting in maximum

protection with the CONVERT® Plus. Holsters accompany both cases, making it a convenient

and secure carrying method.
"We wanted to provide a solution for iPhone users that is comparable to the extended

batteries we manufacture for Android and BlackBerry devices," said Anthony Kan, product

manager. "These new accessories form a complete line, with different levels of protection

available, to meet the needs of many users."
In addition to the Innocell 1700mAh Replacment Battery, which can be used as a spare battery

to carry around, Seidio is also releasing the Multi-Function Battery Charger that can charge an

Apple iPhone 4/4S and a spare battery at the same time. With Seidio's new line of solutions,

users can now choose their level of power and protection.
Founded in 2002 and based out of Houston, Seidio is a leading manufacturer of premium

mobile technology accessories designed for the mobile professional. Seidio precisely designs

its products to work seamlessly – with the mobile device – and with each other. This innovative

engineering sets Seidio apart from its competitors and allows mobile professionals to use their

devices with confidence, wherever their day takes them. Seidio offers protective cases, extended

life batteries, chargers, car kits, screen guards and anything else a professional might need for

his/her mobile devices. Seidio products are available at various local retailers and online at

www.SeidioOnline.com and www.Amazon.com.
For more information on the new line of power accessories for the Apple iPhone 4/4S, please

visit www.seidio.com/plus.