By Nate Adcock on Mon, 04/11/2011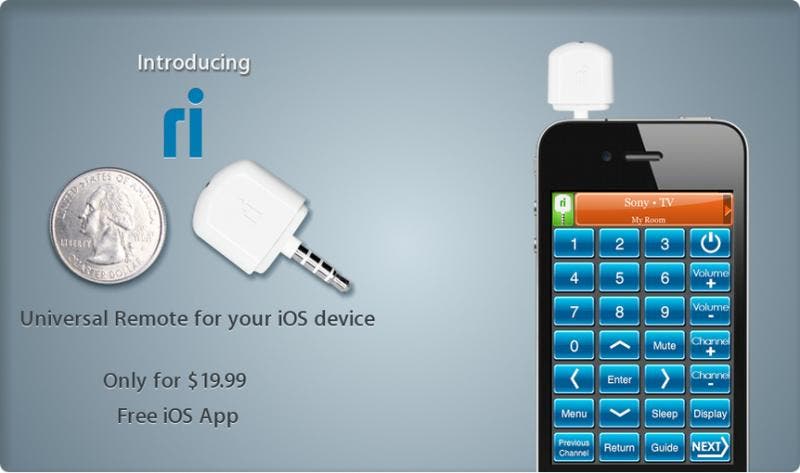 If you are looking for a small remote to manage the growing number of devices in your home entertainment center, check out the Ri. Nearly as small as a quarter, the Ri should work with most hardware, and without the nuisance of fussing with IR codes. Includes a free control app... Read on for a list of features and info from the vendor site...
Works with all iOS device - iPod, iPhone, iPad. System requirement: iOS 4.2 or higher.
Infrared (IR) remote for all your entertainment (TV, DVD, Home theater, Audio devices), work (Mac, Projector), or just basic need (Lighting).
You do not need to capture any IR code or have the original remote - Ri comes with all that. (Leave the boring work to us.)
Right now we support over 225 most popular brands, over 72 Different device types, and over 845 devices. And we are adding more everyday. Please let us know if we happened to miss your unique device.
More info:
Please note that you need Ri hardware for the app to work.
Please check the list of devices in the app before you buy Ri hardware. We support a large number of devices and we are adding more everyday.
Ri is not a learning remote.
Ri uses audio port.
Right now we are only shipping in North America. We will soon start shipping internationally.