By

Nate Adcock
Thu, 03/04/2010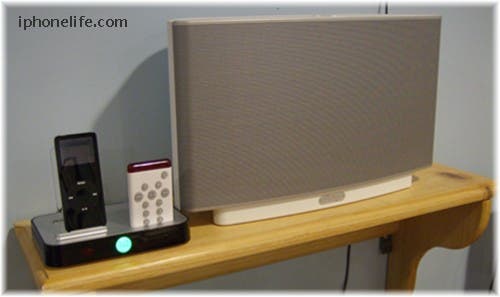 In my last S5 review, I posted up a basic unbox video, and general features about the Sonos ZonePlayer. I've been a bit tied up at work lately, but finally got round to posting up on the setup of this compact, but amazing, streaming audio system. The setup was both easy and frustrating. The easy part is following the simple instructions, but the hard part was getting everything to work. I learned an important lesson about the importance of reading the manual. Read on for the details, and more of my mediocre videos... :(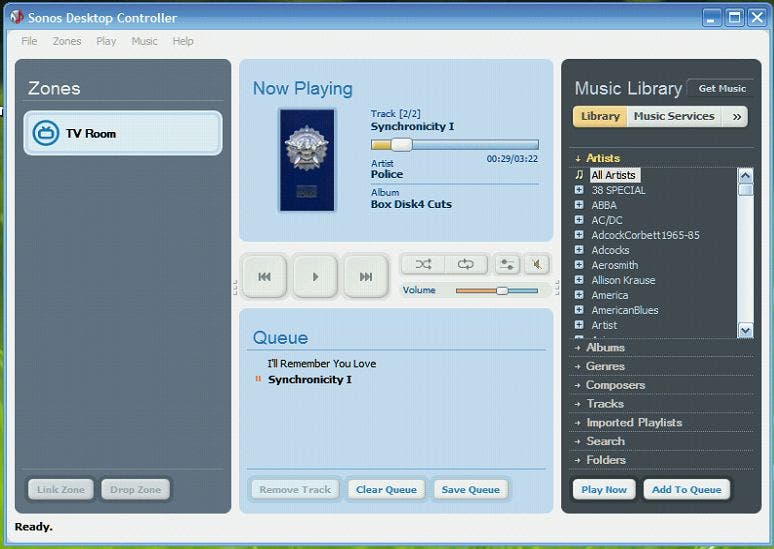 Whenever I have trouble with a device, I always give the vendor the benefit of the doubt, and usually rightly so. A million things can cause computer or network issues, so it's good to be patient, no matter how seemingly easy the quick-start seems. Security settings, driver or firmware mismatches or maybe the planets aligning can all conspire to ruin your day, so when I have problems, I always consider my setup. First, I have a Verizon-branded switch/router for my home network, and wired connections can be quirky at first when requesting DHCP leases (IP address assignments). Second, the PC whose library I experimented sharing out to the ZonePlayer is an old XP box with every patch MS has put out in the last 7 years. It is old and seen a lot of software come and go. It can also be cantankerous connecting to the network. The best bit of advice from my Sonos experience is to remind the reader to follow the instructions carefully, and do not try to set the unit up from the iPod or iPhone (use your computer for that). Use the provided software (see above desktop controller in action)...
Master your iPhone in one minute a day:
Sign up to iPhone Life's Tip of the Day Newsletter and we'll send you a tip each day to save time and get the most out of your iPhone or iPad.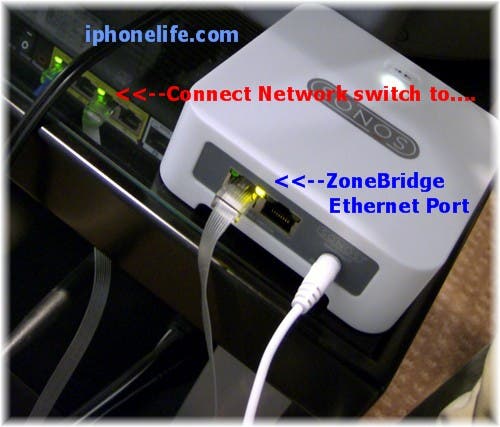 Connecting the devices, as I said is pretty easy, and this step in every case seemed to work as far as simply connecting went.  I connected the ZoneBridge to my router, and the S5 to the ZB in kind of a daisy chain. Initially I used wired connections, thinking this might be somehow more reliable. The next step requires you to run a software setup program, and I thought I would be cute, and just go ahead and try to connect from my iPod touch to see what would happen using the Sonos Controller app. It connected and then promptly errored out. This may have caused much of my problems later, so the moral is... follow the instructions..
After I went back and ran the desktop software setup, the Zoneplayer would produce an initial burst of streaming sound, and stop, never to play again. Though my Windows Media library was already shared, the desktop app would not connect to my library. I could play some line-in bursts from my ipod, but I was pretty disappointed. I did not give up, and here is where I think most users compound issues by making changes to their network or computers in an attempt to fix the problem. If you have trouble the first time you run the install and setup of a new gadget, or software, don't change anything yet. Go back and disconnect everything, re-read and follow the steps again. Reset all the devices in question. I tried every way you can possibly connect the Sonos devices, and finally was able to connect the ZoneBridge and S5. Mainly I think it was going back and removing the initial Zone config, resetting everything, etc.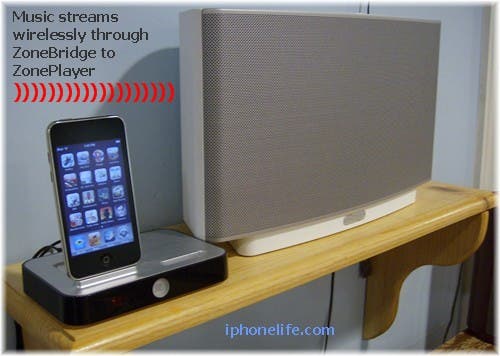 Once I got everything working, the ZonePlayer demonstrated it's true colors and why it's so valuable if you are a music nut and have a huge library of tunes like I do. The sound of even streaming internet radio through this player is mind-blowing! I often dock my iPod and stream using line-in on my stereo (a pretty decent JVC). I'll do a side-by-side demo later, but honestly the S5 provides some kick-butt output that I doubt my JVC can match in clarity or overall range of response. Finally, everything was properly connected, and I could see all the songs in my library. Later, my brother and I added some custom jam tracks (I have a small recording setup in my basement), and I wanted to hear them over the S5. The S5 indexes all your music so you can easily search it, but for some reason I could not get it to update and find the new tunes. The next day when I went on-line again, they were there. I also added Pandora as a service, so I could connect to my custom streams anytime I want.
If you stayed to the end of that last vid, you got a taste of the excellent sound (will post more in my next post). My camera is obviously not that great, and I apologize, but hope to upgrade that soon, and can post some better vids of the desktop and iphone app. I can now easily control the S5 with my touch, stream from my PC or from internet radio and playback music from anywhere in my house. I did have to go back once and re-setup the zones again, when I turned off the S5 and moved the unit, which was a little annoying. The setup app makes finding players and configuring Zones a cinch though, and now that everything is behaving, I have had no issues...
Well, that's it for this post on my S5 setup experience. It would have probably gone a lot smoother if I had paid attention to the manual, but hey live and learn. I'm really loving this player though. The S5 is not exactly a bargain at $399 per unit, or when you consider that you need to spend another $99 for a ZB device to connect it wirelessly to your network! But when you consider what most decent stereo receivers cost, it's really not badly priced for the flexibility it brings to enjoying your music. The quality is definitely there, and when you hear it, you probably won't mind the price...