By Nate Adcock on Tue, 06/03/2014

So I have a news reader app on my iPad called Pulse (free), which has lived there for years. It is among the best news apps I have found (though the recent LinkedIn version is garnering complaints), and I say humph. What more do I need? Enter Reverb and the latest Pearltrees 2.0 (both free). Reverb is not a bourgeois news app that spews AP wire content to elite techno-snobs. It shakes things up by dumping material from a cornucopia of sources into each news topic. Though it can be a bit discomfiting, it's mostly just darn refreshing! While Reverb helps one find interesting content on a particular topic, Pearltrees helps you to collect, and even create your own! These two freebies will take you down many enjoyable or even daring roads on the interwebs, which is the point of the journey, yes?
Master your iPhone in one minute a day:
Sign up to iPhone Life's Tip of the Day Newsletter and we'll send you a tip each day to save time and get the most out of your iPhone or iPad.
Reverb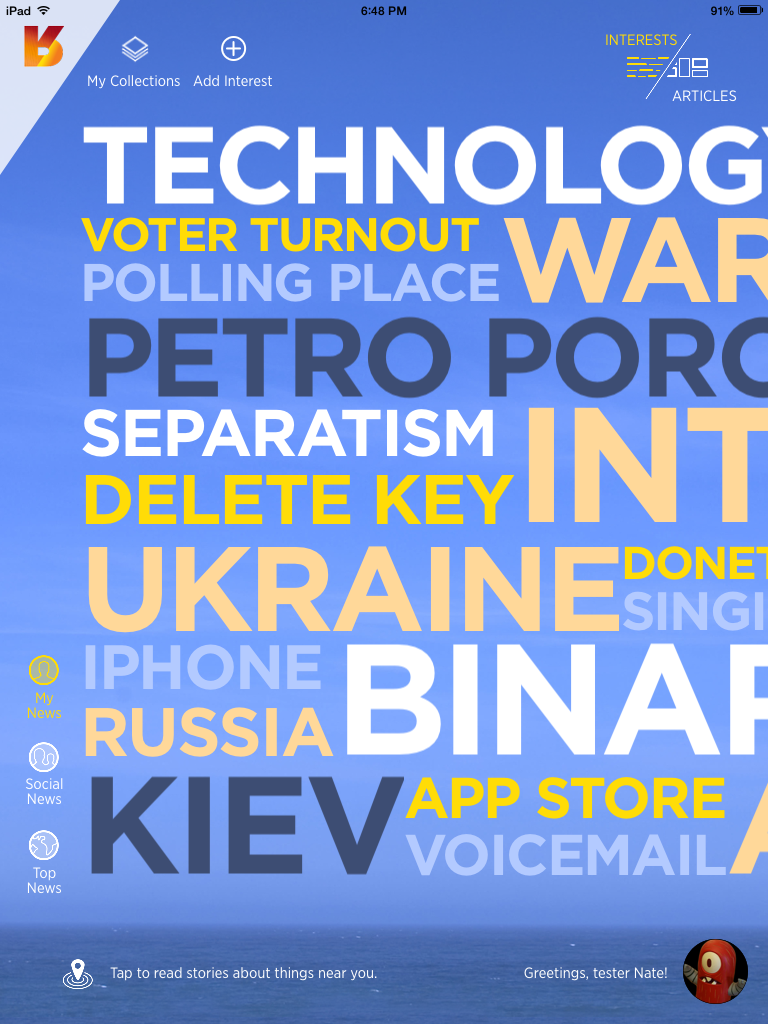 You know the deal; you start using a news reader, and straight away must configure feed sources, import stuff, and monkey around with settings. Tedious. Reverb starts with the Topic Wall: A list of scroll-able terms, where you choose what you like, so the app can start tailoring content views to suit. If you really like something, you can add it to your collection list, store it, and even share your content selections through the app with others. The interface is responsive and slick like many effective news readers, BUT! You knew a BUT was coming I am sure.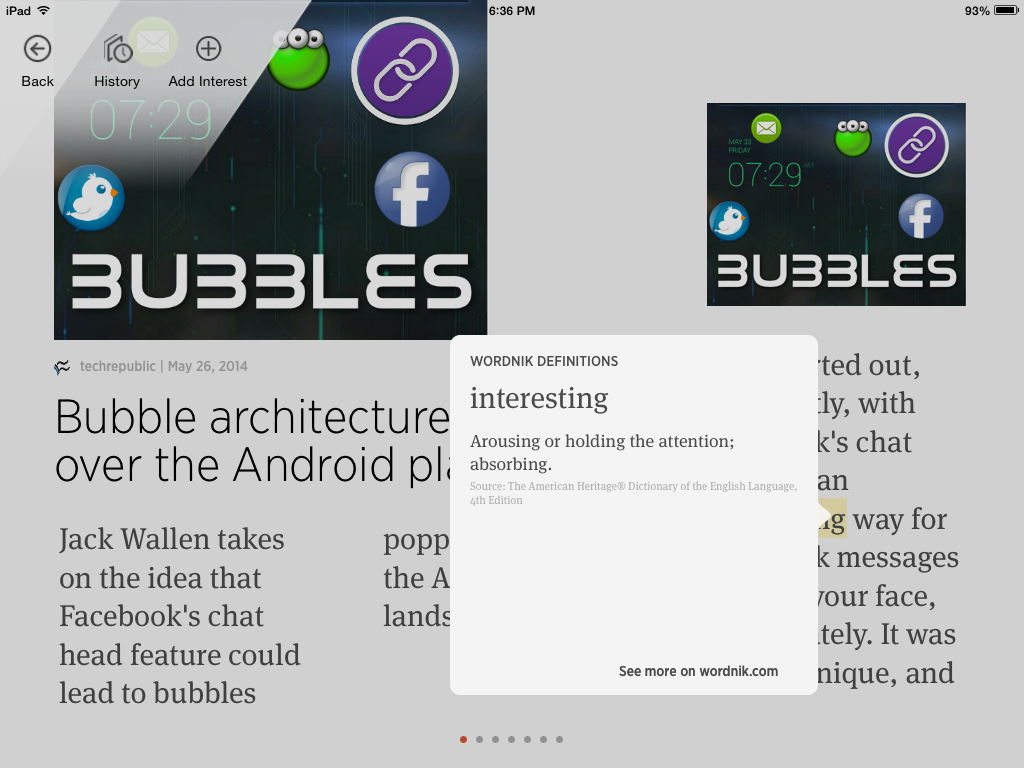 Reverb has already garnered some noteworthy praise, being dubbed Best New App in the App Store news category, but for all that, it still needs a few somethings. First, a reader app should have a control to adjust the font size, which the minimalist Reverb lacks. Some better filtering options might be helpful, though the point is to dump anything it can find pertinent to the topic, even posts from your Twitter and Facebook friends. While Reverb serves up an interesting mix of content, some of it is still downright useless (articles that are little more than ads or announcements from personal blogs like Blogger or Wordpress). The app is somewhat untamed, but has mega-potential, and I am now more curious to see what I will find there than in the buttoned-down Pulse.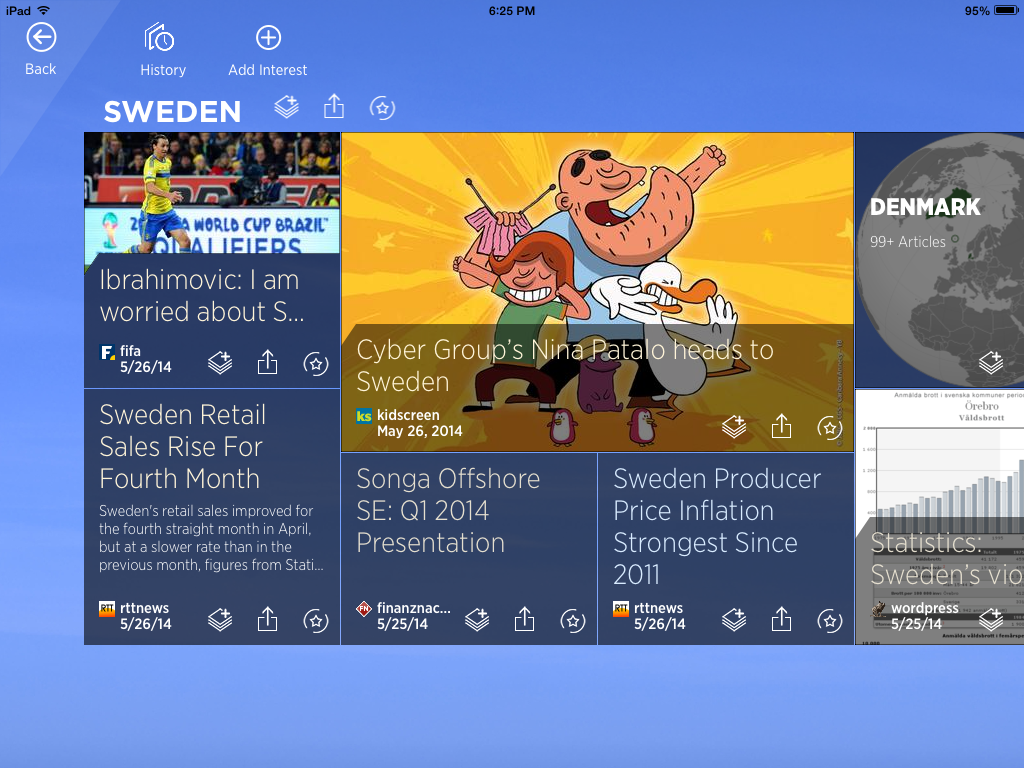 Reverb also has a local feature which threw an error when I used it. It displays a map, and potentially would return results from around your local area (if it had worked). Another gripe I have is that embedded video content did not display in content views, but you can switch to a native browser mode to view it. The app also bugs you to create an account and link your social networks (also annoying). These annoyances aside, what I especially like about this news app is its fresh injection of web material, and the intelligent way it finds yet even more related topic items to browse!
Pearltrees 2.0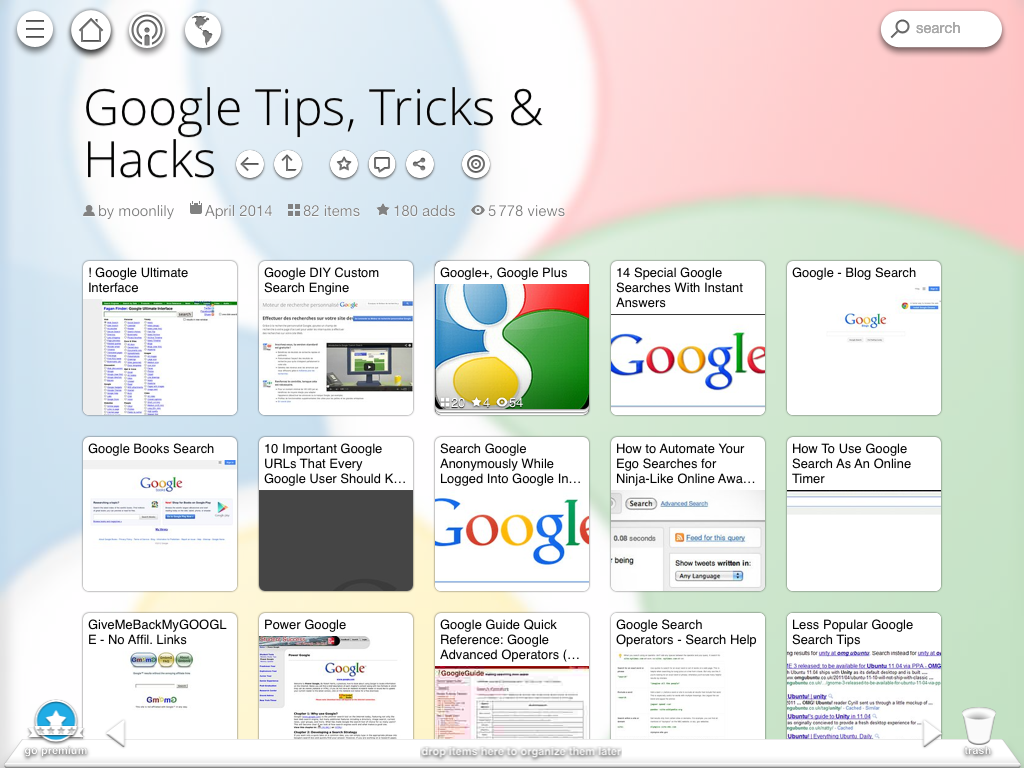 I have previously reviewed Pearltrees, so I'm not going to go into the really gory details here, except to cover the latest features. Pearltrees provides content organization to millions of users that love to present their interests by linking or uploading them to the Pearltrees cloud (Pearl collections can be images, links, documents, web pages, video, etc.)—up to 1GB of it for free. The name comes from an earlier iteration of the app which provided a mind-map-style interface to view the linked content.
The content itself is referred to as a collection of pearls and the linking the tree part. The latest update might more fittingly be called Tabtrees, because it replaces the mind-map-style with tabbed views of content instead. The total power of Pearltrees is beyond many content discovery engines or simple social networking sites. A new "My Interests" feature in version 2.0 allows you to quickly discover content similar to your own on the Pearl cloud, and the new interface is fully HTML5 compatible, allowing you to drag and drop content into your collections from other pages, your desktop, or even a document. People who are serious about collaborative content organization and discovery will love Pearltrees! The new 2.0 version brings the new streamlined views to all of your devices.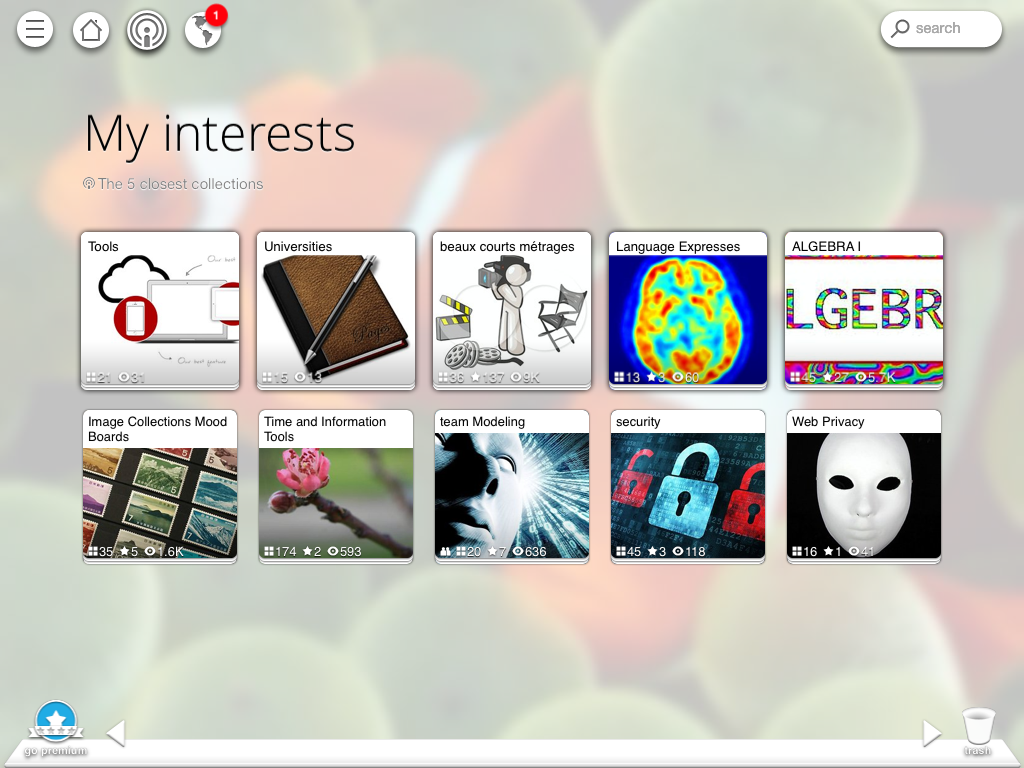 Here is a live example of how the "My Interests" feature led me to learn about word cloud generators, how they work, and why they could be considered misleading in true journalism (they are not a reliable means of analysis) I must admit I never knew they even existed. The Pearltrees "interests" algorithm led me to a linked word cloud generator in someone's collection Of course I had to tap on it...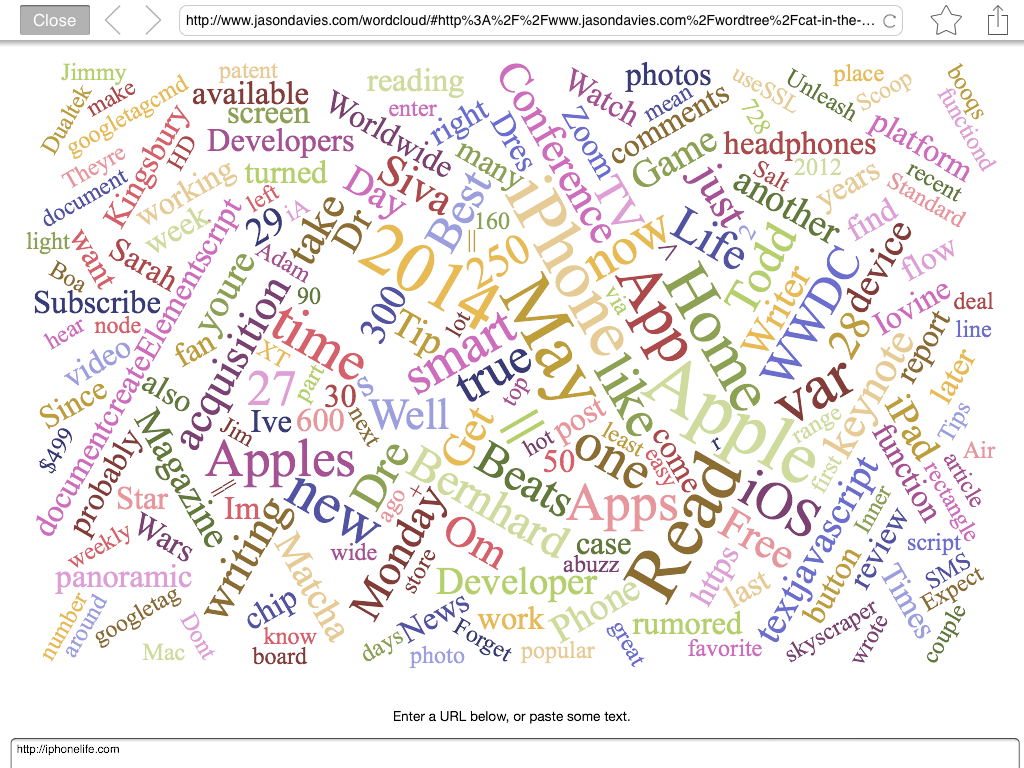 I generated a word cloud for our site (see above). Word or tag clouds display a visual representation of a list of words found on a web page, RSS feed (or batch of words you cut/paste into the entry field), and depending on the frequency of the words found, highlight them in eye-catching or unique ways... (kind of like Reverb's Topic Wall) As would be expected, the words Apple and App feature prominently on our site, along with some other key tags we are talking about these days (e.g. WWDC, Dre, and Beats). Tag/word clouds, which are not new by any means, give you (at a glance) a notion of hot topics on a site, and can even link to the content. You can get a taste by going to Wordle. You can also embed them on your own sites... (note to iPhone Life management: there is a Drupal module too). Thanks to Pearltrees, I learned not only what they were, but how to create my own word clouds too!
Summary
Reverb and Pearltrees are both great news discovery and collection applications that can be had for zero pennies on the App store, and both will help you not only discover engaging topics, but may lead to you organizing and sharing your own content collections! The mysteries of the interweb awaits, so what are you waiting for? Grab them at the links above!