By Nate Adcock on Thu, 02/13/2014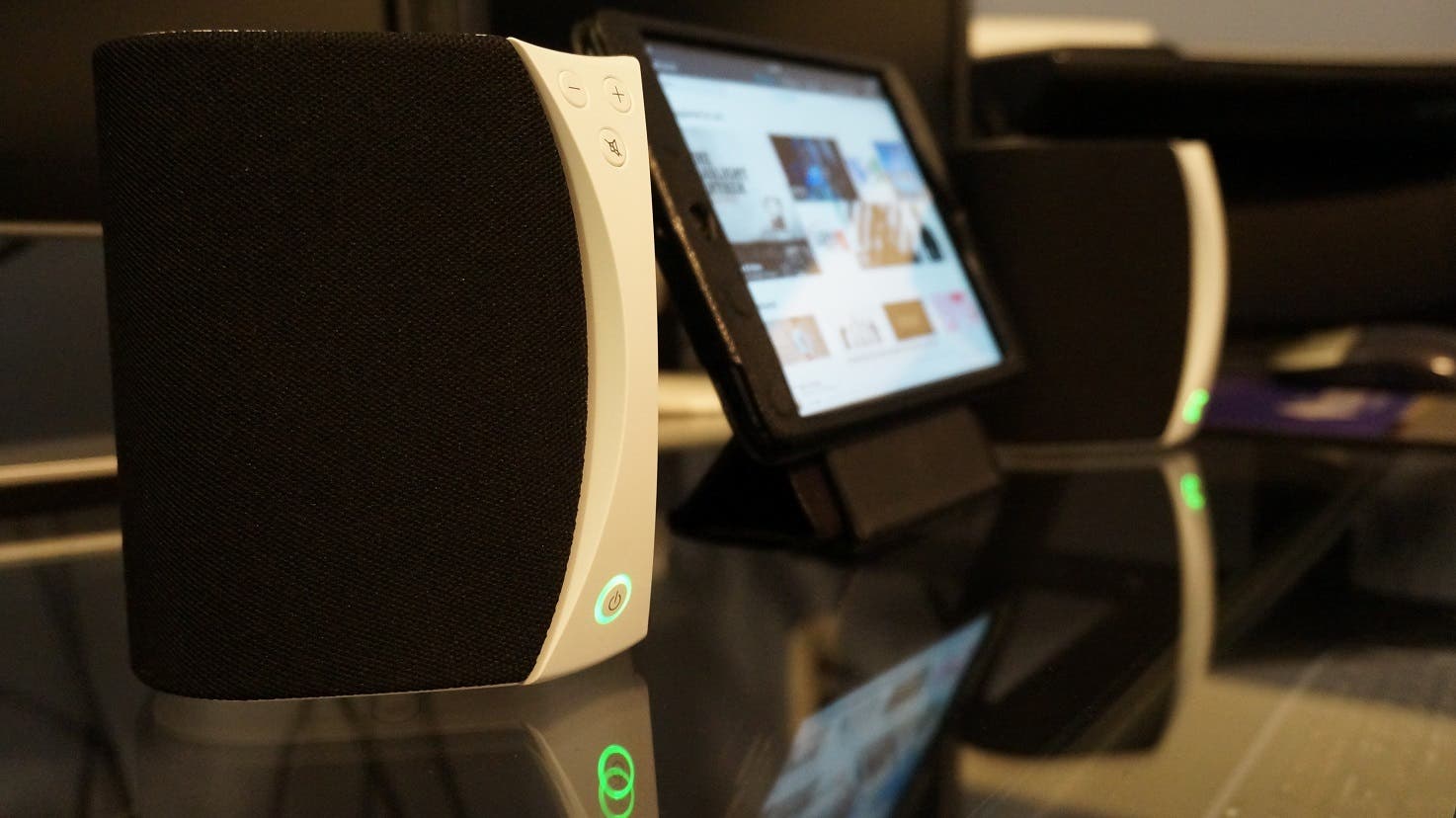 Pure is an audio speaker division under Imagination Technology, the wizards of low-power, high-performance SoC technology including PowerVR—the graphics capability we enjoy in our iOS devices. It might seem surprising that their tech portfolio includes a line of wireless speakers until you consider the low-power, performance, and portability of the Jongo lineup. Pure has wireless streaming speaker products ranging in the 20–100W range of output, all of which are attractively styled and innovative inside and out. The Jongo S3 ($229) is the 20W "little speaker" of the family that can be paired up with partner speakers of the same ilk. Don't let their size fool you, these scrappy little speakers produce quality sound at almost any volume!
Master your iPhone in one minute a day:
Sign up to iPhone Life's Tip of the Day Newsletter and we'll send you a tip each day to save time and get the most out of your iPhone or iPad.
The Speakers
One cool thing to know about Pure speakers: they include some notable wireless capabilities hard to find in any other wireless speaker product. First is the fact that a Jongo can utilize wireless streaming through WiFi or Bluetooth, with a low amount of latency. So, if you decide to use these throughout your home or office there should be no annoying echo effect from room to room. My overall experience was very positive, though I admit the setup was a little goofy as one of the speakers kept having to run updates (evidently the firmware on that one was much more out-of-date than the firmware on the other). It required several restarts of the app and the player app to finally get it fully integrated, and thus pairable.
The S3 units themselves are small enough to carry around in one hand, and the battery will produce an estimated 10 hours of playtime before needing a charge. I didn't run either for 10 hours, but they both handled a few hours easily. The five speakers, which are mounted on each of the Jongo S3's sides and top, produce output one would expect from similar high-quality compact speaker systems. One of the Jongo units must have had a loose grill or internal part somewhere, because I detected a slight buzzing with certain higher frequency sounds at louder volumes. The other speaker performed flawlessly, and past demos I have had of the Jongo speaker line (at CES, for example) were similarly outstanding, so I believe it was likely isolated and due to hard use of the demo model.
The speaker orientation produces good balance and range with a single S3 (highs, mids, and lows are all well represented), but with two of them working in Left/Right paired mode, the output is much more impressive. I am not sure that only L/R channels are being sent in this mode, because when I held them both close and listened, it seemed that all channels were coming out of both S3's. A small power button (illuminated with a color-changing LED), and volume/mute selectors are the only front facing controls.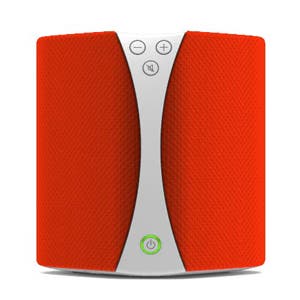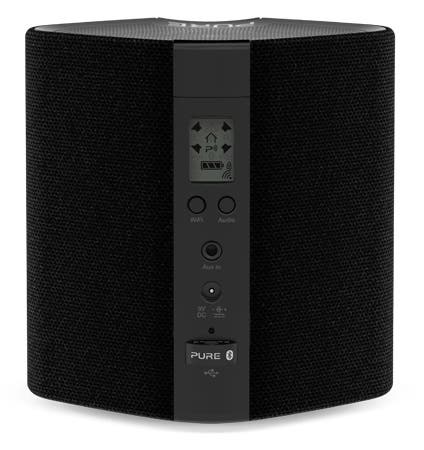 On the back of the S3 is a USB port and included dongle so that the unit can be connected via Bluetooth. An Aux-in port is also available to play output automatically from an external device when connected. A tiny LCD provides a sort of cryptic status, which is effective to note the little battery level indicator. You can swap out the grill covers on the sides if you want to spice up the overall look of the S3 (white, lime, red, and mango colors are available), which is an admittedly novel feature. The S3 also provides a button on the back to change the speaker profile output to fire from the front (in stereo), all four speakers (in stereo or mono), or all boosted if desired—another unique and neat option in a small portable speaker.
The App
While I mostly loved the S3 speaker, I didn't enjoy the iOS app experience as much. To be fair, the problems I experienced might really have been the fault of the back-end servers and not the app. Some features either didn't work well, or not at all. I could not save live radio stations to favorites, for example (the app produced a "failed" error on several attempts), and some of the selections took an inordinately long time to queue up or resolve, particularly searches. The app by default directed playback to the iOS device speaker, which is bizarre for an app that was made specifically to be used with the speaker. Several things are missing from the software (like turning off or adjusting the speaker settings). To stream non-preview versions of popular music from the Pure Connect service, you need an account and to register with a credit card, even if you just want to stay with the freebie version. I did not locate any options for integrating my other streaming service catalogs (like Pandora or Slacker) with the Pure Connect app, though you can stream using them in Bluetooth mode. I also did not find an option to stream to a paired combo of speakers with Bluetooth.
The Verdict
The overall performance of the S3 is superb, and for a small portable speaker, I can't say enough good things about it. Audio quality is great standalone (not counting the single slightly defective review unit), but even better paired up as a team. Once the S3 was playing, I didn't detect any stream time outs or issues either through Bluetooth or using WiFi. The app/service needs some work, I think, but is still usable, and I don't consider it a deal breaker by any means (Apps and firmware get updates). If you want a great little streaming speaker, the S3 will do nicely for your home or office. Pure has a range of wireless streaming options with the Jongo lineup, so if you want more output, you might be interested in one of their larger speakers (like a T2, or T6). You can learn more by visiting the links in the opener.
Pros
Power-packed, innovative compact speaker design
Excellent audio streaming performance
Customizable colors
Cons
Spotty app or service behavior