By Nate Adcock on Sat, 03/31/2012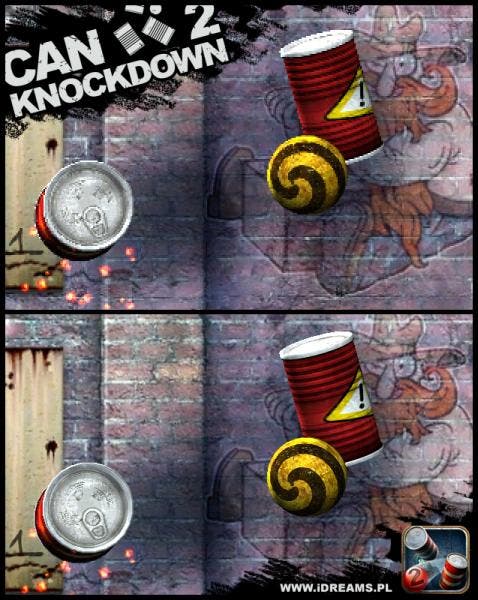 You may have noticed in your App Store Update bin, mucho apps getting the retina graphics treatment. If you are running any of the latest top of the line games, I imagine you'll be updating them soon as game designers rush to match up their app capability with the newest iPad display. Can Knockdown 2 is a recent addition to that category. I am somewhat surprised to note however that the bundled size of the app is only 1MB larger than the previous version? You can see the obvious difference in the imagery above (older version on top). Read on for the full PR on CK2 (see our original review here)...
Master your iPhone in one minute a day:
Sign up to iPhone Life's Tip of the Day Newsletter and we'll send you a tip each day to save time and get the most out of your iPhone or iPad.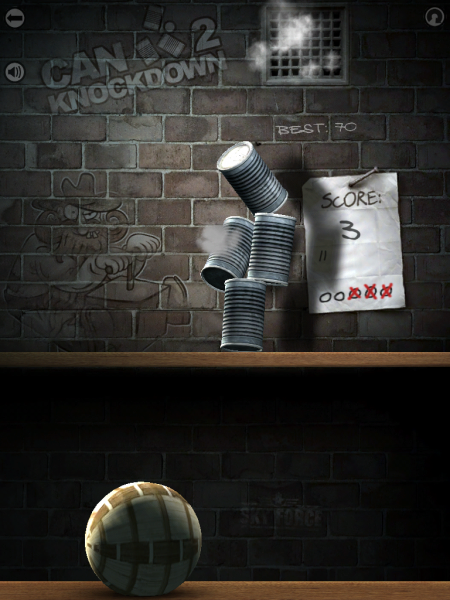 I wanted to report that I have seen at least one complaint that the new version is crashing, but I downloaded and updated the app and had no trouble with it. Might want to try a reset after updating or installing an app especially if it won't open or crashes consistently. Full PR follows...
"Gliwice, Poland – Infinite Dreams, award-winning mobile games publisher informed today about the latest update for Can Knockdown 2. Except minor gameplay and AI tweaks, Infinite Dreams hit now takes the full advantage of the New iPad's Retina Display to maximize gamers experience, including HD resolution!


Enclosed three screenshots present differences between the old version of the game and the new optimized version for the third-generation iPad. All graphics are in the highest possible resolution (2048x1536) and the game runs with 60 fps. Next to amazing physics and realistic sounds, high-resolution eye-catching gorgeous 3D graphics is now the most important advantage of this production.



About Can Knockdown 2:



Fight against your own weaknesses while aiming and throwing balls at piles of cans in the improved and polished all time classic Can Knockdown! Prove your accuracy by destroying popping-up moving targets and fight against time in the new "hit-the-target" mode! Show off your skills and impress your friends while collecting bonuses and knocking down cans moving on a conveyor! Can Knockdown 2 is like three top-notch games in one - it will keep you, your family and friends hooked for months to come!



Pricing and Availability:



Can Knockdown 2 is only $0.99 USD (or equivalent amount in other currencies) and available worldwide through the games category in the Apple App Store. Can Knockdown is a free download and also available worldwide through the App Store.



Can Knockdown 2 iTunes link - http://itunes.apple.com/us/app/can-knockdown-2/id416087694?mt=8  

Can Knockdown iTunes link - http://itunes.apple.com/us/app/can-knockdown/id407255671?mt=8



Follow Infinite Dreams social channels to get the latest news about "Can Knockdown 2" and other Infinite Dreams games:



Twitter - http://twitter.com/idreamsgames 

Facebook - http://www.facebook.com/idreams.fan 

YouTube - http://www.youtube.com/idreamsgames