By Nate Adcock on Fri, 12/16/2011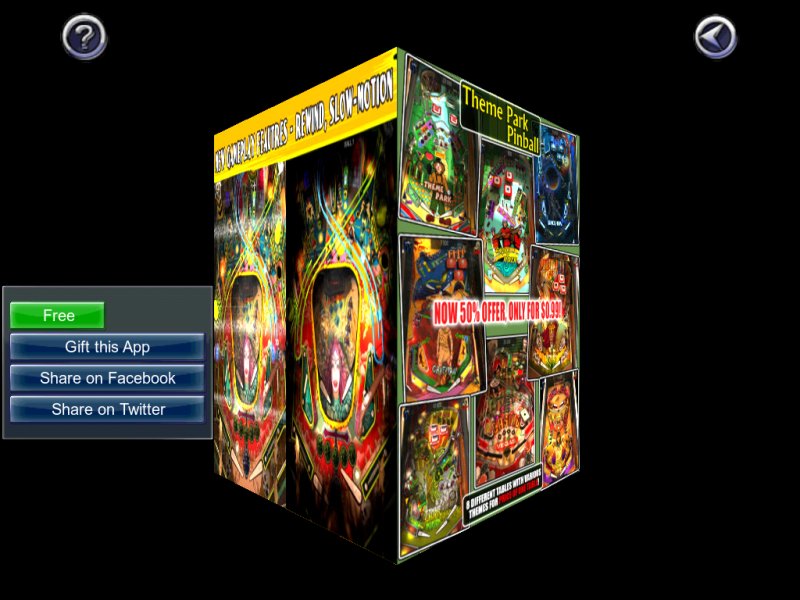 Real Pinball HD Vampire is an immersive pinball experience for iPad, and for a limited time only 99 cents (found it free using AppCube Explorer). I have some complaints about the action of the table--like flippers adjusted to make aiming harder--complaints one might make of a real pinball table. The fact that this is the kind of gripe I have about it, shows just how good the simulation of a real pinball experience RP HD has achieved...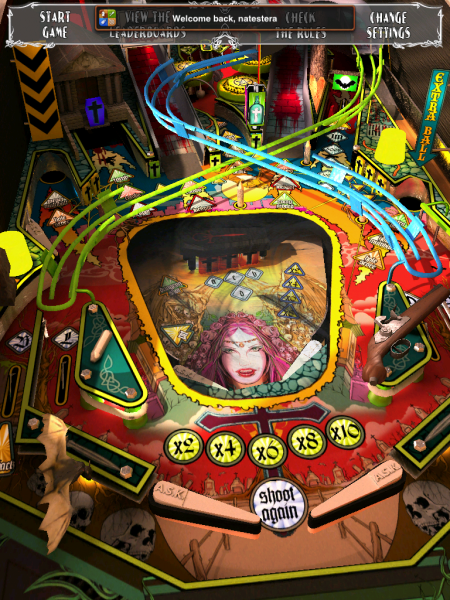 The game is not overly huge (41M), and other than a bit of jerkiness now and again, mostly ran fine on my iPad 1. It did crash or exit at least once, and did get stuck in some logic loop once during multi-ball as well (requiring me to initiate replay). Mostly it was just awesomely fun pinball. Really, screenshots don't do this game justice.
Master your iPhone in one minute a day:
Sign up to iPhone Life's Tip of the Day Newsletter and we'll send you a tip each day to save time and get the most out of your iPhone or iPad.
The first thing you will appreciate is the level of detail of each contraption on the table, and how realistic the sights are. From shooting the ball to performing a double-slap save, the action and look of everything is stunning. Ball rendering and physics are particularly well done, even down to marks on the glass. The table itself has several cool design aspects, featuring ramps, rail chutes, and a below ground level--multi-deck features always make a great pinball machine.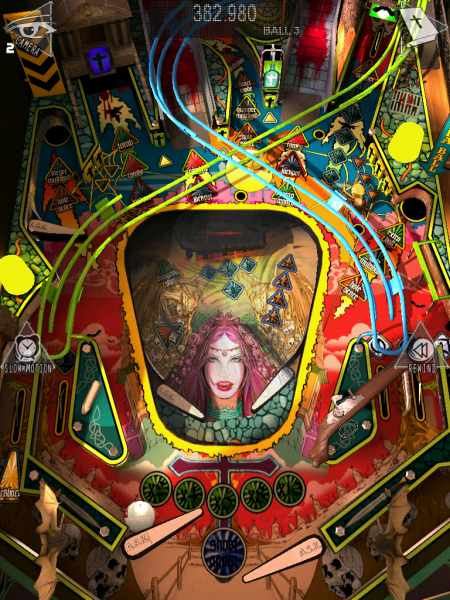 The flippers are a bit hard to aim with, meaning when I caught the ball, and tried to consistently send it up the same ramp or opening, I often couldn't. Some of that is due to my skills not being what they used to be, along with having to use use touch screen controls instead of real flippers (taps on the left or right side of the screen operate flippers). That's the story I'm sticking to anyway. I really can't fault the game much. The bumpers could be a little more springy at the top end for my taste (would make getting a X2 bonus easier up there).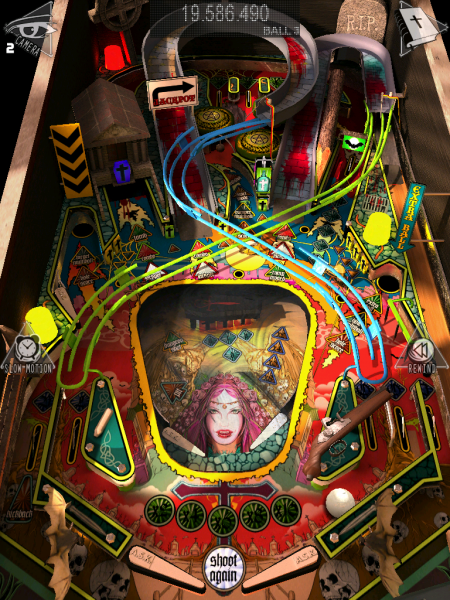 There is a pretty cool tap soft button feature to either rewind the action as well as a slow-motion mode. The left/right placing of the soft input areas for the slo-mo and rewind were not optimal, resulting in accidental activation in a few cases. The rewind feature (if you think to use it quick enough), is great for making saves on those occasions you can't stop the ball from falling into the outside slots. Both of these ball save and shot enhancements then countdown for a period before being available again. You can jostle the ball quite a bit by tilting iPad around, and I couldn't seem to make it give me a tilt penalty.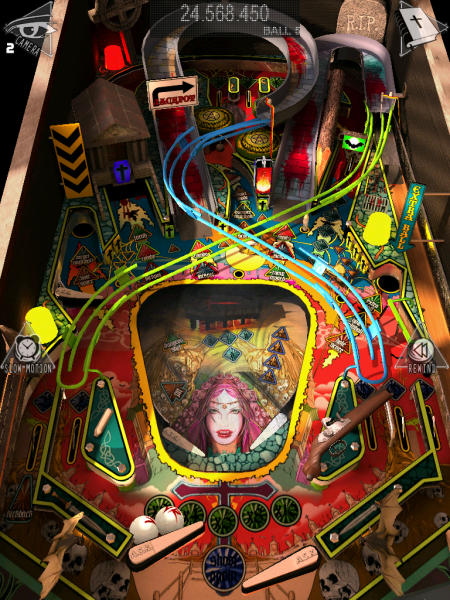 Multi-ball is another thumbs up feature. I haven't found a triple multiball mode, but have not been able to unlock every play mode either. The game has several options that allow you to adjust camera view and game sounds--also includes engaging arcade effects and background noise. RPHD Vampire Offers both Openfeint and Game Center integration, so if you are looking for a realistic pinball experience on iPad, then this is the one. Grab it at the iTunes link here...still 99 cents at time of writing...