By Nate Adcock on Wed, 01/11/2012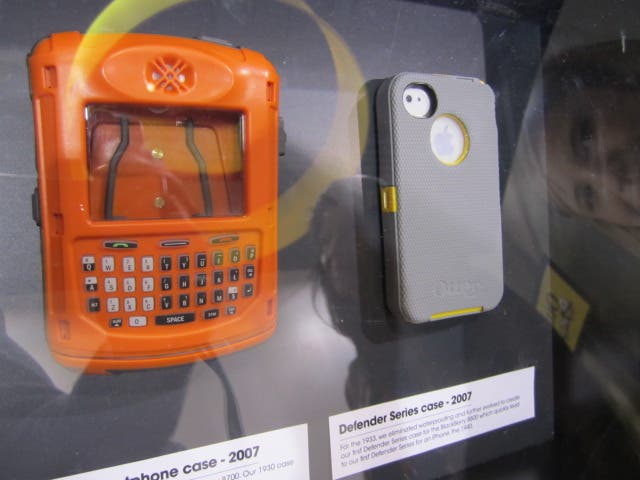 OtterBox did not have much in the way of new stuff to show this year, except for a specially labelled "LIVESTRONG" version of the Commuter series case for iPhone (see shots below). They did however have a rather unique display of their cases past to present. Pretty funny seing an older Blackberry model in there (complete with keyboard protection), and a few PDA cases I remembered all too well!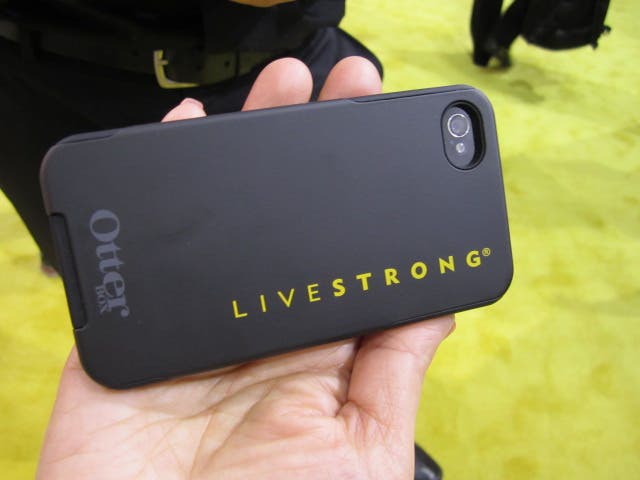 We have reviewed the Communter series several times here at iPhonlife, but adding the logo does make it a little cooler looking, though I'm not sure if this means case sales send a portion of the proceeds to a Lance Armstrong charity...?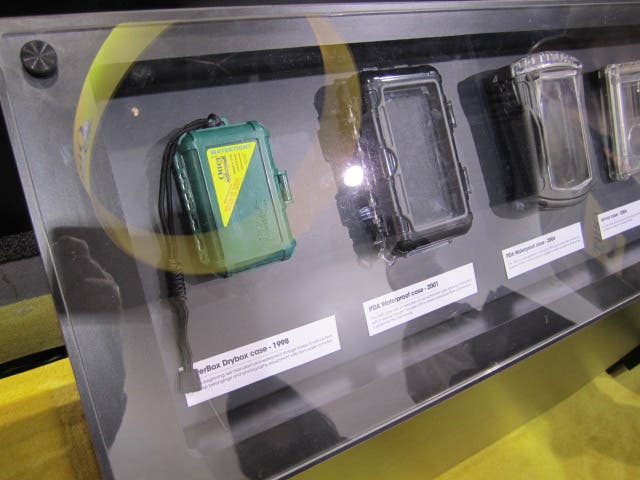 Otterbox past to present...ahhh those were the days of looking for your stylus...
The presskit gift was probably the coolest thing in the booth this year--hardened latchable Otterbox 3000 kit that included CES survival gear: Listerine mouthwash, handywipe, otterbalm (lipbalm), packet of Emergen-C...waayyy cool, and useful!