By Nate Adcock on Sat, 06/23/2012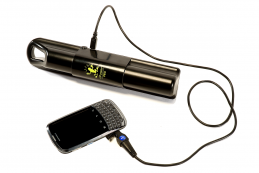 Finding power can be a problem when you travel, especially when you go off into the wilds of some remote location. Take as much portable technology with you as possible is my advice. People often look at me weird when I suggest this. Should you carry more dried food, water and first aid gear? Sure, but a cached set of accurate and up-to-date digital terrain maps will lead you back to civilization if you get in a fix, or may even lead civilization to you. Modern humans use technology like apes use a stick to get ants out of a log, and let's face it, you might be less likely to panic if you have your handy iPhone and it actually works. The nPower PEG is your insurance against a dead battery! Using kinetic energy, you can keep that technology lifeline open... Read on for the full press release...
Master your iPhone in one minute a day:
Sign up to iPhone Life's Tip of the Day Newsletter and we'll send you a tip each day to save time and get the most out of your iPhone or iPad.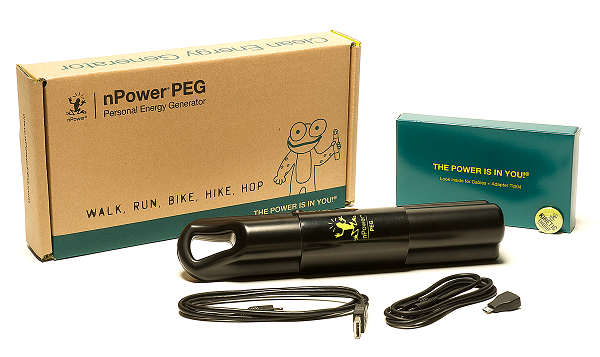 "Cleveland, OH, June 20 – What SmartPlanet calls the "Best Charging Device Ever," the nPower® PEG, the world's first passive kinetic energy charger for hand-held electronics, has a new design and is finally on sale at nPowerPEG.com for $169.99.  Placed in your bag, backpack, or briefcase, the nPower® PEG harvests your kinetic energy as you move, storing it in a battery for use whenever, wherever you need it, off the grid. 
Phone dead?  Create your own electricity. No fuel, no emissions.  Rain or shine.
First unveiled as a prototype in 2010, the new nPower® PEG has double the capacity of the commercial prototype, features a 2000mAh battery, a hook for hanging from your backpack, and more durable construction for rugged use.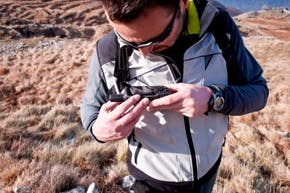 "It's been a long road from getting our first patent in 2009, to prototype launch in 2010, to revenue generation," said Aaron LeMieux, Founder & CEO of Tremont Electric.  "We stayed focused on our customers' needs for mobile power away from the grid, and now we're ready to meet that demand.  Come and get 'em." 
Available online now at npowerpeg.com.