By Nate Adcock on Sat, 09/11/2010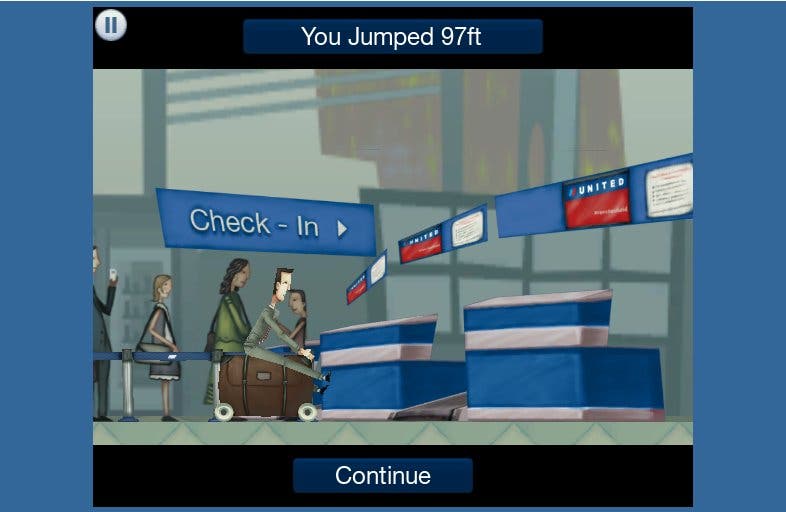 Lot's of app and product news this week, so how bout a leetle round-up... A United Airlines game that can earn you prizes and upgrades in the real world: New Grand Theft Auto released; a credit card swiper attachment; fabulous SOTI remote apps finally adding iPhone support, and a mail editor that supports full HTML markup. Read on for full PR info and links on each of these new products...
New York, NY—September 9, 2010 - Rockstar Games, a publishing label of Take-Two Interactive Software, Inc. (NASDAQ: TTWO), today announced that Grand Theft Auto: Chinatown Wars HD is now available on the App Store. The critically acclaimed title brings the intense, story-driven action to the iPad with updated, high-definition graphics.



Grand Theft Auto: Chinatown Wars HD is the latest game in the ground-breaking Grand Theft Auto series. The handheld title marries the best gameplay elements of the Grand Theft Auto series and offers deep, fast-paced adventures with intuitive touch screen controls to gamers-on-the-go. Featuring more than 50 missions and countless side activities, the title follows the tale of Huang Lee as he navigates the dangerous criminal underground of Liberty City. Grand Theft Auto: Chinatown Wars HD also includes Independence FM, an innovative way to customize the soundtrack using music from your iTunes library.



Grand Theft Auto: Chinatown Wars garnered rave reviews from top critics, becoming the highest-rated handheld title of this console generation.



Grand Theft Auto: Chinatown Wars HD is available for $9.99 from the App Store at http://itunes.com/apps/grandtheftautochinatownwarshd. For more news and information, visit the official Grand Theft Auto: Chinatown Wars website (www.rockstargames.com/chinatownwars); become a friend of Rockstar Games on Facebook (www.facebook.com/rockstargames); or follow Rockstar Games on Twitter (www.twitter.com/rockstargames).
Master your iPhone in one minute a day:
Sign up to iPhone Life's Tip of the Day Newsletter and we'll send you a tip each day to save time and get the most out of your iPhone or iPad.

SOTI Announces New Version, and Future Apple Support: SOTI MobiControl V8 is scheduled for a September release and will feature many product improvements including the new web-based Management Console, offering access to MobiControl anytime, anywhere, and MobiScan, enabling you to provision a mobile device by simply scanning a barcode.
Note: Also mentioned is Apple device support (not sure if that will be included in the latest release)... SOTI remote control products for mobile devices are amongst the best available that I have reviewed.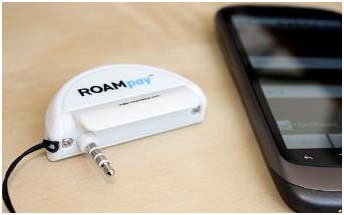 QuickPay Merchant Services Now Offers ROAMpay Swiper
City of Industry, CA – September 1, 2010
As the processing industry continues to grow, it is important to have the most advanced product and service offerings for merchants that are processing payments electronically. In a recent partnership with ROAM Data, QuickPay Merchant Services will now offer new and current clients the ROAMpay credit card swiper for smart phones. "In an effort to help mobile based clients that are always on the go, we felt that it was important to add an affordable device like this to our product line up," explains Geoffrey Lau, V.P. of Sales for QuickPay. "Because we feel that this product is superb among other devices, we are offering a free device to new clients that want to try this out."
The ROAMpay device allows merchants who use smart phones to process credit cards wirelessly safely. This swiper is compatible with phones like, but not the iPhone, Blackberry, and Droid and also be used with the new Apple iPad. Merchants will have all the same functions as using a traditional credit card terminal but just will have the ability to accept payments in remote locations. The real-time authorization allows for fast and easy processing and will allow merchants to email their customers receipts immediately. Merchants will also be able to check transaction history and reports on the smart phone or online so they know exactly how much they have been processing in a given time period.

For more information on the ROAMpay devices, please visit http://www.quickpay-usa.com/Product-Solutions/Wireless-Solution

To learn more about QuickPay Merchant Services, please visit http://www.quickpay-usa.com.  
MarkdownMail
MarkdownMail allows you to create and send HTML emails using your iPhone by writing them using the popular Markdown markup language created by John Gruber. Once you compose the message you can preview it or pass the formatted HTML off to an email and send it along.
You can check it out on the Second Gear Website or the App Store.
MarkdownMail Home Page: http://www.secondgearsoftware.com/markdownmail/
MarkdownMail on App Store: http://itunes.apple.com/us/app/markdownmail-send-html-email/id390094543?...
MarkdownMail 1.0 has these great features:
* Write HTML emails using the Markdown markup syntax

* Preview your message before sending

* View Markdown syntax in-app

* TextExpander touch support

* Free customer support via email
MarkdownMail is available on the App Store for just $1.99.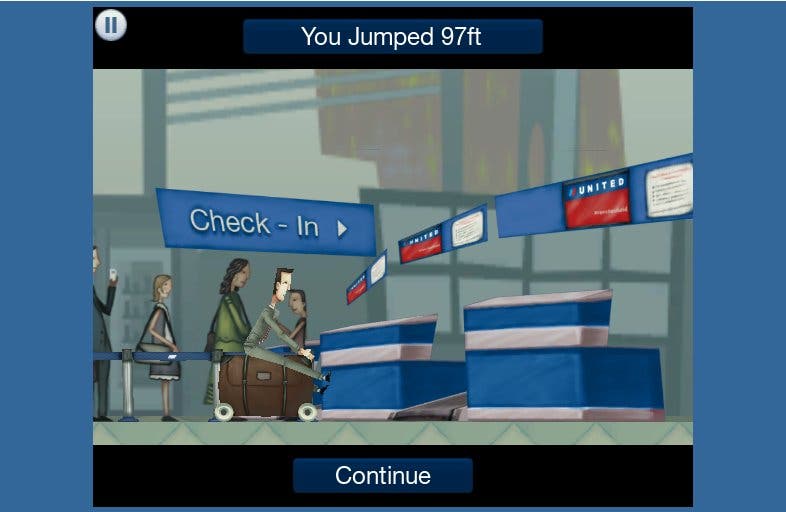 United Airlines Sponsors 2 Free Games at the App Store
About Legroom Legend:

You're sitting comfortably on the airplane when the mischievous kid on the seat in front starts throwing stuff into your spacious foot well. Eye masks, toy cars, books, mobile phones and who knows what else? Your challenge is to kick and juggle Gregory's "gifts" (shall we say?!) up your legs onto your tray table. The longer you can humour this delightful child and avoid cluttering up your extra legroom space, the more gigantic the score you can collect.
Collect five items and you can progress onto a harder level - but beware! The better you get, the more determined Gregory becomes and he'll find even more items to throw at you. Catching every item racks up an enormous score which takes you to the top of the High Score Board to become a true Legroom Legend!
An unlimited number of increasingly challenging levels.

Start with well-timed kicks with one leg and progress to full-blown juggling with both legs, kicks and knee nudges.

An array of changing and surprising items

More and more addictive as you play.

Elegantly modern Tim Zeltner style graphics.

Global high score table.
About Linejump Hero:

When you're off on holiday, who doesn't want to jump a line? Flight check-in, airport security or boarding the plane – they're all boring. But with this neat free game from United Airlines, you don't just walk to the front of the line: you fly!
It may sound simple and even though it's free, it takes some skill. Mounted astride your trusty wheeled suitcase, you need to carefully judge your take-off speed, get the launch ramp in just the right position and pick up bonuses while you're airborne to get the longest jump – and the highest score. Jump all three lines –– and become the Line Jump Hero with the highest score from all three levels combined.
Three levels – jumping the lines for flight check-in, airport security and boarding the plane.

Nifty bonuses to grab while you're airborne:

Bird wing bonuses for extra time

Plane wing bonuses for extra distance (but they don't last as long as the bird wings)

Rocket booster bonuses for extra height (but a quick fall)

Experiment to get just the right mix of bonuses for the longest jump to become the Line Jump Hero!
Other links
For the US Store*, goto http://itunes.apple.com/app/optathlon-games-from-united/id382583758?mt=8

For International, goto http://itunes.apple.com/gb/app/optathlon-games-from-united/id385271424?mt=8
*Why are there different versions of the games in/outside the US? United Airlines passengers in the US can play the apps to win free flight upgrades and a sweepstake worth $25,000!
· To get an instant win for extra legroom – play the "Legroom Legend" game

· To get an instant win for fast check-in – play the "Linejump Hero"

· To have fun, play both and try 3 more online games in the Optathlon suite here.
Passengers are loving the games, and players are too.
· iPhone App of the Week from Flying Fish, the smart flyers blog

· "Haha! They are fun! I wish I could travel over my suitcase like this!"

· "This game is so much fun! It is addicting."

· "Great games. And free! Who doesn't love more legroom?"