By Nate Adcock on Wed, 01/11/2012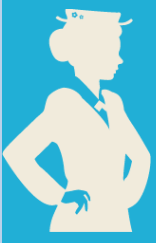 Today I met with President and CEO of Net Nanny, Russ Warner and PR associate A. Cory Maloy. The purpose, to find out more about the coming Net Nanny features and services aimed at mobile, especially iOS (coming in Mar 2011). A lot of parents make the mistake of thinking that their kids are safer on-line because they mostly use their cell-phones, but aren't considering that offensive content and many other threats are a big problem for mobile phones as well. Young people are often easy targets, so if you want to protect your familiy from these threats, you may be interested in what Net Nanny is offering that can help.
Master your iPhone in one minute a day:
Sign up to iPhone Life's Tip of the Day Newsletter and we'll send you a tip each day to save time and get the most out of your iPhone or iPad.
I am a big believer in freedom of speech/rights, etc. However, I also believe that it is everyone's responsibility to help create a better world for our kids, which includes the internet. Kids need to be taught the dangers of going on-line, and protected as much as possible in any environment. Clicking links shared by friends indiscriminately, downloading and sharing files, and getting suckered by social networking malware or scams are all scenarios you need to seriously consider if you have a teenager with a smartphone and a data plan. In each of these cases, a child can unsuspectingly stumble onto offensive or obscene content. The new mobile services from NN will help you monitor and mitigate some of these risks.
If you don't know the Net Nanny background, they have a 10-year reputation in helping parents in the fight against computer-related risks like the ones I outline above. Russ explained that the new mobile software will allow parents to count on the same back-end software blacklists and filter algorithms that are used in their PC products to similarly ward off offensive web and chat content before it gets to the cell phone screen. It's highly configurable monitoring and profile tools allow you to set times of use as well, or even granular profiles that apply different rule sets to different users (less stringent rules for older kids, for example).
I asked Russ how Net Nanny was planning on handling apps, since many parents may feel that some app store content should be similarly filtered, and he admitted that the product will not be able to control that aspect of iOS. Apple evidently would not allow this specific type of control, but parents can use the NN remote tools to reset (or clear) devices. In order to provide web-filtering, they are using their own version of a web-kit browser, and Safari mobile will be disabled completely. The product will come in 2 flavors:
Net Nanny for iOS includes:
Filtering (18 categories)
Age-based Profiles
Safe Search
Profanity Masking
Supports Wi-Fi/3G/4G


Net Nanny Suite for iOS includes:
All the features of Net Nanny for iOS plus
Remote Administration,
Reports
Custom Categories
Whitelist/Blacklist
Future releases within the next few months will include Time Controls, Custom Alerts, Reports, and device management tools such as Device Locate and Forced Ring. All new features will be auto-updated for existing users.
Price:
Price for iOS $9.99
Price for iOS Suite $14.99 (annual subscription)
To learn more about Net Nanny iOS services and availability, simply visit here...