By Nate Adcock on Sat, 01/28/2012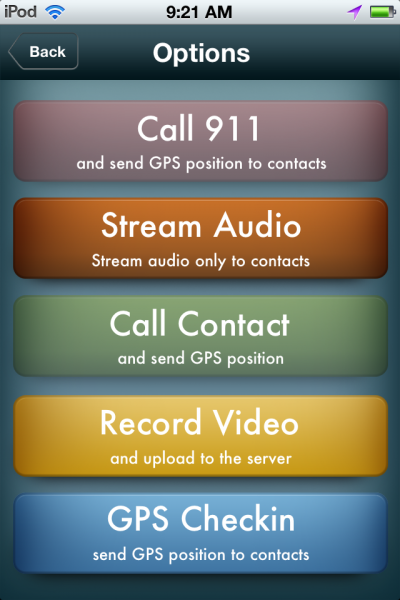 myGuardianAngel
doesn't really turn iPhone into an angel, but it does make it easy to alert others to a potentially dangerous or emergency situation. If your loved ones have an iPhone (and the app readily available), myGuardianAngel can make it easy for you to locate them, as well as monitor the audio or video streaming from their device. I think it could also be an excellent tool for reporting live events at the press of a soft-button.
Probably the key function myGuardianAngel provides, is to turn iPhone into an emergency locator. The app gives you the power to send alerts, messages, video or audio info to selected contacts quickly. Instead of pushing out the data directly to your friends, the service generates a dynamic web page that embeds the content, complete with Google map and location--(app uses your location info so you need to allow it location service access to do so). They then receive an alert message with a link to the content.
I tested myGuardianAngel on my iPod touch, and my son tested it with his iPhone 4. The app behaved mostly as advertised (with a few minor glitches navigating back to the main screen). Though I couldn't dial out to contacts using iPod, I could still send emergency emails (using WiFi) that linked to a web-page of information (map location, audio/video clips, with my text message). The app handles all this mostly using the internal features of the device (camera app, mic, etc.). The alert messages are customizeable, and you can drill into the app for select actions, or simply blast out an emergency alert using the panic button (call 911, send text, etc.). You can easily go in and select from your internal contacts.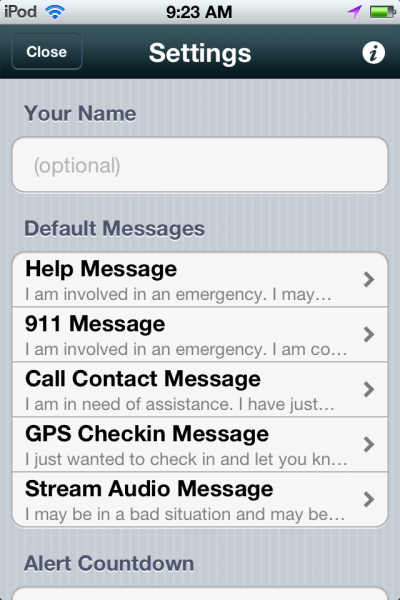 It was a cinch to set this up, and I feel pretty confident most people with a basic level of iPhone skills should not have any problem configuring the alerts and using the app. It might also be beneficial to add a level of integration with Facetime (as an option)--maybe stream content and also establish a live FT chat at the same time, if possible (that's thinking like a blogger, eh?)...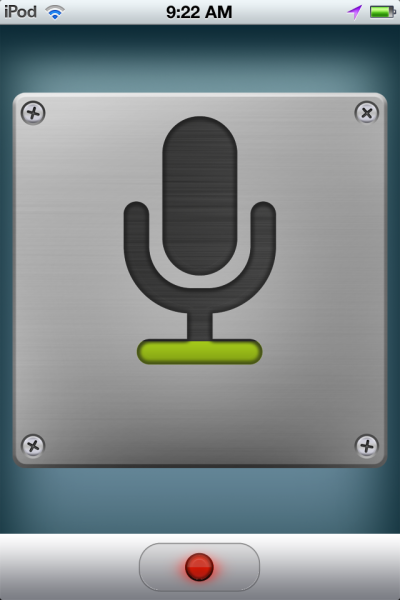 For emergency use, my son felt it would be quicker to just speed-dial 911 or a contact, or to have the app launch using voice-activation. Years ago
I reviewed an app for Windows Mobile
that used voice recognition capability (called First Voice ResQR). It was specifically a medical emergency app, and could help you diagnose and treat your injuries through a Q&A decision tree process. It was actually quite effective, but still the notion of being able to actually activate it is important to consider. myGuardianAngel is not that kind of app, but the same issue would likely apply. If your phone is in your purse in the trunk, and you are pinned under your car, you probably won't get much benefit from having this app...
myGuardianAngel
is a good choice for users who want to quickly send out pre-configured text, video, or audio to a list of contacts, but it's effectiveness in an emergency would depend on the situation. It's only 99 cents, and that's a steal for having some additional peace of mind in your pocket or purse. For what the app does, it is well worth it. You can grab it at the app store links above.