By Nate Adcock on Sat, 11/10/2012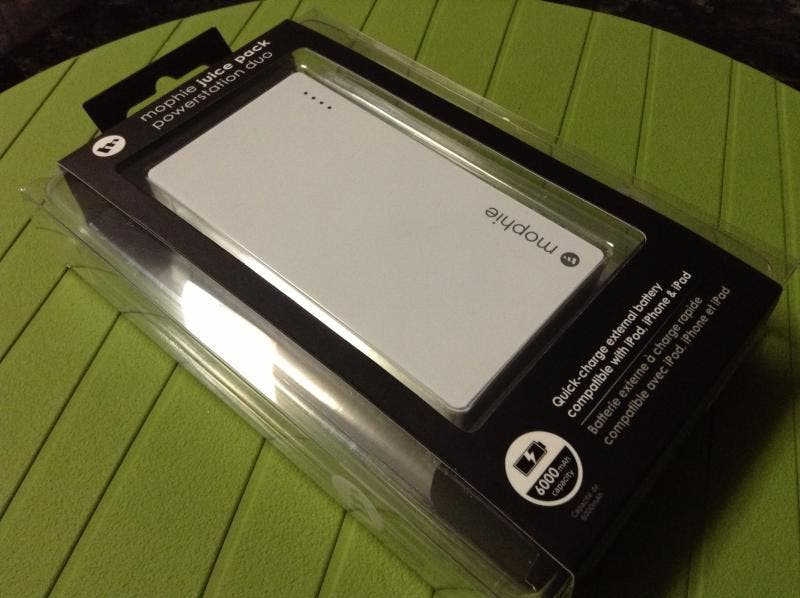 You'd think squeezing 6000mAh into a sleek container roughly the size of a pack of cards would be cool enough... Only if you've never seen the stupendously excellent range of high-quality power accessories from mophie. The mophie powerstation juice pack duo (available in white exclusively from the Apple store here) is just one of many, but I was able to get the new white duo charger to test out with my new black iPad mini. If you travel a lot with iPad and iPhone in tow, this is an attractive and powerful battery option that will keep your stuff charged up..
Master your iPhone in one minute a day:
Sign up to iPhone Life's Tip of the Day Newsletter and we'll send you a tip each day to save time and get the most out of your iPhone or iPad.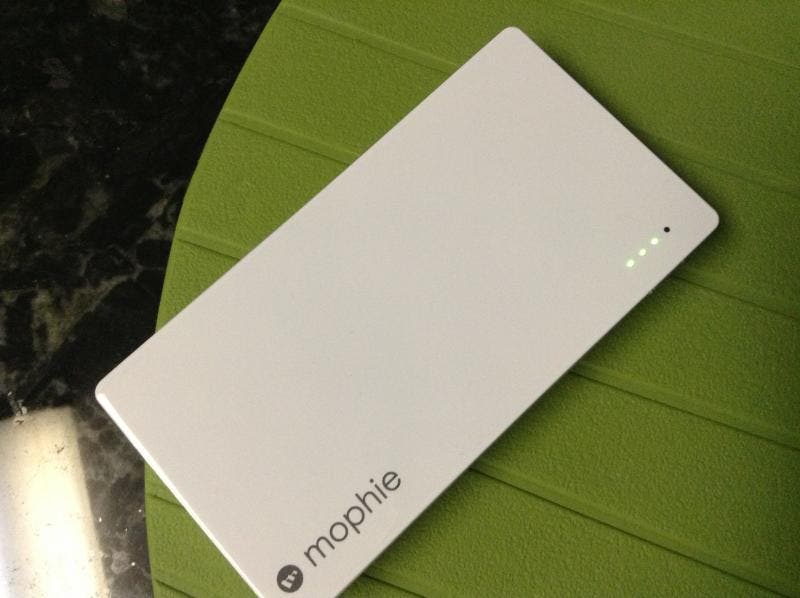 Call it one of the juiciest of the juice pack line, the duo is maybe a bit bulkier than a card pack, and weighs in at around 6+ ounces. If what you really need is ultra-portable, go with one of their smaller/lighter models minus the double charging option (which is handy, though). The duo is an attractively-designed cube of lithium-ion wrapped in a sturdy, glossy plastic/metal wrapper that looks at home next to practically any Apple device.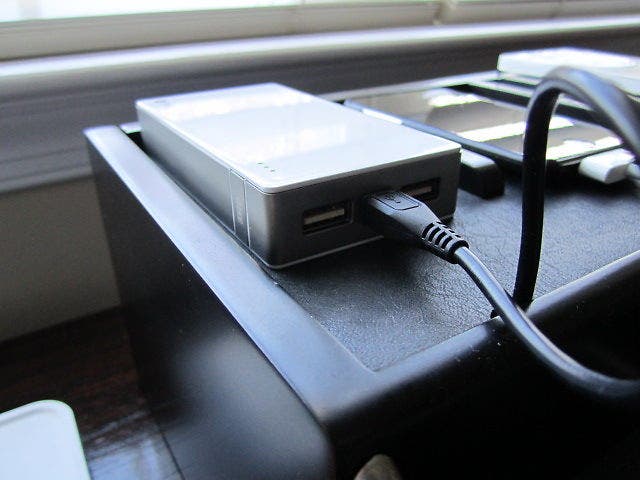 The duo is also flexible enough to top up both your devices at once, featuring 2 USB ports topside, along with a microUSB port in the middle which is used for topping up duo in turn. Featuring a 2.1 amp output gives this dense power pack a speed advantage over many lesser charging options. A button on the side allows you to check your duo charge status quickly, which is indicated by 4 led lights located on the plastic face of the unit.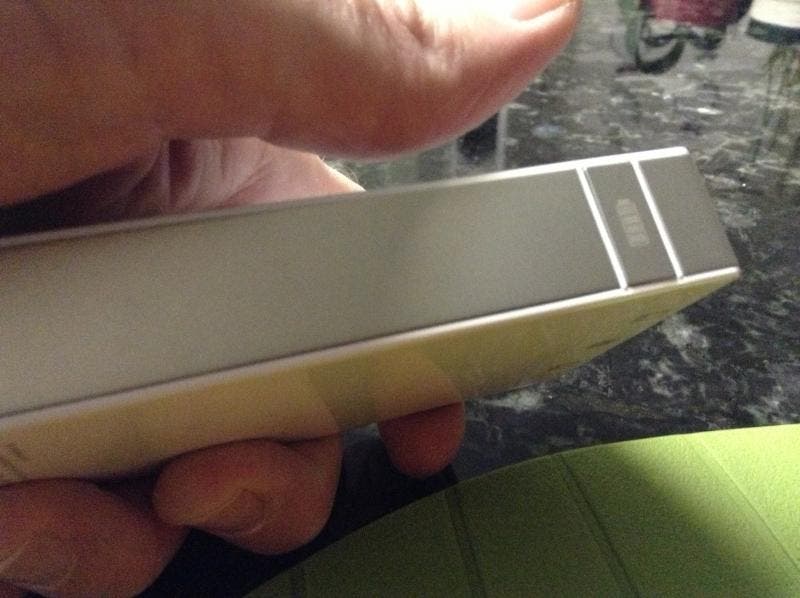 The duo charged up my iPad mini (starting at around a 90% charge), while using up roughly 1/4 of it's own charge for the trouble, so it seems doubtful it would support a full iPad recharge cycle (though I didn't test that scenario).  It required about an hour to bump it 10%, but I was also typing in this review while it was charging (with both Wi-Fi, and BT on). A screen-off charging session required around 40 minutes and similarly ate around a quarter of the battery charge (as indicated by the status lights).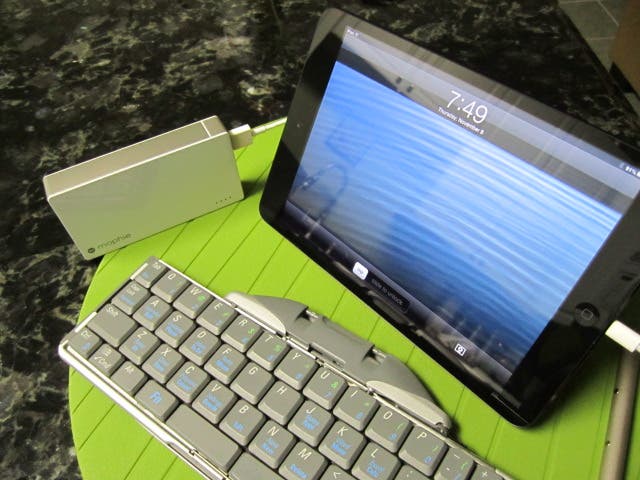 The duo did not exactly set records juicing itself back up, requiring well more than an hour to get back to full strength. You can charge the battery or a device, but not connect them both and benefit from passthrough charging. I also tested recharging both my iPod touch and my iPad mini, which as expected, ate up the extra charge even quicker. I estimate several hours of additional play or work time for both devices, and in a compact enough package that will still fit in your laptop case, but don't expect to restore the duo to full battery status without an overnight or extended charge time.
Verdict: The juice pack powerstation duo did a fine job charging both my original iPad, my new iPad mini (both at once) and my iPod. Being equipped with standard USB ports should assure similar electronics--smartphone and tablet devices--will also charge quickly when connected to it. The price is a bit spendy at ($99.95) for a battery pack in my opinion, though in this case, you are getting a high-quality accessory. The duo is rated to provide a full 500 cycles itself and plenty of extra usage time for your gadgets. Grab one or learn more by visiting the links above...