By Nate Adcock on Thu, 01/12/2012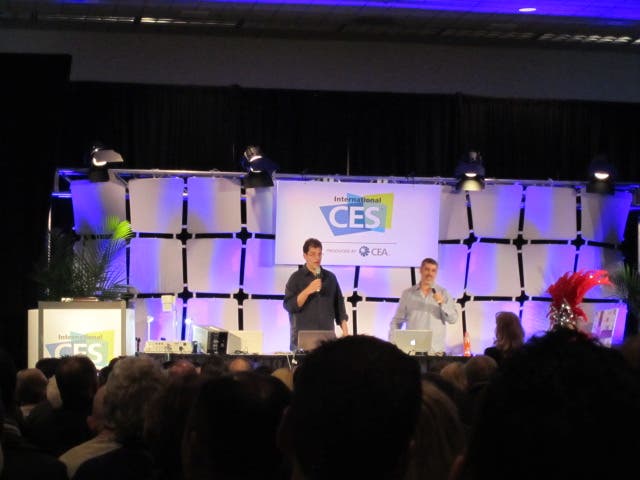 The CES mobile apps showdown this year at CES started with some upbeat music, and the mood was certainly expectant as people lined up outside the N255 conference room where it went down, but personally the apps didn't really deliver, IMHO. There were some cool apps in the running, no doubt. My personal favorite was the Magisto video enhancement app, which did turn out to be a winner. The show itself was somewhat poorly conducted as demos were frequently interrupted with glitches, which made me actually feel sorry for the exhibiters on more than one occasion. Jon Hein and Gary Dell'Abate of the Howard Stern show did a great job doing MC work, and the giveaway intermission was also great, but I guess I expected the top 10 apps to be somehow cooler...
Master your iPhone in one minute a day:
Sign up to iPhone Life's Tip of the Day Newsletter and we'll send you a tip each day to save time and get the most out of your iPhone or iPad.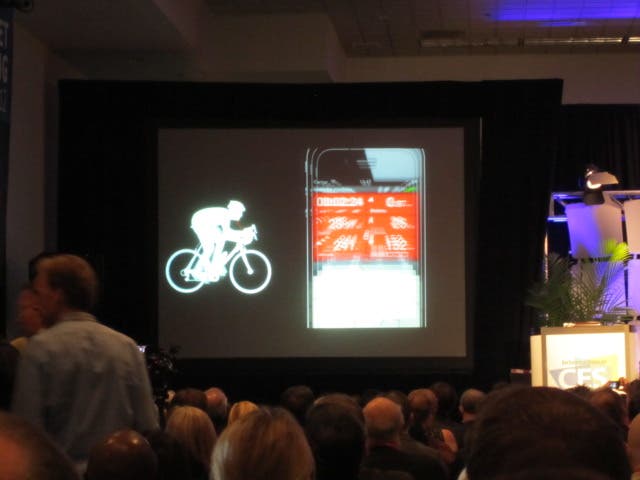 The way the app showdown works is that before the show, via online input and expert judging, a list of potential candidates is whittled down to the top 10. The 10 picked candidate reps then get a brief time to present their app to the CES audience. An applause-o-meter is used to gauge response for each product at the end. A web poll also selects a winner from on-line voters.
Without further fanfare, here we're the apps:
Road Bike Cycling Pro-biking app that tracks sensor data like heart rate, temperature, weather and location.
Macaw-tracks health stats, and provides interactive programs to motivate users towards healthier life choices.
Foam Fighters-Augmented Reality app that marries a toy plane and iPhone.
CIA: Operation Ajax-interactive graphics novel with embedded content about a secret mission in Iran back in the 1950s.
Aurasma lite-free app for iOS and Android, allows you to turn ordinary objects like a poster into auras, by focusing on them which will bring the object to life on your phone.
Cinefy-Use professional-level video effects and create production quality clips from your phone.
skyQ-Interactive planetarium app for iPad that let's you point and shoot celestial objects.
Viper SmartStart-start your car remotely, lock it, find it, warm it up even or open your house from an iPhone.
Magisto-enhances your boring personal videos with stabilizing effects, and enhanced color. App AI analyses video for best tweaks, no fuss no muss.
Securaphone-track loved ones via electronic, geo-referenced fences. Allows you to notify emergency personnel when needed, and configure alerts.
In the end, there was a tie between the CIA comic app, and Magisto. Magisto won the clap-off, and the Macaw app won the on-line poll. Personally, I didn't think any were that over the top (sorry vendors, no offense). For example, you can actually use YouTube online video tools now to do much of what was touted in the Magisto app, but it is handy to bring it all together on your phone, of course. My second fav was likely Viper Smart Start. To learn more about the showdown go here...