By Nate Adcock on Tue, 01/17/2012
Ok, not trying to take any cheap shots here (I'm not an MS hater either), but this was my first tradeshow that a major vendor actually gave out something that I needed... I mean it was late in the day, and we were hungry, so I have to say thanks. Microsoft had folks outside the show handing out cold-cut sandwiches during CES, which of course just begs several cheeky comments that I won't attempt. Like...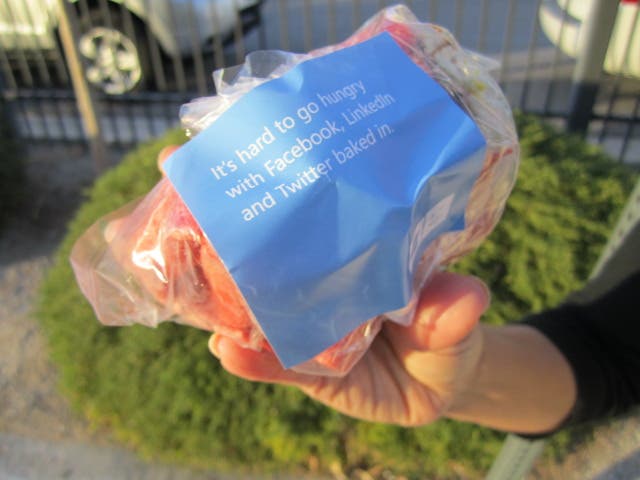 ...is Windows 8 going to be as nicely shrink-wrapped for upgrades to my existing computers or will it require another hardware fork-lift like Vista/Win 7...? Sorry, you know I couldn't resist at least one... The wraps were actually pretty tasty, so thanks MS!