By Nate Adcock on Fri, 05/25/2012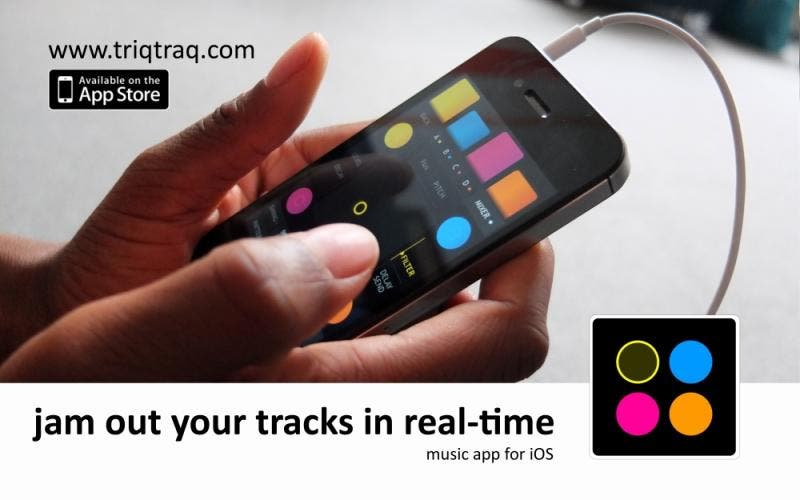 Looking for an easier way to mix beats, and create original DJ-quality sound textures on your iPhone? The triqtraq app turns it into a beat and sound sequencing machine that makes it about as easy as it gets. For a limited time you can grab at $1.99 on the app store here. Read on for the full press kit, or watch the embedded video for the demo... It is nothing less than amazing!
Master your iPhone in one minute a day:
Sign up to iPhone Life's Tip of the Day Newsletter and we'll send you a tip each day to save time and get the most out of your iPhone or iPad.
Zaplin Music, Amsterdam, 05-23-2012
"triqtraq is the ultimate jam sequencer for electronic music producers or DJs who want to make music on the go, or improvise live. While it lets you create great sounding musical ideas with ease, triqtraq offers many surprising musical features that will please even the most experienced beat creators. triqtraq was designed to stimulate musical creativity, by striking the right balance between musical possibilities and limitations.  It's not one of those apps that you'll throw in the bin after days, because you've already hit the limit of what it can do...triqtraq offers a sonic playground that will tickle your musical imagination time after time.
EASE OF USE

triqtraq is a sound mangler's dream, offering many innovative ways to shape beats and sound textures in real-time. But thanks to its design even beginners can get good sounding results quickly. triqtraq features a clever lay-out of the interface, making it intuitive to use.  As soon as you start up triqtraq you can focus on the most important part of making music… having fun.
IN-DEPTH CONTROL

triqtraq's main focus is 'live tweaking': lay down a groove using the sample pads and tweak sounds by sliding the faders for parameters like pitch, filter and delay. The app gives you the possibility to record or automate individual tracks as well as up to 4 tracks at the same time.
You can set the length of each loop with your finger, making it child's play to come up with poly-rhythmic sequences. And if you need even more variation, you can change the loop range of each track's automation to make triqtraq spit out ever-changing variations of your patterns. In addition to real-time beat programming, triqtraq's step edit mode allows for more detailed groove- and sound editing. The sample manager gives you access to a large collection of built-in samples and even lets you load your own samples.
KEY FEATURES
create musical patterns fast and intuitively by programming live, or by using the 'step edit'-feature
automate parameters like pitch, filter, delay, decay and level in real-time
change samples and/or sample kits on-the-fly while jamming
edit multiple tracks simultaneously
store up to 16 patterns and 32 samples per session
specify the length of a sequence per track, or set the automation length for each parameter individually
switch seamlessly between patterns
use the loop range feature to create poly-rhythmic sequences
The triqtraq app installs with a 350+ factory sample library and 7 demo sessions. Import your own sounds via iTunes file-sharing is extremely easy and gives you limitless possibilities to shape the sound you're after.
For a limited time only triqtraq is available for an introductory price of $1,99/€1,59 on the App Store.