By Nate Adcock updated on 10/14/2011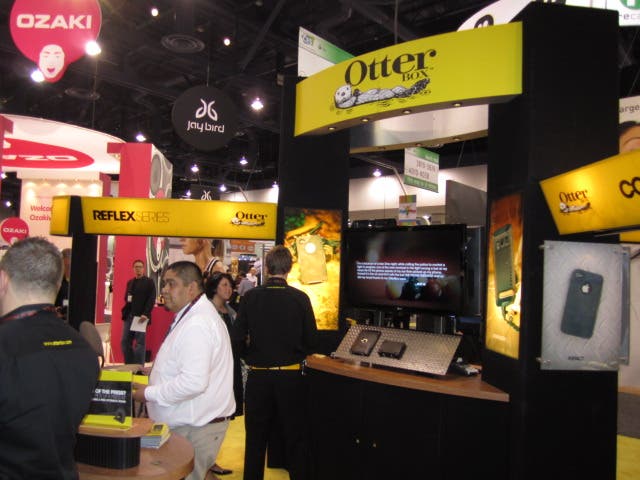 Many a blogger (here and elsewhere) has written glowingly of OtterBox cases. I am not currently drinking the Otter kool-aid, but am simpathetic since Otter has made tough mobile device cases from back before iPhone was even a gleam... (ok, maybe not that far back). Otter brought out their sterling line-up of high-impact cases for CES (both iPad and iPhone). No iPod cases, but well... We are an oft-overlooked group.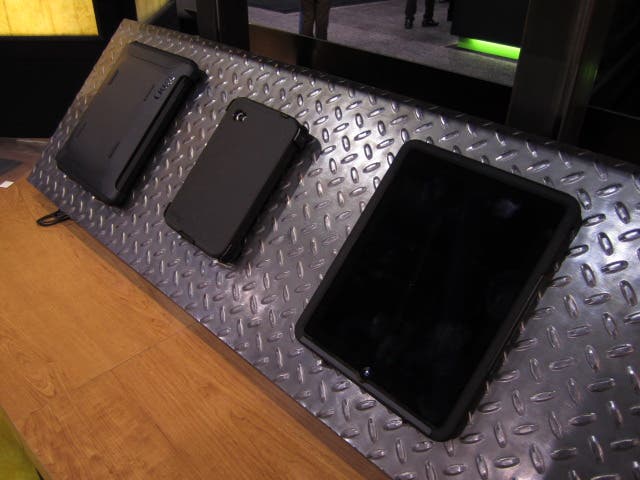 I did not know, but learned quickly that Otter makes cases with distinct materials for each layer of protection. In the older case designs, most came in the vein of a soft silicone core skin, surrounded by a polycarbonate shell (the Defender, Commuter, and Impact series).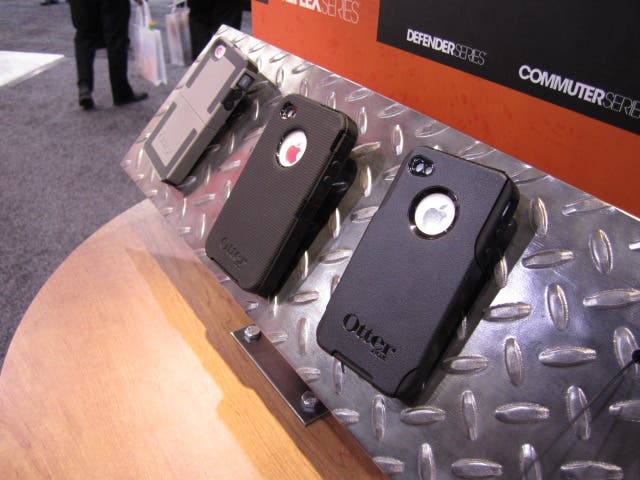 That is all about to change. They have a new secret sauce and it is in single layer, dual-density, TPE rubber. Don't be scared yet! There is still a polycarb wrapper (I think). This new design approach will be appearing in the latest Reflex series.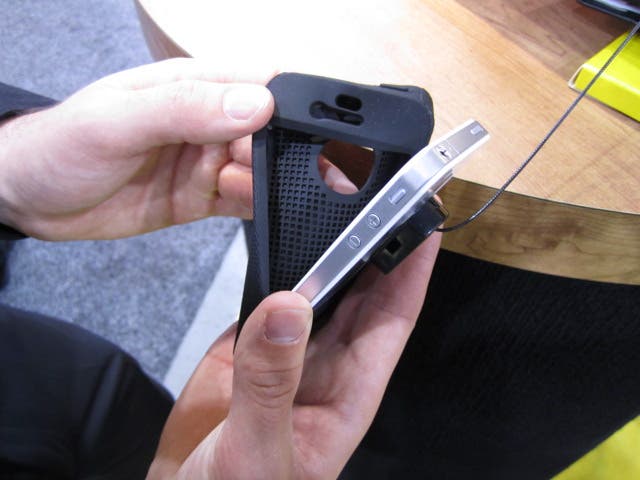 The internal look and feel of the material is a honeycomb of sorts that purportedly gives the case a better ability to spread the force of impact. The guys were not yet thowing their iPhones around the booth when I got there this AM, but I am told they will engage in this behavior before the show is over.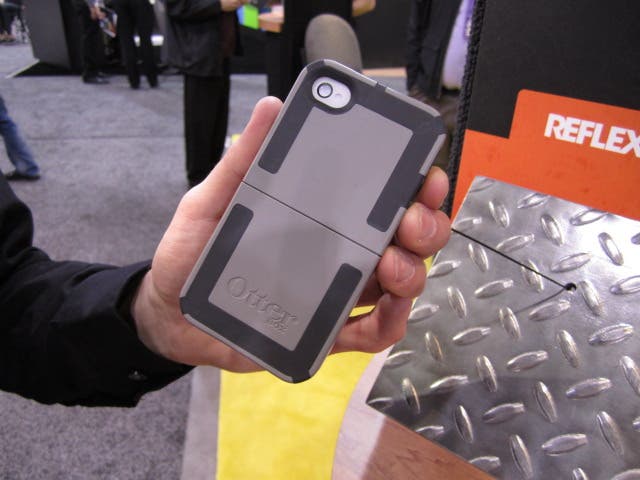 The Reflex series is a two-piece unit, so that the case can be easily docked by sliding off the bottom section, and of course, even when fully protected, access to all iPhone functions are not in any way impeded. OtterBox makes a good case for the money, and so expect prices to be in the $20-$50 range for smarphone models, and $65-90 for iPad cases.
Stay tuned to our blogs for more great CES coverage here at iphonelife.com!