By Nate Adcock on Sun, 10/03/2010
Really am loving the new iPod touch! In my previous unbox post, went over some of the main design aspects, and now will cover it's new features in more detail, and also in contrast to my current 2G model. The touch has a great 3.5" Retina touchscreen, and if you are also upgrading from a 2G, the first thing you will appreciate about it is the crisp and clear way in which the graphics jump out at you. Apple has outfitted this new iPod with some great enhancements on top of what was already a winning product, but I still have a few grumbles. You can please some of the people some of the time, I guess...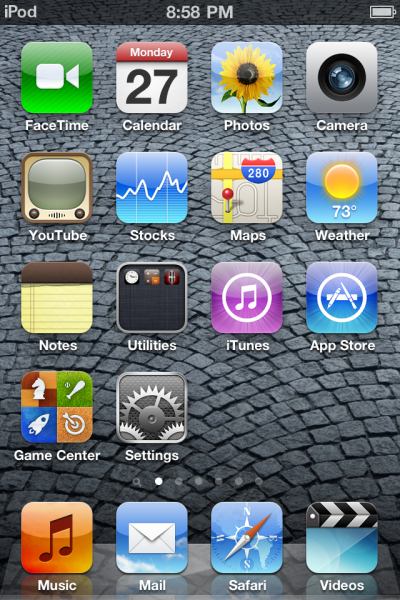 No use looking for a major change in the home screen, icons, or UI layout. Added in The 4 versions of iOS is a feature to change the wallpaper (for 3 and 4G units), but the screens and icons on the new touch all look much the same as Apple's original touch, and no other UI customizations are possible in iOS 4.1 (how dangerous is it to add some Font choices?). I downloaded iOS 4.1 to my 2G, so that both devices would be running the same software version, the 4G came with it already installed.
Master your iPhone in one minute a day:
Sign up to iPhone Life's Tip of the Day Newsletter and we'll send you a tip each day to save time and get the most out of your iPhone or iPad.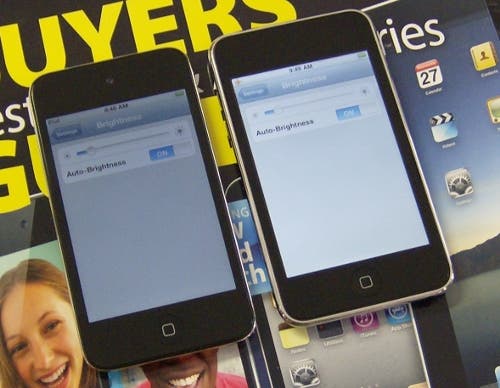 Screen
What has changed is the clarity and graphic response of the new touchscreen, which also provides 24-bit color depth (a 960x640 boasting 326 pixels per inch--more than double the 2Gs screen res). Animations are more lucid, and videos and 3-D games are sharper. The screen is a tad darker than my 2G, and when held side-by-side (with the same brightness setting), the difference is apparent.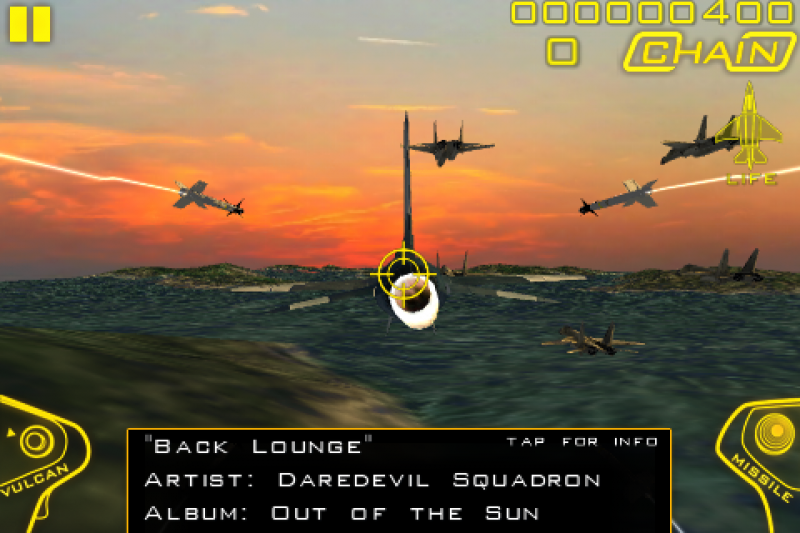 This does affect the playing of some games. I like to keep my unit at a very low brightness setting to conserve battery, which proves to be too low for games like Top Gun 2 on the 4G. The dark background and enemy planes are not easily discernible at this level.
Game Control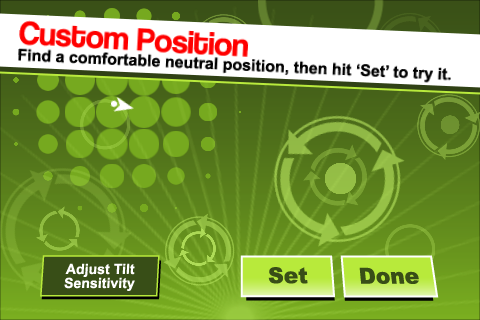 On my 2G, games that rely solely on tilt controls can be wonky at times. The new iPod has an accelerometer and a 3-axis gyro built in. I noticed that games like Tilt-To-Live that are dependent on tilt entirely benefit from the much more rock solid control of the 4G. The sensitivity is more precise and you will notice it, especially when calibrating the unit. In a simple side-by-side test, I placed both units on a flat tabletop (and also on a slight lean), and ran TTLs position setup. Not only did the icon drift noticeably on the 2G even on a flat surface, the directional orientation kept flickering around. The 4G barely moved when placed flat, but also exhibited much more gradual drift on a slight incline. The icon stayed at a steady direction, indicating the new internal sensors are much more reliable and stable.
Guts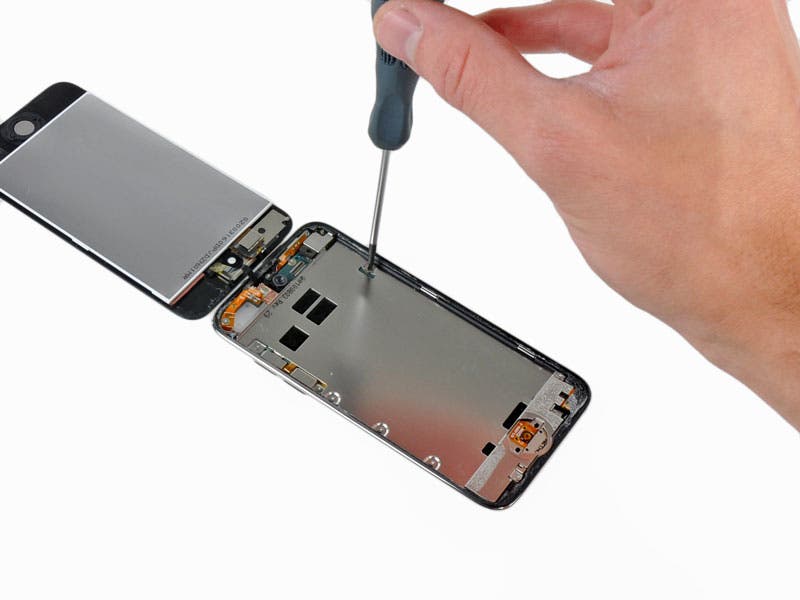 Jammed into the svelt G4 touch is an A4 CPU (same as iPad), and 256M of RAM memory (compared to a 533mhz arm and 128MB of RAM on my 2G). In ad-hoc tests the unit did not greatly outperform my 2G, but there was a marked difference in some respects. Startup (after reset) was about 45 seconds faster than the 2G. One of my favorite games, Peggle loaded maybe 5 seconds faster on the 4G. Loading 3-D games like Real Racing, and Brothers in Arms averaged about 5-10 seconds ahead of the 2G (though BIA crashed before fully loading on the 4G).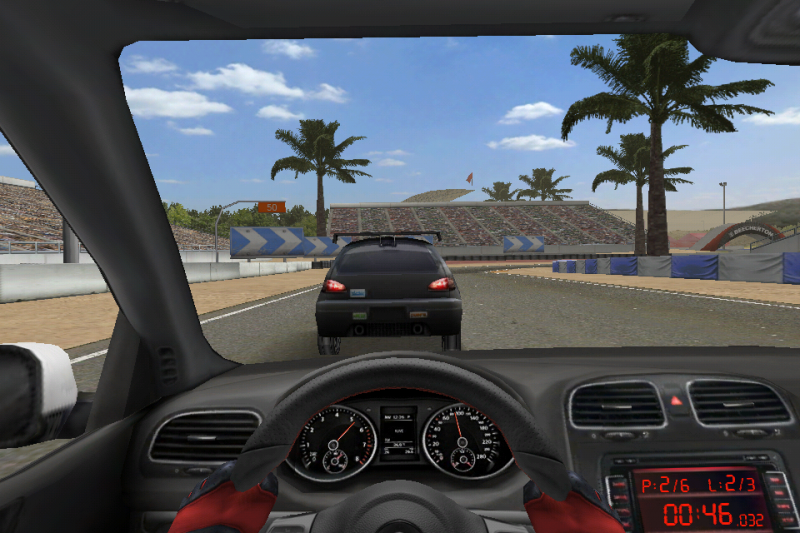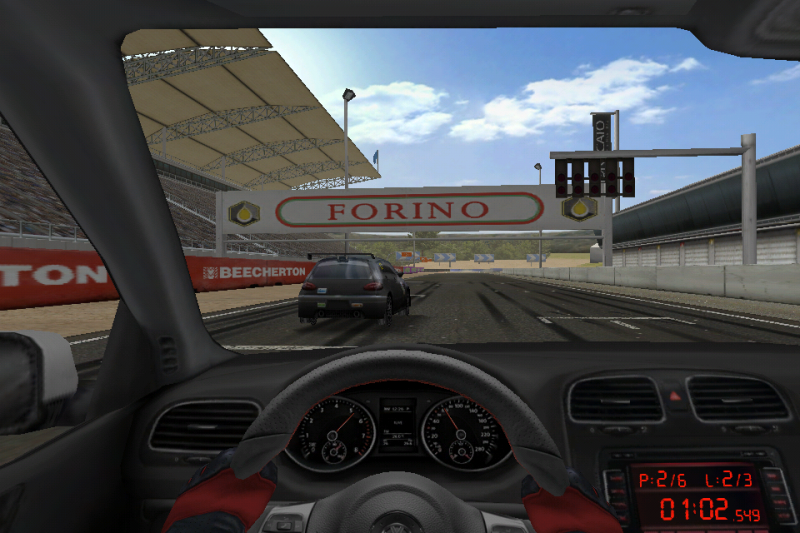 The devil is really in the details though when playing games. Top Gun 2 and Real Racing both played very smoothly on the 4G, whereas there is occasional stutter and freezes on the 2G in either game. Graphics in general look more clearly defined on the new display, and with the better tilt controls, the G4 provides a noticeably better gaming experience.
Battery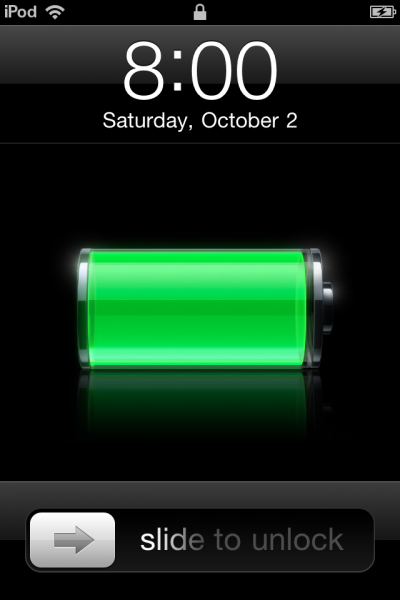 Apple has always been in the doghouse (even with their fans) a bit over batteries. The new touch is no exception. A non-replaceable battery being at the heart of the 4G (albeit a li-ion that offers some 40 hours of uninterrupted use), but this is kind of moot. My 2G is still going strong, and in fact have a 1G iPod that still holds a decent charge (years later). I tend to turn off my stuff when I don't use it, so the 4G seemed to hold a charge forever during my testing (the 2G comes very close in fact). Though I did not confirm Apple's claim, I did notice that the unit heated up on the back rather quickly (esp. when playing highly active games), which can also affect overall battery life. The 4G provides a fast charge of up to 80% in 2 hours.
Mulitasking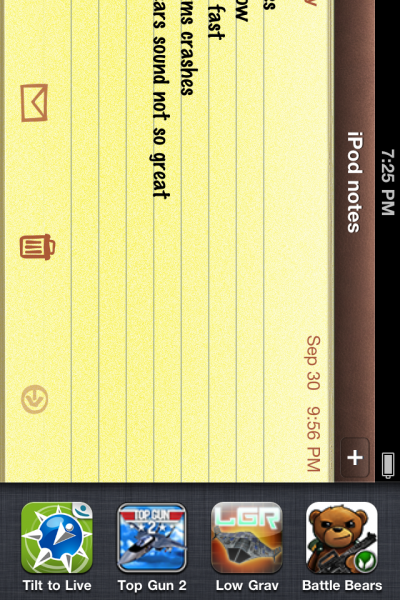 With the iOS (and 3G/4G iPods) 4 upgrade came the much talked about multi-tasking to iPhone and iPod. How does it work exactly and what are the benefits? Well, faster/better access to apps without killing them completely for one. Many apps that do not support this feature will still start from scratch anyway. A minor gripe I have about multi-tasking on the touch is that it does not seem that simple to kill an app--requires you to hold down multiple buttons. To switch is easy though, and when it is supported in an app, I love it. You simply double press the home button, and a launcher appears from the bottom of the display to open other apps, which then swing into view when selected. If they are written to use m-tasking, they will be cached in memory for quick access later. I often use the notes app on iPod to jot down stuff during a review. It's great to quickly be able to flip back to it and then to other apps while writing a review. M-tasking is not supported on the 2G at all.
Camera (plural)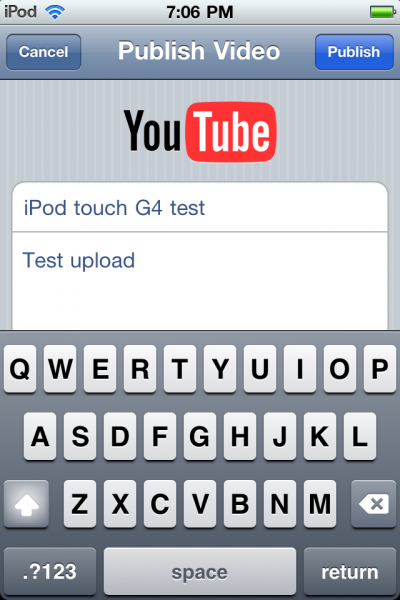 The camera functionality added to the new touch is both unique and a bit controversial (at least in terms of usefulness). The iPod touch like the iPad is a niche device. They are hard to define in general terms because of the wide-ranging features both include, but they also are limited in certain respects. How useful is a camera on a device that is largely aimed at media and gaming? It depends on what you really expect out of the camera. The new iPod features no less than 2 camerae (plural for camera...made that up): the one on the front a pin-hole sized lens for real-time video apps, and one on the back for taking stills and recording HD video (at 720p). Neither can snap even to 3mpxl resolution though, which I can't figure out (My BBerry beats that).
I wish they had included a little better rear camera for taking stills, but then if you aren't intending this for anything more than maybe Facebook pix, both are probably ok. The cooler thing is the HD aspect of the rear camera, and you can see a demo of that below. Not only can you quickly snap videos with the touch, but upload them directly to YouTube. I'll cover the front camera, FaceTime and the camera apps in more detail in my next post.
Wireless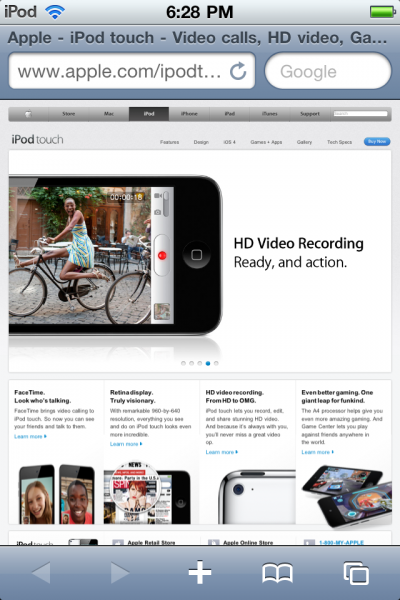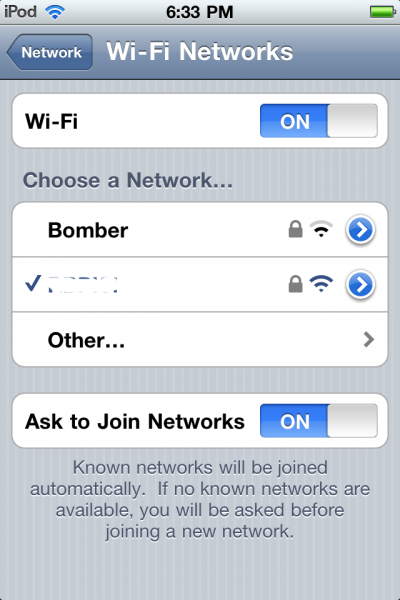 WiFi is pretty standard on the new touch by today's norms (supports 802.11b/g/n, the 2G only b/g), and I was able to quickly get set up on my home network and was browsing the net using Safari with the same simplicity as with my 2G in minutes.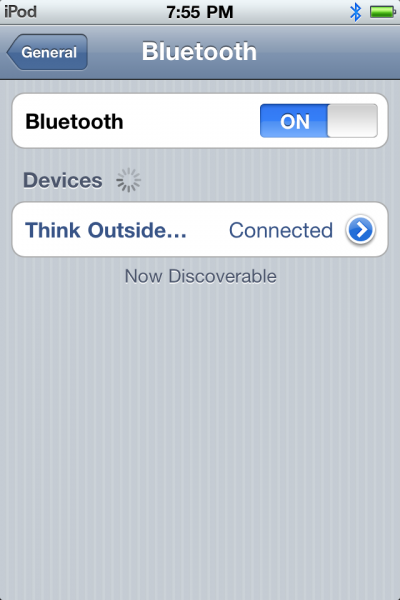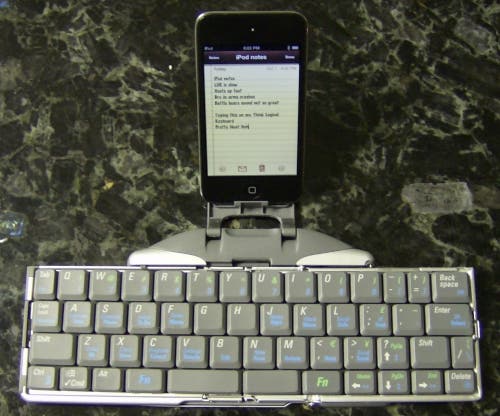 The 2G touch did not support the Bluetooth HID profile, for which the new 4G does, allowing me to connect my iGo Stowaway BT keyboard (also supported by 3G iPod touch), making text entry that much easier. Of course, both support using a BT stereo headset.
That's about enough for this second post, and I will share more app details and misc features in my coming wrap-up post. The new iPod is still amazing, but I admit to expecting more bang for the buck where the camera is concerned. But then, I was kind of hoping this would replace my 5mpx point-n-shoot (with optical zoom). Admittedly not all of my games benefit from the new iPod's improved graphics, or even were stable enough to run. Low Grav Racer, for example performs much slower in contrast to my 2G, so that you almost feel like you are racing in slow motion. Other apps simply crashed (like Brothers in Arms), or due to contrast differences, were darker than normal. I'm still loving the new touch, but it is not as hugely better than my 2G than I expected. What can I say...? Apple makes a quality product that lasts, and it shows that there isn't that much difference between these 2 great iPods.
Tune in next week for my final iPod touch review wrap-up here at iphonelife.com