By Nate Adcock on Thu, 01/13/2011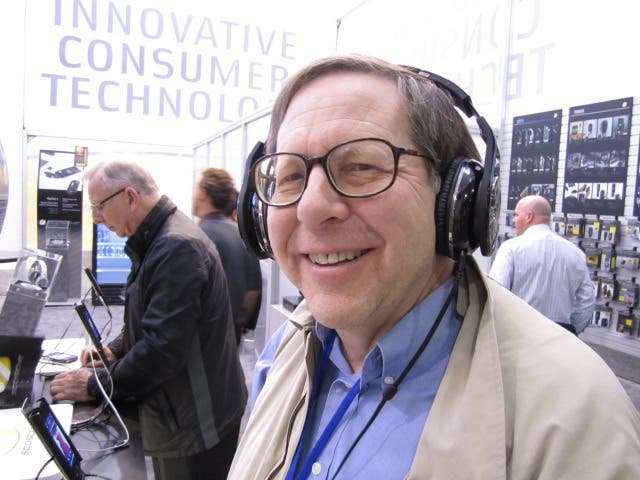 Many of our top picks for 2010 Buyer's guide were on display this year. We reviewed the IDAPT i4, Scosche flipSYNC and the sneakPEEK II here on our blogs, and were big hits at  the show. The i4 was one of my top picks in our Buyer's Guide for 2010, and the flipSYNC garnered an honorable mention. IDAPT unveiled their latest and greatest charging wonder at CES: The i1Eco. A universal charging solution that will let you recharge multiple gadgets (much like the i4), but will work in both car and home. Scosche had so many iAccessories there, it's hard to know where to start, but I will try to break em down.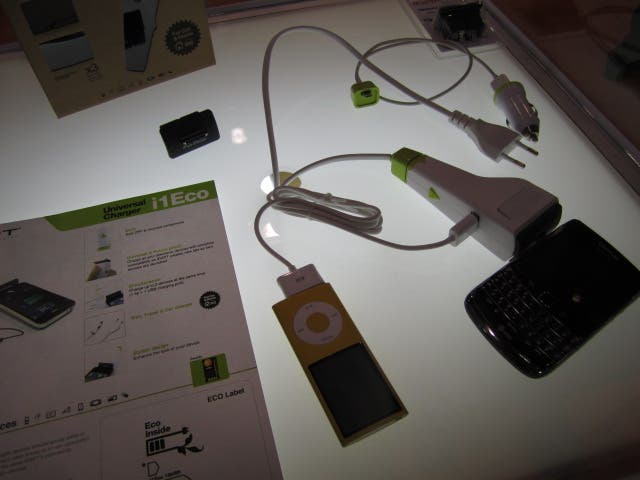 First, I apologize for the dark images from the iDapt booth. Forgot to turn on the flash, and the backlighting was not that great (good thing I don't do this for a living). Anyhoo, the i1Eco is a mobile charger that works on the same principle that the i4 uses. Universal charging in a compact package that includes various tip adapters (many included). The Eco however helps the environment by reducing it's standby draw to 0, and being nice enough to be made of eco-friendly materials. Unlike the i4, it will only handle 2 devices at a time, but of course is portable.
Master your iPhone in one minute a day:
Sign up to iPhone Life's Tip of the Day Newsletter and we'll send you a tip each day to save time and get the most out of your iPhone or iPad.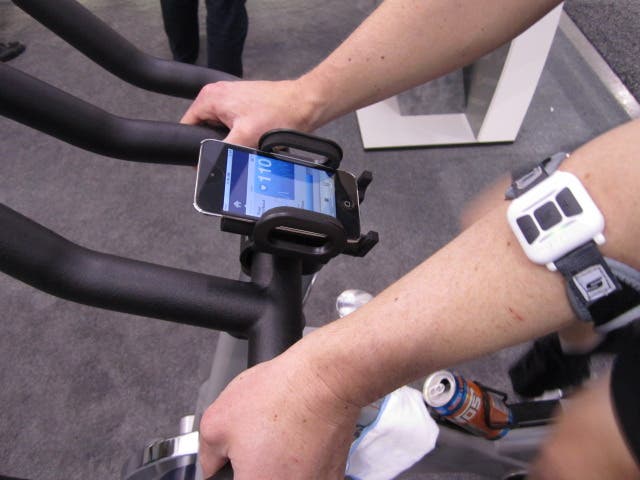 If you are looking for a way to motivate yourself to get in shape in 2011 (and use your iPhone, iPad or iPod doing it), Scosche has the device for you. The myTrek is a heart-rate monitor that wraps around your arm and then transmits information wirelessly to your iOS device (via Bluetooth). The myTrek pulse monitoring app can monitor your heart-rate, distance, and calories burned. The comfortable arm band negates the need to wear a cumbersome chest-strap contraption.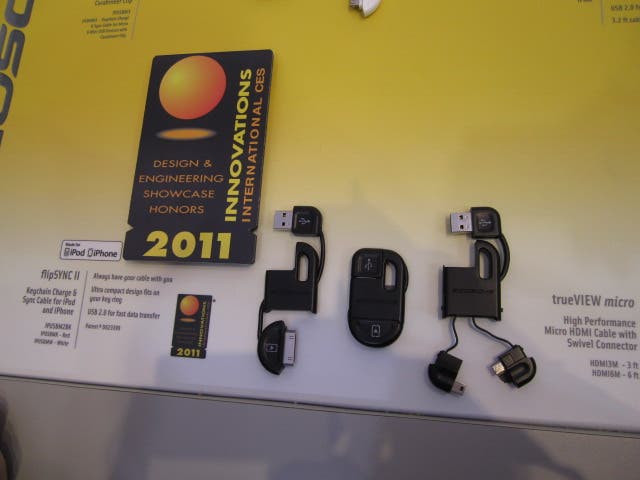 Scosche unveiled variations on the flipSYNC keychain. Probably amongst the coolest is the clipSYNC. Essentially a flipSYNC with the addition of a carbineer. Charging gadget coolest has to be hands-down the chatBAT (though there was a bevy of new chargers this year). Not only does it function as a hands-free motion-detection enabled BT speaker, but serves double-duty as a backup battery (solar-capable).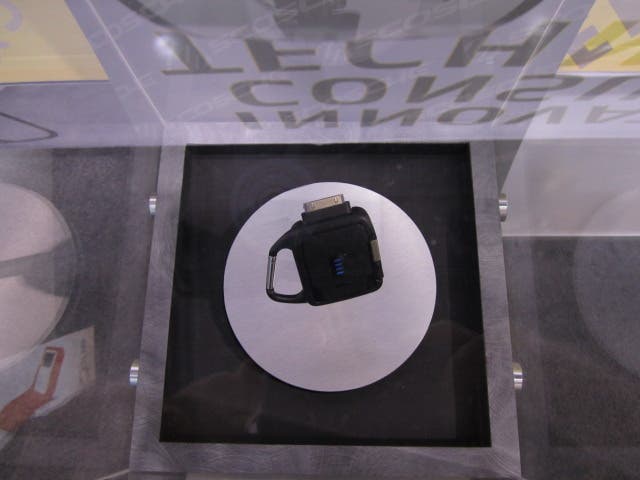 I have several FM transmitters tangled in a pile in my glove box. They all work at varying levels to transmit on a clear freq (which is a challenge, especially in urban areas)--for the most part they don't work all that well. Several vendors are making products in this space that do this in a much smarter fashion. All of my older transmitters use a toggle switch to select between 4 or so frequencies (typically in the low FM spectrum). Transmitters are now much smarter, auto-scanning for clear freqs before locking onto one. The new TuneFreq and freqOUT both include this feature (coupled with the free iPhone app), and if your radio supports RDS, the artist and track will display on your radio display as well.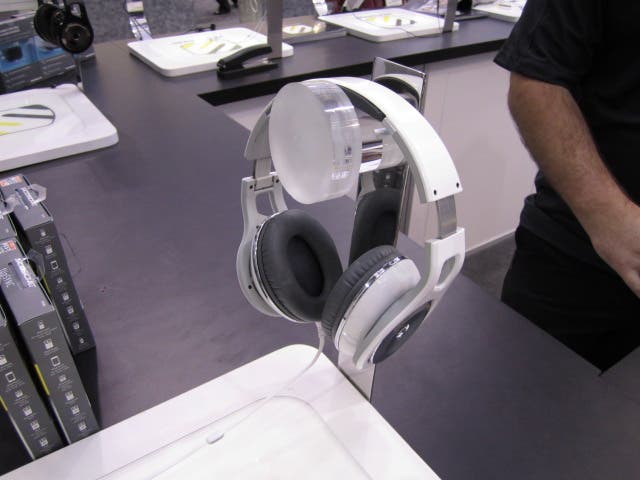 Scosche also had their higher-end REALM series headphones on display and we tried em out of course (Hal was even jamming out on a pair). I always forget to bring along my earbuds (the standard Apple ones, and my noise-canceling headset) for comparison. They all sounded great, but you really need to compare them to other products to hear differences. They were comfortable enough to be sure, and the sound was pretty awesome. A unique aspect of the design of the REALM is that the remote (attached to the headphone cable) is a separate bud from the mic.
You can check out all the latest IDAPT, and Scosche products at their respective web-sites by clicking on the provided links above.