By Nate Adcock on Fri, 01/11/2013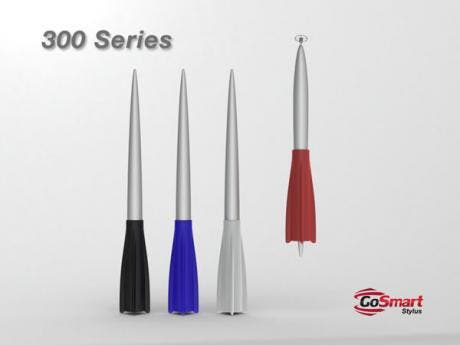 The GoSmart stylus (see my review here) is my most used accessory. I have tried a ton of stylus products, and they are all pretty effective in some fashion, but GoSmart is a cut above most products, in my opinion. It's not just the weight, feel or construction of it, all of which are superb. It is also the ingenious wire-frame tip that make it the right tool for intricate drawing tasks. I had a few minutes at CES to sit down with Dr. Jae Son, the inventor of the elegant GoSmart to find out how he came up with this amazingly great product!
Master your iPhone in one minute a day:
Sign up to iPhone Life's Tip of the Day Newsletter and we'll send you a tip each day to save time and get the most out of your iPhone or iPad.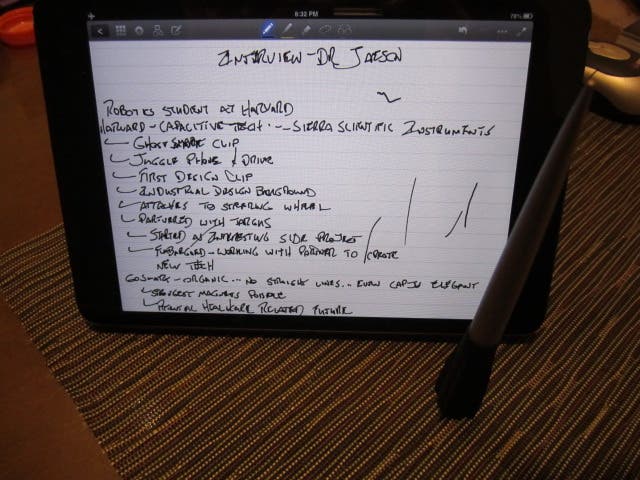 iPhoneLife: So, tell us how it is that you came up with the idea behind this great stylus?
Dr. Son: "I was a robotics student at Harvard and I've worked with capacitive touch screen technology at Sierra Scientific Instruments, with a strong industrial design background. I really wanted to create something that went beyond a simple stylus. Most stylus products on the market had large rubber tips that made them ineffective for anything other than simple screen selection."
iPhoneLife: Why the flared shape? Were you going for something futuristic or more analogous to an art brush?
Dr. Son: "Actually making a better stylus was the primary concern, but the stylus was not my first product effort. I also designed and marketed a special iPhone clip called the GoSmart Clip. I have one right here..." [get's Clip]... "The GoSmart clip was designed to hold your smartphone securely to a car steering wheel."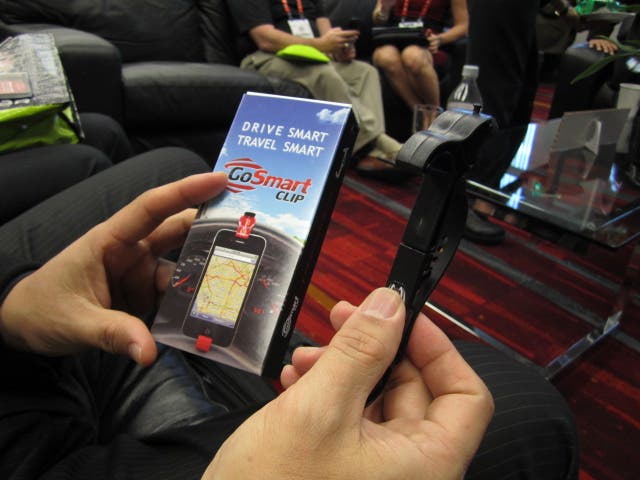 --See Go Smart Clip above/below--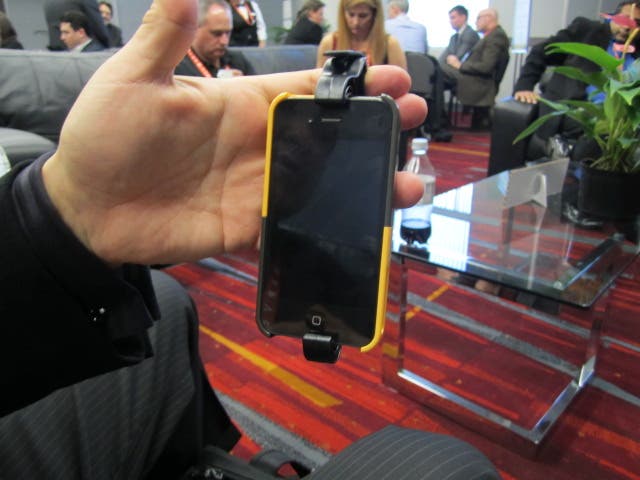 iPhoneLife: Wow, very cool!... How did the clip do?
Dr. Son: "So far not as well as the stylus, but I learned a lot from the experience."
iPhoneLife: Want to talk about your Kickstarter project, I understand that the GoSmart stylus project actually started out there?
Dr. Son: "Yes, but I cancelled the project before it ran it's full course, because I believed in this stylus and didn't want any negative feelings if it failed to achieve approval. I decided to do it on my own. When I created the GoSmart, I wanted to ensure we used the best materials, for example the strongest side magnets available to prevent it from falling off. I wanted the product to be superior."
iPhoneLife: I believe it worked... So what's next for GoSmart? Any other projects you want to share with our readers?
Dr. Son: "I am working with a partner on an interesting side-project, which is embargoed at this time. I'll have to get back to you on exactly what is releasable, but well...it is interesting!"
So, that's how you make a great stylus... It helps to have a superior background in engineering of course, but I think the big takeaway is to believe in your product and don't cut any corners when it comes to manufacturing and production. You can get more information on GoSmart products here..