By Nate Adcock on Wed, 04/23/2014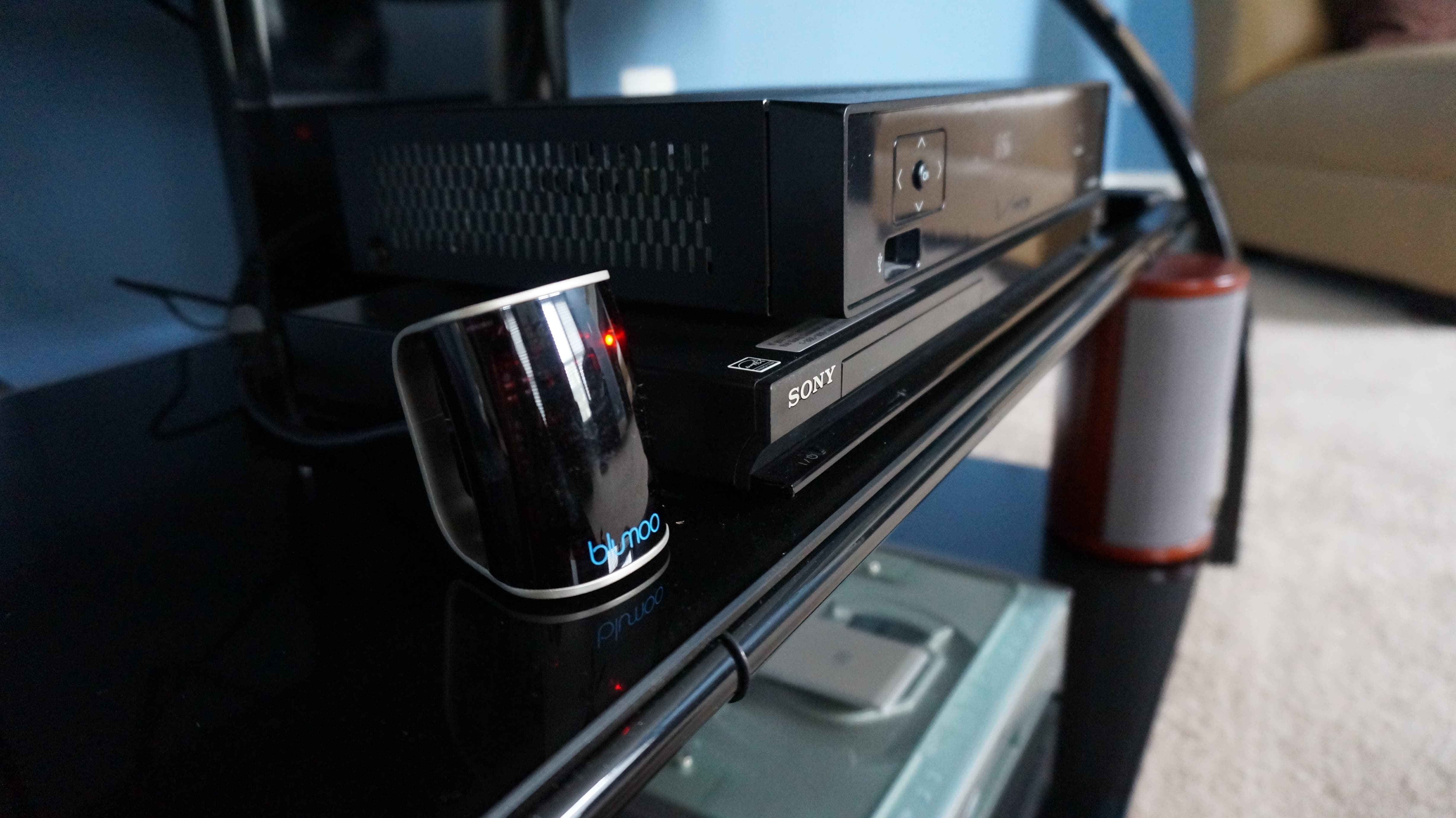 If you have an entertainment center, then likely you have a TV, Blu-ray player, stereo receiver, CD, DVR, and so forth. You probably also have a big old pile of remote controls to go with all that gear! If you want to tame that unruly mob of of gadgets, get a Blumoo ($89.99), and make that boatload of remotes disappear for good! This was one of several CES gadgets that I have been eagerly awaiting to come to market.
Master your iPhone in one minute a day:
Sign up to iPhone Life's Tip of the Day Newsletter and we'll send you a tip each day to save time and get the most out of your iPhone or iPad.
Blumoo is a Bluetooth-connected universal remote control appcessory with the power to unite almost all of your I/R remote commands under one interface, and it's probably one of the smoothest functioning gadgets I have tested in awhile. That's not to say I didn't hit a snag or two, but then I usually find something to gripe about in a review. The device comes boxed with a 3.5mm-RCA cable for your stereo, a power supply, and a succinct startup manual. I tested it with my iPad without major issue, though the app is optimized for the iPhone 5.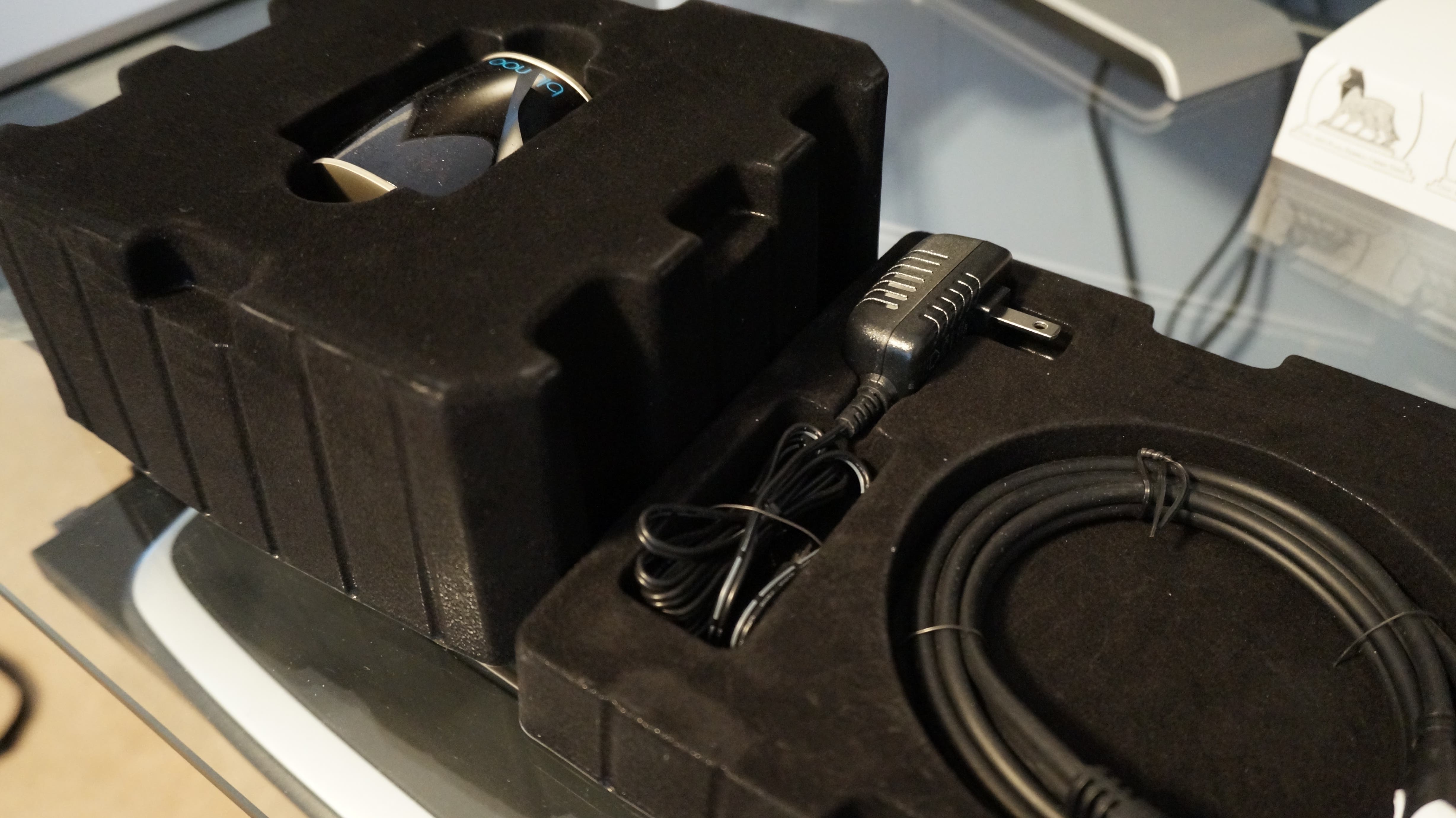 Blumoo reminds me a bit of the old NEVO application and gadgets from the Pocket PC days, and provides many of the same functions. The Blumoo at its core is basically a mongo I/R transmitter enhanced with a Bluetooth wireless interface. It can bounce or bleed I/R transmissions to your devices from practically anywhere. NEVO went on to market its own custom remote controls with fancy displays and control apps, only to be eventually discontinued. Griffin had a similar device (now discontinued) called the Beacon on display at CES a few years ago, and I tested it out at the show. It would seem that universal wireless remotes are not in high demand, but the Blumoo has a few tricks up its sleeve that might keep it from similarly languishing.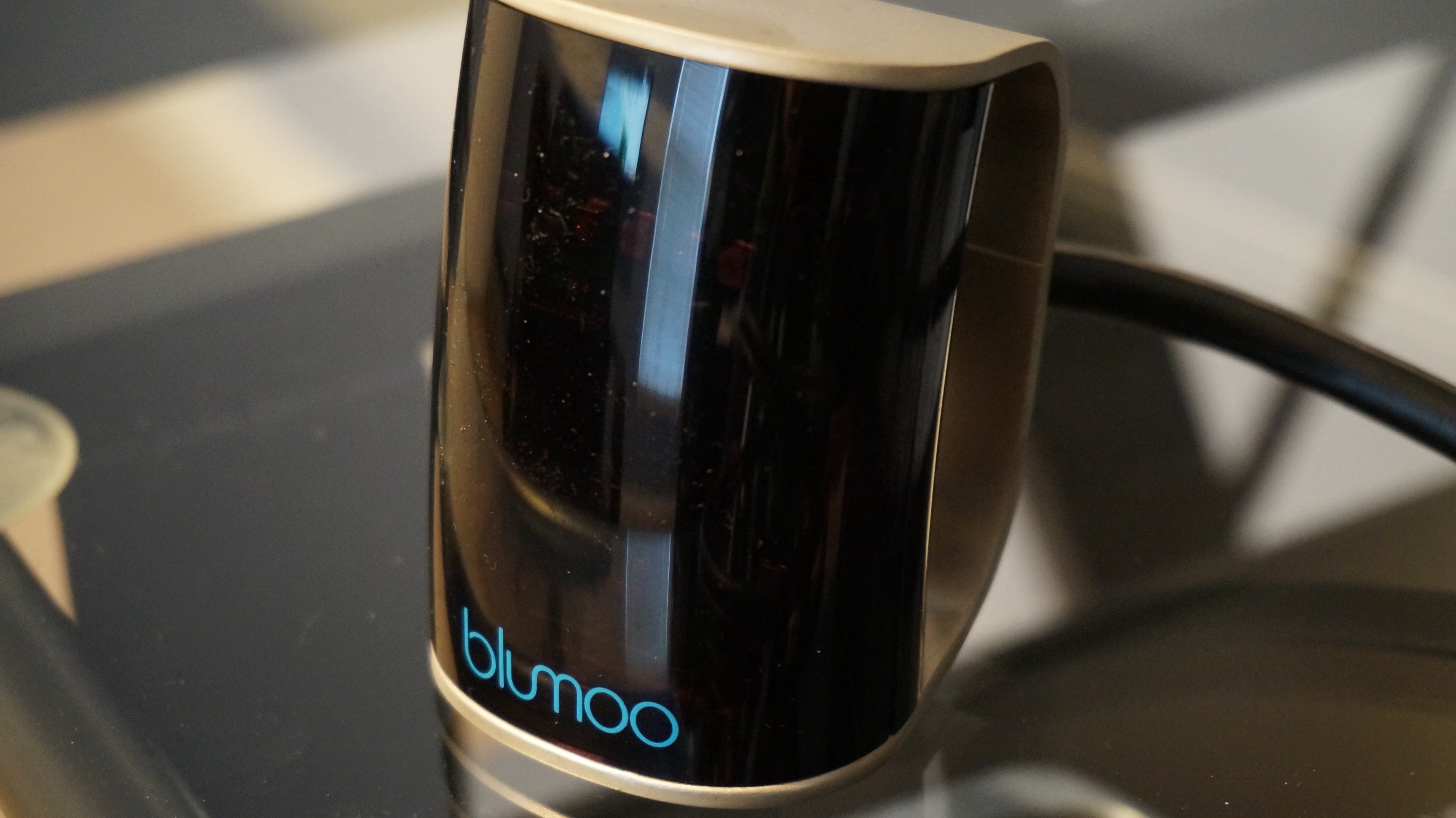 It took maybe 2–5 minutes to get three of my my major electronics working seamlessly with blumoo. Once you have it powered and connected, and have downloaded the app, a wizard walks you through the process of configuring your cable TV provider, a zip code, and your first device. In my case, I was able to add the remote functions for TV, Blu-ray, and even my old JVC stereo receiver. The free Blumoo app has a control code database of some 200,000 electronics products that cover the gamut of entertainment devices from wireless speakers and CD players to TVs and DVRs. When adding a device, you can usually choose a specific model control code or try a universal code.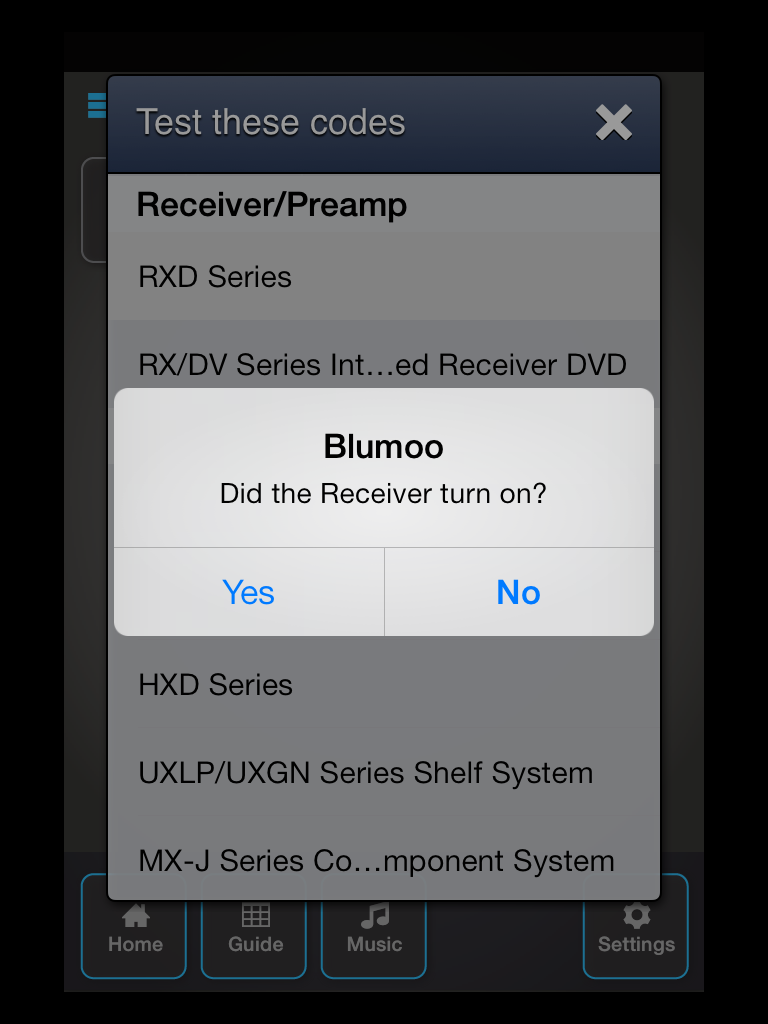 I could not get my small Sony kitchen CD player (which was not in the database) to work with Blumoo, but it may have just been barely out of range of the device. If you can't locate a suitable device profile, you can email Blumoo support (from the app), and they say they will add it. It would be better if the blumoo had a "learning" mode that allows you to point any remote at it.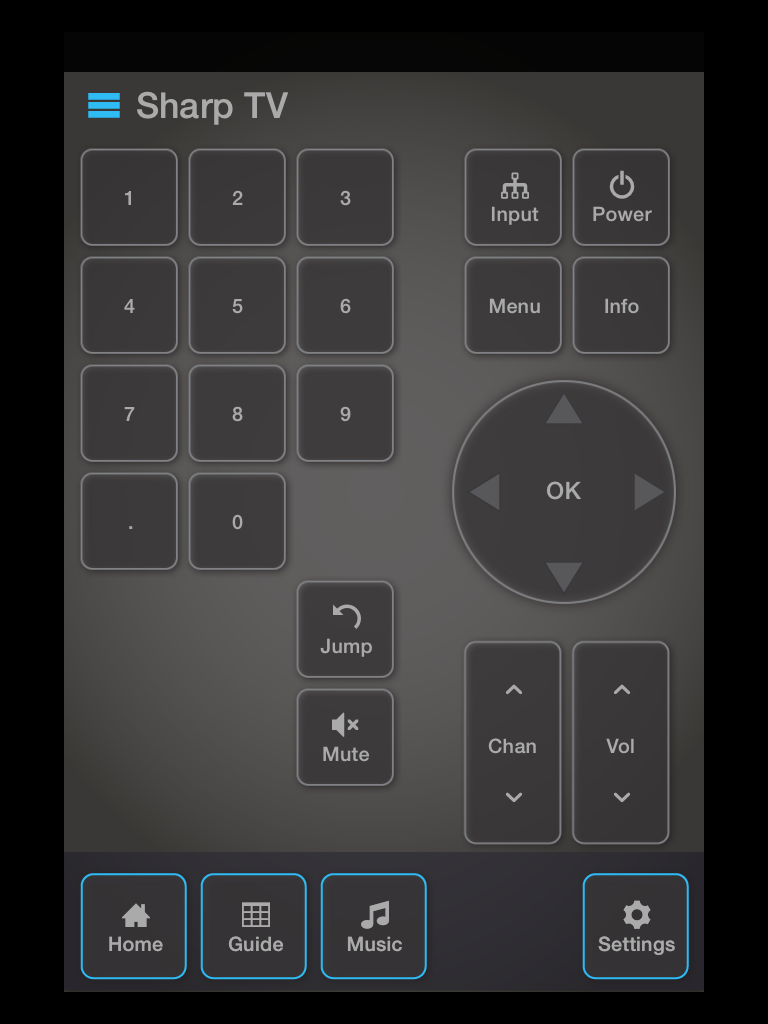 Once I added the major electronics, it was also a cinch to create custom remote functions and macros. For example I created a custom remote panel that has only shutdown functions for all three devices, and a command that not only powers on my BR player, but also opens the tray. A cool enhancement would be to initiate remote commands via Siri.
In addition to controlling your entertainment devices, Blumoo offers it's own Bluetooth streaming capability via iTunes. The app simply calls up iTunes, and if you have your iPhone paired with the Blumoo, you can stream output through the provided 3.5mm jack/cable to your stereo receiver. You have to go into your iPhone/iPad settings separately and pair with the Blumoo to enable this. It would be helpful if a setup wizard in the blumoo app prompted you to do this when you try to stream.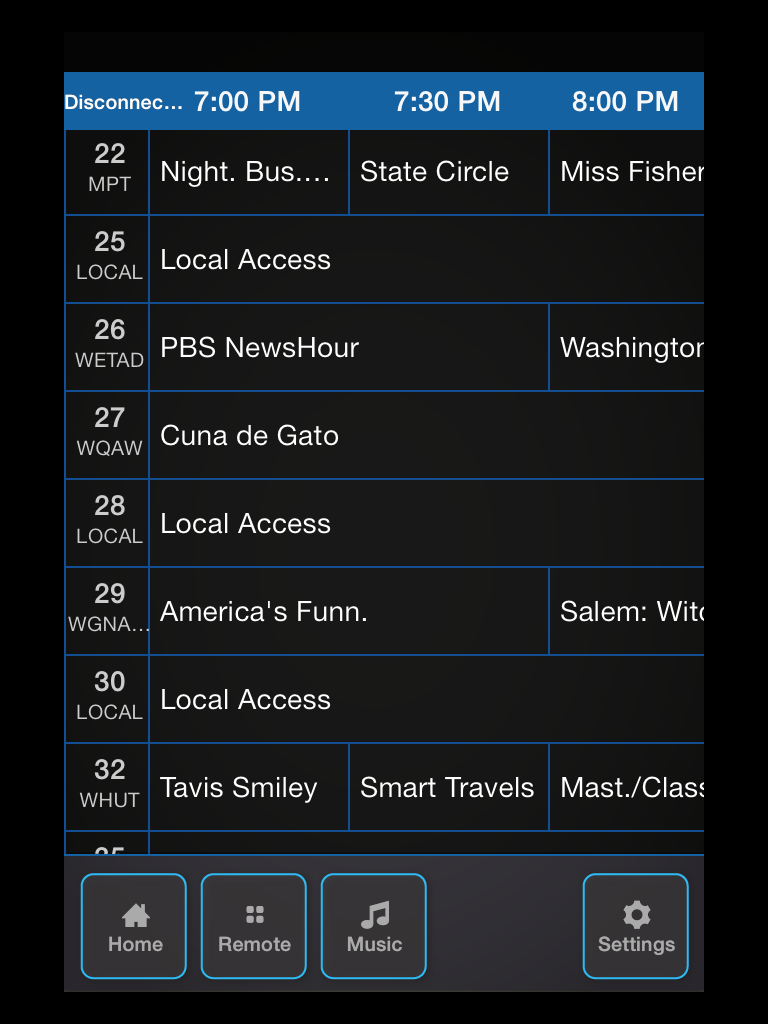 Blumoo provides a channel guide function for your local cable provider (assuming you entered your zip code in the startup wizard). You can browse selections and drill down into specific programming information for each show. There is a play function, which if you have  configured blumoo properly with your Set-Top-Box, will switch to the appropriate channel upon selection. You can also use the app to set reminders to notify you of favorite show times. There is no in-app help included, and the web-site has only a simple FAQ. Support was helpful in locating a suitable cable STB device (which wasn't called out by provider in the app).
The Verdict
Though Blumoo is a worthy appcessory, and it's function and features work well and provide a valuable service, the app could use a bit of polish in a few areas. But overall it has the right mix of simplicity and helpful options to add significant value. You could buy a simple universal remote for around 10 bucks of course, but Blumoo gives you the advanced wizardry and control worthy of an iPhone. 
Pros
Easy to use and works well
Rich feature set
Cons
No I/R code learning mode and limited help