By Nate Adcock on Tue, 05/03/2011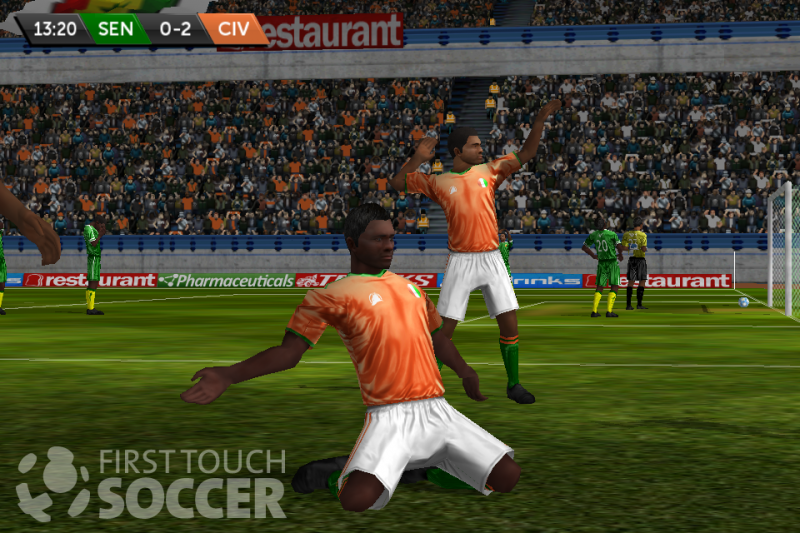 All you fútbol fans get ready for a slamming 3D soccer experience! FTS will be kicked into the App Store tomorrow. The game features realistic 3D graphics, 250 teams, head-to-head wireless play modes and much more. Search the App store for it May 4, 2011 (pricing/availability to be announced). Read on for press release excerpts... and more screen shots...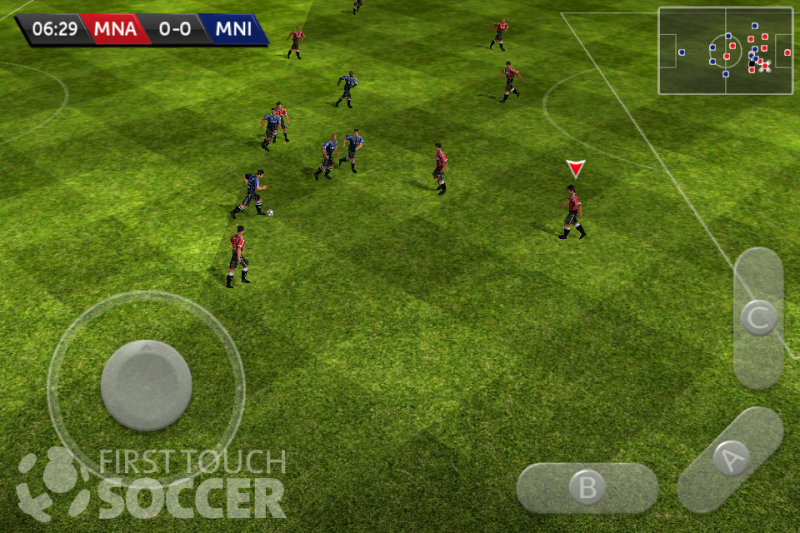 "OXFORD, ENGLAND —May 4, 2011— X2 Games, part of renowned portable developer Exient Games, today launched First Touch Soccer, the most comprehensive, realistic and addictive portable soccer game ever released. With intuitive controls, retina graphics (iPhone 4, iPod Touch 3rd Generation only), YouTube goal uploads and Wi-Fi/Bluetooth multiplayer.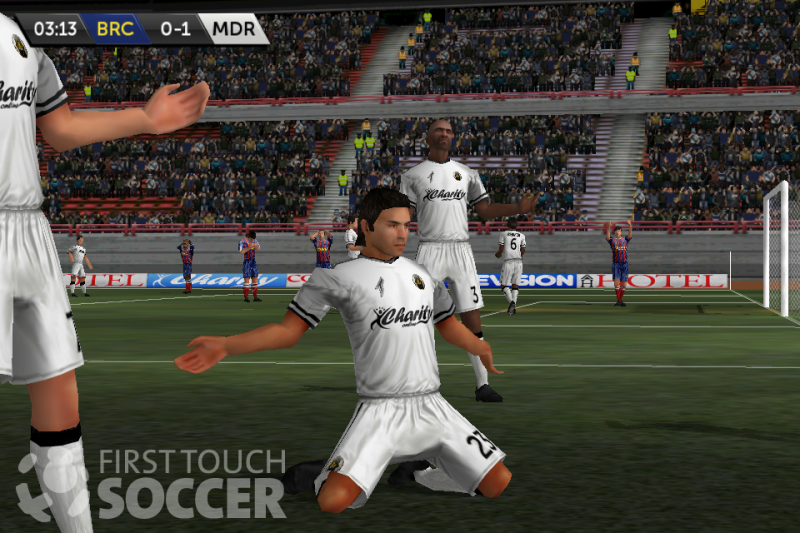 Players can star as one of 250 club teams, create their own dream team and play in 30 different competitions. They can even take yourself to soccer stardom in Star Player mode. First Touch Soccer uses a console-esque floating 360-degree analog stick – X2 Games' proprietary "Freedom Control" mechanics to precisely place the ball in the back of the net or at another player's feet. The new and improved Dream Team mode also lets players build a squad from the greatest names of the past and the present, design their own kit and take on other teams.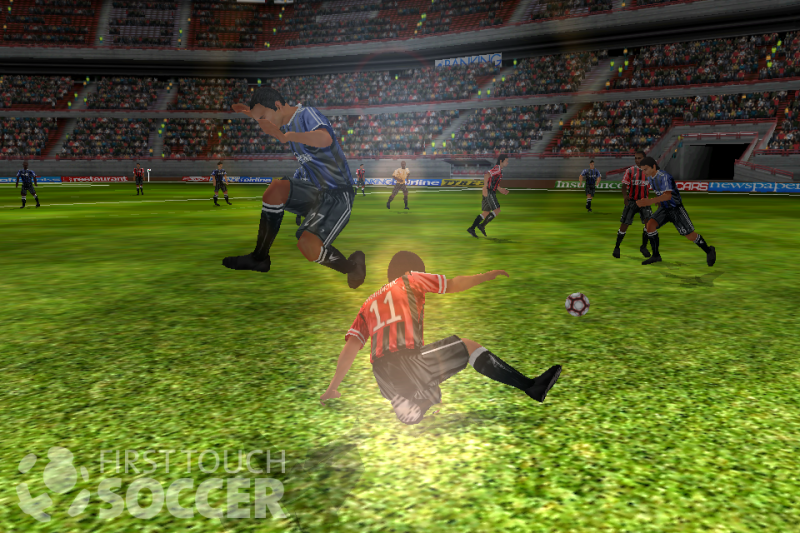 Players can compete against their friends via local Bluetooth and Wi-Fi, or players anywhere in the world via online multiplayer (GameCenter devices only) The best goals can be uploaded to YouTube for bragging rights...
Check out the YT video below...