By Nate Adcock on Tue, 12/28/2010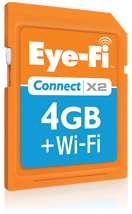 This year, I received a new Canon PowerShot SD1400 IS camera, which has a better zoom and focus for close-up gadget shots than my current camera. I was also able to test out the Eye-Fi Connect X2 SDHC wireless storage card. My old HP was not compatible with it, but the SD1400 works great. If you are looking for a way to share pix on-line from your existing P&S camera (or even from your iPhone), then read on...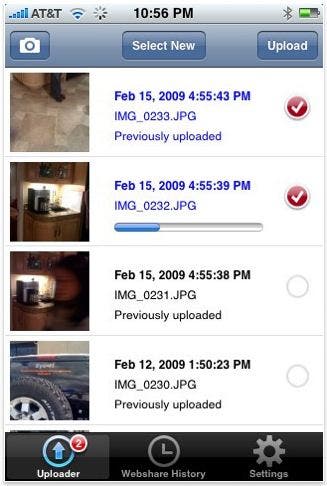 iPhone App...
The Eye-Fi Connect X2 is a 4GB SDHC (Secure Digital High Capacity) that also features a wireless transmitter. The card stores your photos (like any typical storage medium), but can also transfer them wirelessly to your computer and on-line sharing/blogging sites. The Eye-Fi Connect is the entry-level model, so if you also want geo-tagging and location services, you might want to go check out the full collection here. Included with the card is an on-line picture sharing space (Eye-Fi View), which is enabled when you configure the card for the first time (holds the last 7 days only). 
Master your iPhone in one minute a day:
Sign up to iPhone Life's Tip of the Day Newsletter and we'll send you a tip each day to save time and get the most out of your iPhone or iPad.
All users can also download the free iPhone app (see above), which will let you wirelessly transfer photos from your iPhone as well--I did not test this, though. Eye-Fi cards are compatible with many cameras (see this), and should sync with Windows computers running XP (SP3) or a Mac computer with OSX (10.5/10.6). I tested it with my HP netbook running WIndows XP...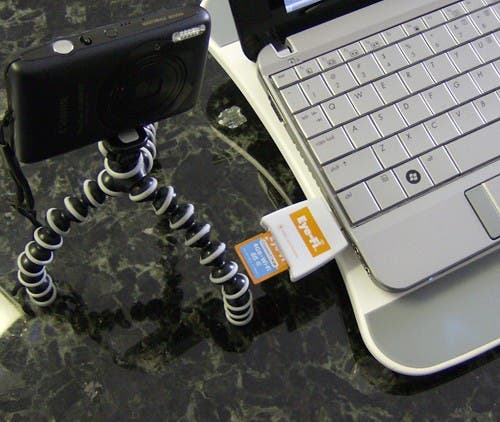 To set up the Eye-fi takes a few minutes, and it's a good idea to have your wireless access point prepped and information ready ahead of time (access point SSID, encryption passkey, etc.). You can set up multiple APs (up to 32), so that you can transfer files even when away from home. To configure the card, you need to insert it in the included reader, and install the Eye-Fi software on your PC or Mac. You can get the MAC address of the card by selecting the Eye-Fi tray icon when the card is docked in the reader, and the reader connected to your computer (might need this if you use MAC authentication).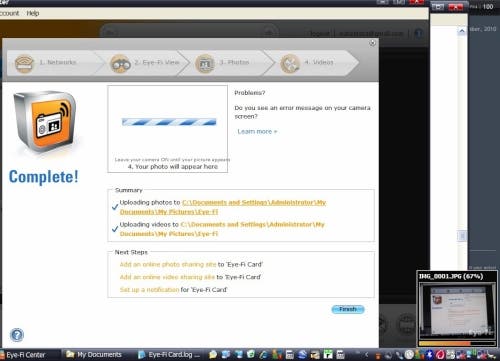 A setup wizard takes you through the proces, and a good sign of success is the little thumbnail image showing in the corner of your desktop indicating pix are being pushed to you from your camera (obviously after inserting the card back in the camera and taking some shots...see below).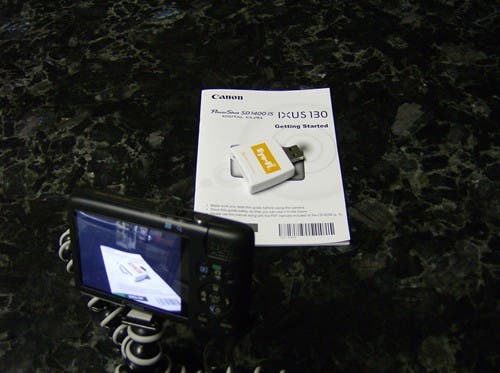 Remove the card and insert back into your camera, and you are ready to go!!
The Eye-Fi software has several configuration options that are handy. If all you wanted to do was to transfer all images to your computer, the default options will handle that, but there are a lot of useful tweaks. You can select to have only specific files moved on-line or to your computer. Social media sites like Flickr, Facebook, and Evernote are supported, and movie sites like YouTube as well.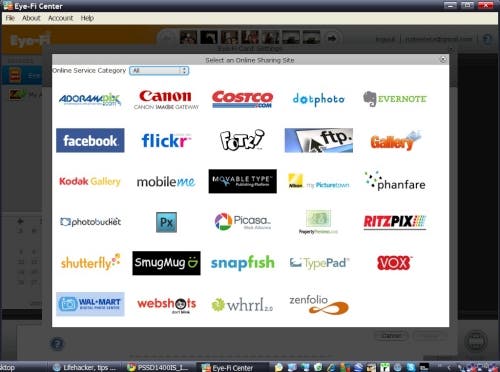 Eye-Fi supports a bevy of sharing options...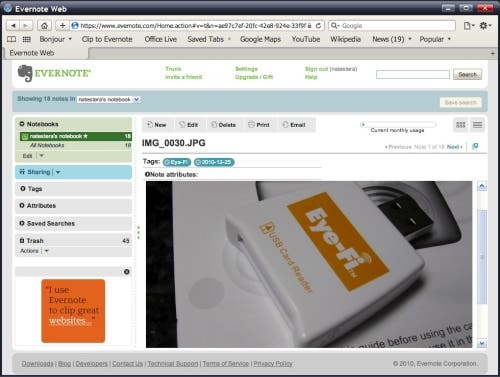 I was able to easily send selected photos wirelessly to my computer and Evernote simultaneously. To use the more selective transfer mode required the extra step of going into my camera's view mode and turning on the "protect" option for only the photos I wanted transfered. This is an important option to consider if you have some photos that you would, ahem, rather not share with others...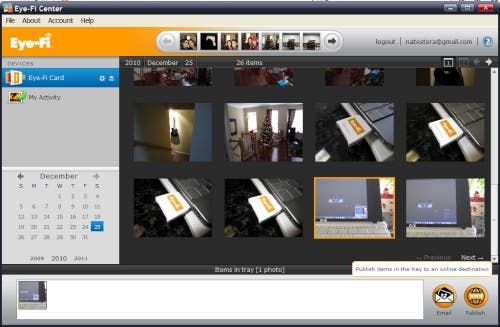 You can also send your pix via e-mail (in the main app), or manually publish them to a web site. The app gives you thumbnail views of your pix and automatically organizes pictures by date. I was not able to test the geo-location aspects that are offered in the higher-end cards, but these features open up a lot of options for tagging your pictures as well. The Eye-Fi View site also allows you to download pix, and share them to your configured web-services from any computer.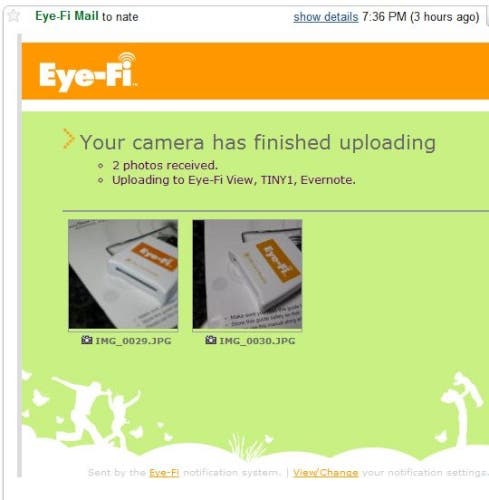 A more slightly-annoying config option is available if you, say, want to be notified by e-mail of picture transfers. The card can also be set to "clean" out pictures based on a provision option, which will free up space automatically when the capacity reaches more than a certain level.
When images are uploaded, your computer pops a little thumbnail view alert from the system tray...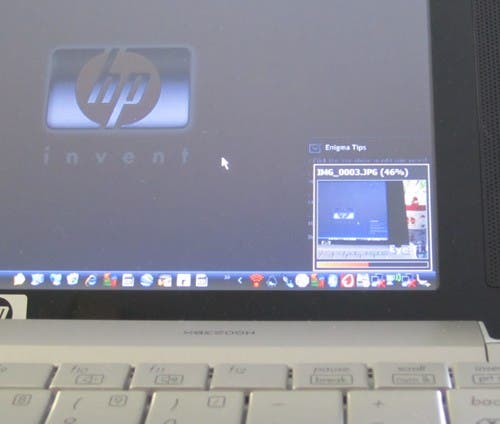 The Verdict: 
The Eye-Fi Connect X2 is probably one of the coolest gadgets I have come across in a while, and it's not even remotely new. If you blog or spend as much time as I do futzing with gadget pix, and transferring them around, you will want to get a card like this. If you want an easy way to get your holiday and family photos on-line, this is a perfect way to do that too, as you get a handy free service with every card. Eye-fi offers Wi-Fi enabled cards with both 4G and 8G capacity, different options and prices ranging from around 50 bucks up to 150. I am ashamed it took me this long to find this solution, honestly. You can grab an Eye-Fi card at the web site
here..
.
Want more great gift ideas?... See my recent article in the iPhoneLife Buyers Guide here! Don't forget to stay tuned to our blogs for more great reviews, tips, and product news. While you are at it, you might want to sign up for a subscription of our print edition.