By Nate Adcock on Tue, 01/10/2012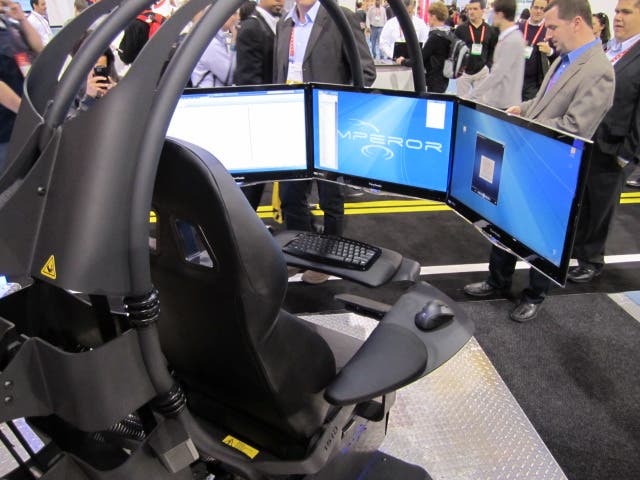 Ok, this is just cool as heck, so I had to post up on it (not really iPhone related). In my opinion, it's the first step in the process that results in us finally being enslaved into the Matrix. It may look like a spacechip command console or even a game accessory (which would be a bit cooler), but I assure you it is neither. Welcome to the cubicle of tomorrow, and wow do I want one (or maybe I don't)!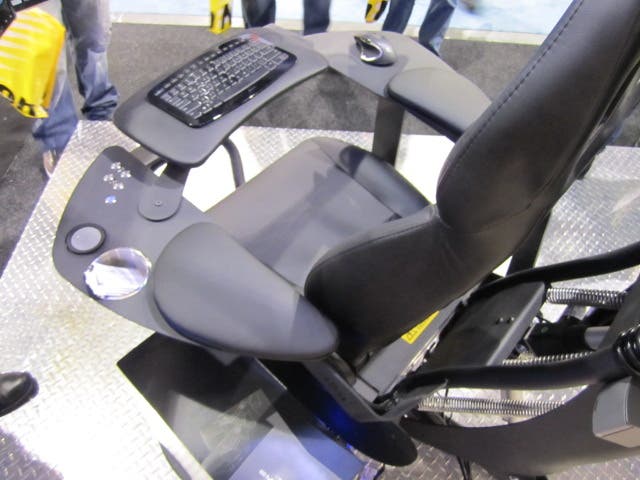 I really couldn't tell if these "chairs" at Steel Space were even something for sale, or more just a part of the concept, but they were awesome (The vendor for the workspace chairs is actually a company called Emperor). You could fully control the tilt of the whole contraption, though it would have been really awesome to have it on a gimbal and allow it to rotate and roll, etc. There were some command buttons for volume built-in to the chair's armrest, but other than that it was really little more than a high-tech computer chair (though one with internal lights and awesome sound). The demo guy there said they were going for a functional workspace that also provided added comfort. Still pretty darn cool...Waiting for YouTube to upload and will add a brief video below...