By Nate Adcock on Wed, 01/11/2012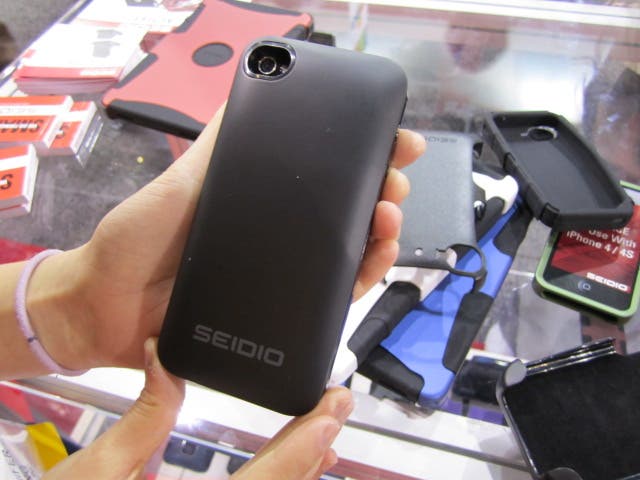 A vendor in the case realm with prototypes at the show, Seidio. iPhone and iPad case products they currently have are mostly familiar (I have one of the iPad models, which believe we have reviewed). Anyhoo, they whipped out a pretty attractive battery case for iPhone 4 potentially to be called the Convert Plus, with a 3-layer construction. The typical composite materials it seemed, but the battery is 1700mAh, light as a feather, and also removeable....interesting, my dear Watson!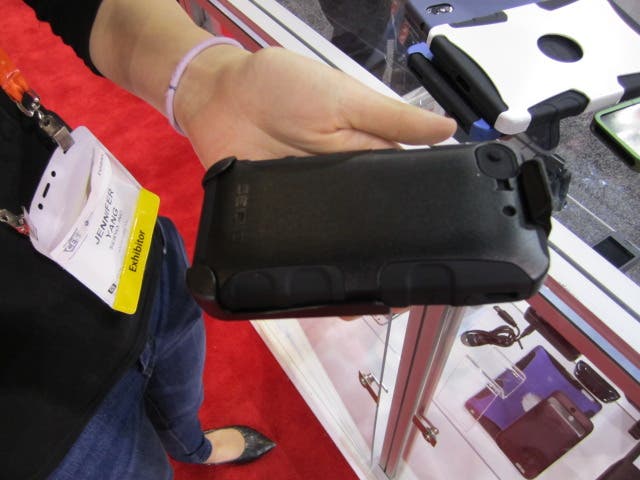 The outer clip/cover makes it a little bulky, but the design is sort of like their line of iPad case/stands in overall look. I suggested they drop the 3-piece deal, and stay with the battery case by itself. Too cumbersome to get to the phone when required. Instead, they plan on marketing the outer shell layers as an accessory, which might work.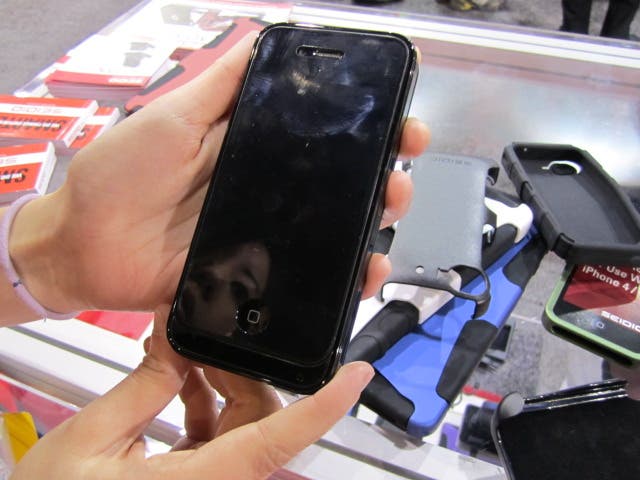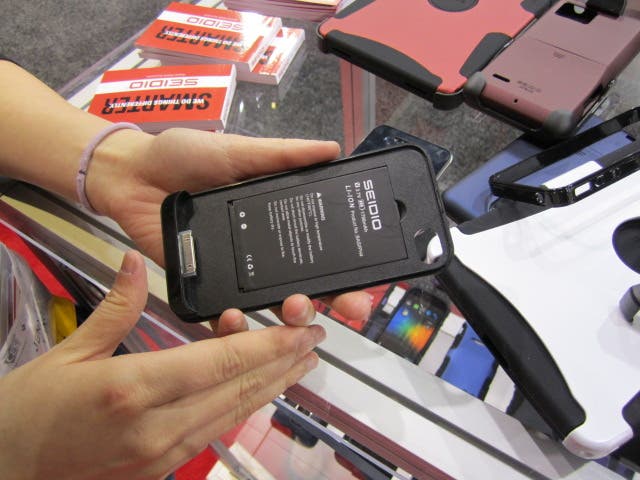 Another prototype was a pretty simple iPhone 2-piece plastic case with a handy pop-out stand (much like the HTC line of superphones have)...
Check out more Seidio accessory products at their web-site here...