By Nate Adcock on Fri, 01/10/2014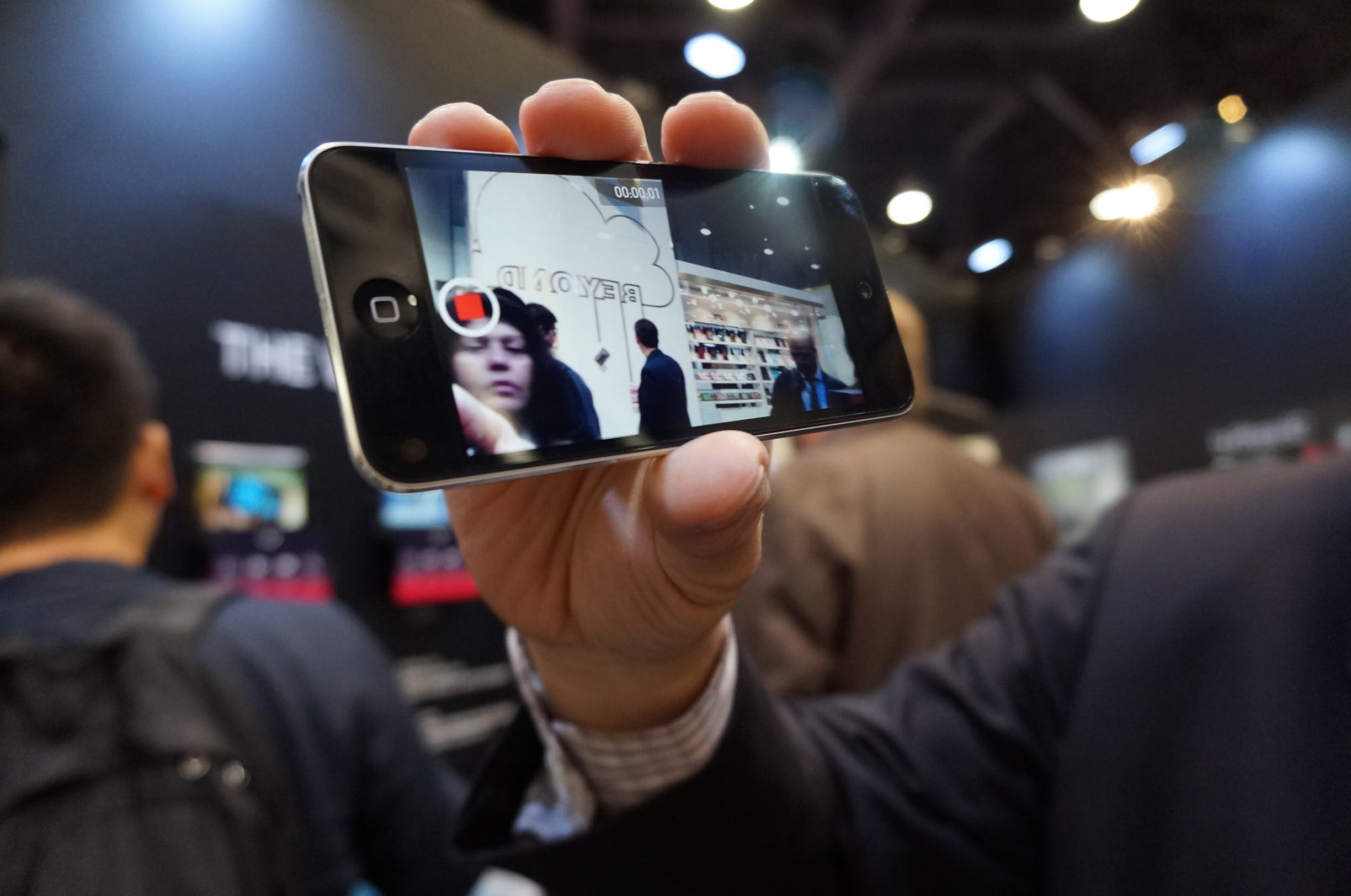 Is there an app for that? If I hear those words spoken again in the next month, I might punch someone. My ire is due to the fact that it was me asking it over and over at CES this year, because, well, there is an app for everything. Literally. I mean, trees have their own apps now. Apps to keep tabs on their leaf count, and what that little pine tree down the street is doing later... I kid, but an app for a screen protector would seem frivolous certainly, but in this case, it is actually face-meltingly awesome! The apps in question are the free EyeFly3DVid and EyeFly3DImg, and they go with the Eyefly3D ($26.95) screen protector that will turn your iPhone (and soon iPad) screen into glasses-free 3D. I do not lie when I say this time that there is an... I just can't say it!
Master your iPhone in one minute a day:
Sign up to iPhone Life's Tip of the Day Newsletter and we'll send you a tip each day to save time and get the most out of your iPhone or iPad.
First you have to install the screen protector, which means removing your old one if you already have one, and then installing the EyeFly3D properly. The effect is a bit headache inducing in my case, but 3D in general does that to me. I watched Gravity in 3D and had a headache for two hours (which was worth it). Because you can't really experience 3D unless you are watching in 3D, the images I could post won't really help much—this is not "stuff-pops-out-and-makes-you-jerk" 3D, but it is 3D nonetheless. Maybe not  face-melting like I said before, but still pretty awesome. The way it works is that there are some 2 million (give or take) microscopic lenses embedded in the protective film. And with the two accompanying apps, you can view your own pix and videos (and YouTube content) in stunning 3D (or at least a 3D-like facsimile). Available now for iPhone, and coming soon for iPad for $59.99.