By Nate Adcock on Wed, 07/02/2014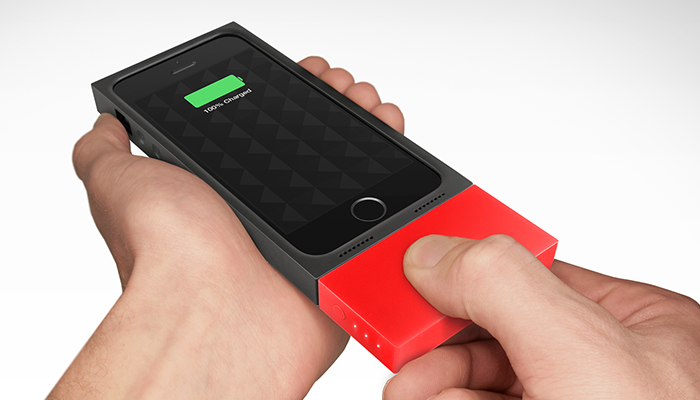 Batteries and chargers—Smartphones and tablets are hungry for them. But if you do a search online, and good luck choosing a battery or charger that is not at least sometimes annoying. They will either be too heavy or too bulky, the power will drain too quickly, etc. But now the AUGMENT (case $24.95/charge $39.95) an add-on case and charging solution made for the latest iPhone models aims to change the status quo. The AUGMENT is a power pack that can cleverly ride around on the bottom of an attractive cover or fit into a pocket.
Master your iPhone in one minute a day:
Sign up to iPhone Life's Tip of the Day Newsletter and we'll send you a tip each day to save time and get the most out of your iPhone or iPad.
AUGMENT is a case and battery combo that straddles the line between being an add-on charge and a seriously snappy-looking case accessory. The products sell separately, and both stand well on their own; but when you bring them together, a unique synergy is realized I have not found in other case-power combo designs! The charge makes my iPhone (or even my iPad Mini) look good while pushing the milliamps. It looks so good, and is so unobtrusive I grudgingly yanked it off to test with the iPhone.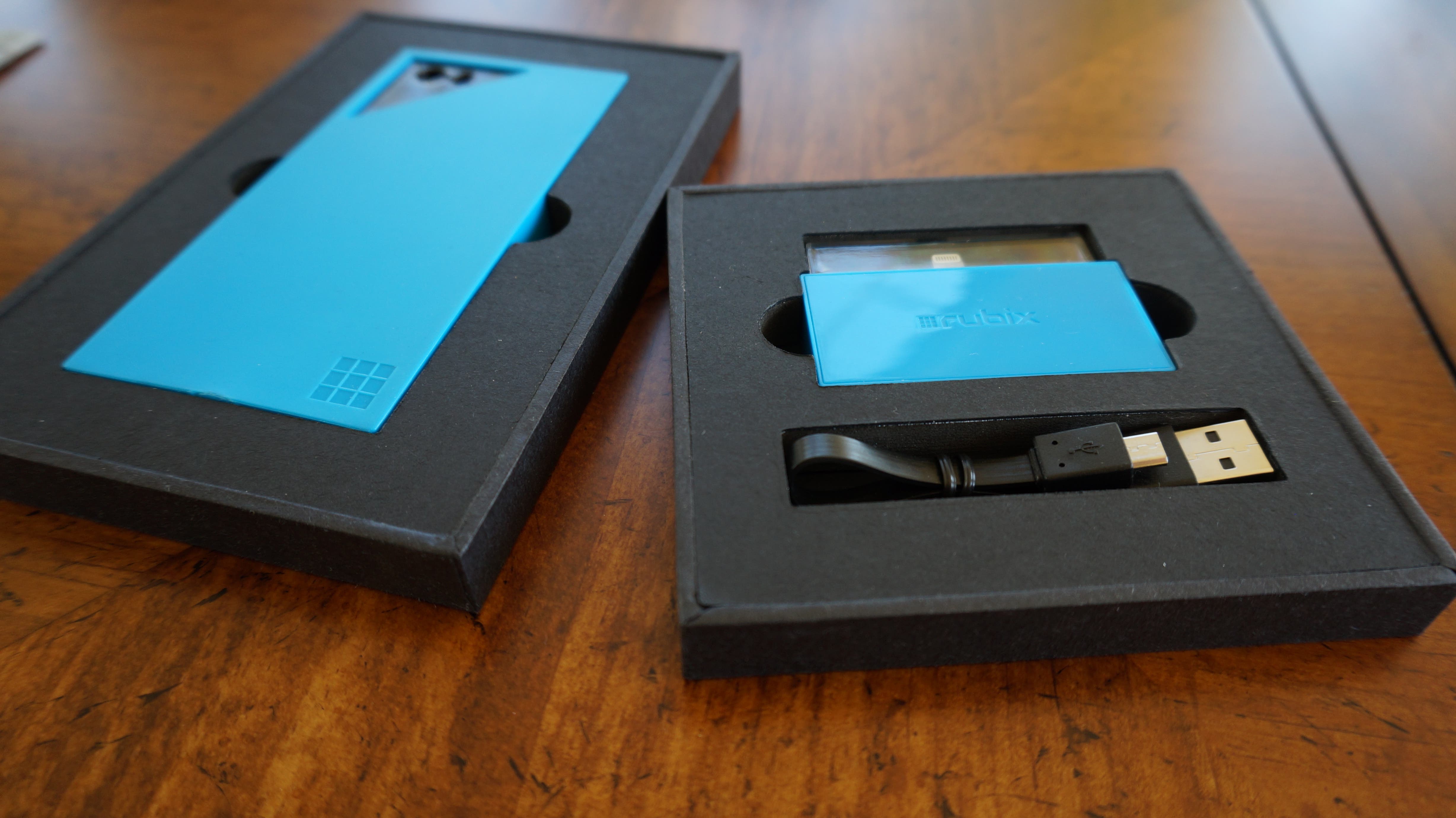 The case material is a remarkably flexible yet strong molding of TPU and Polycarbonate. Having run the case gauntlet at past trade shows like CES, I thought I had seen nearly every case design using these materials. The AUGMENT sample I was sent has a firm back and edge molding that is also interestingly flexible. Though I didn't shock test the case, I felt comfortable that it would have no trouble protecting against moderate drops that might otherwise break your phone. The front lip and sides provide decent edge and face protection as well.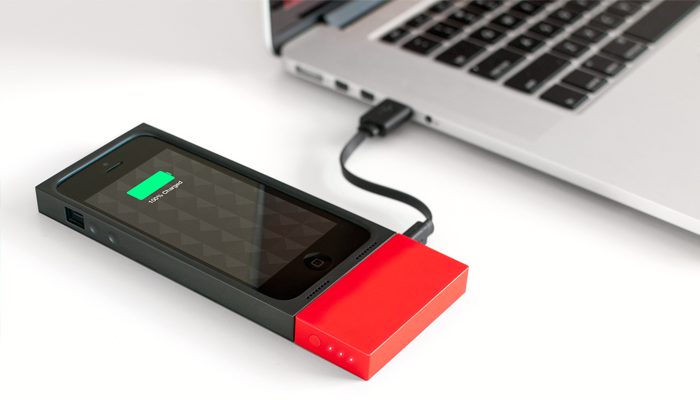 All required ports on your iPhone are exposed, so the AUGMENT should not get in the way of a dock (which looks to be coming soon). Inset soft buttons on one side provide volume control via small nibs on the inside of the case. Colors are mix and match too, which allows for a bit of styling by swapping out case/battery hues (three main colors are available).
The interlocking design of case and power pack allows the two to fit together like a glove, and frankly you can hardly tell it's there, though it does add a little over an inch to the bottom of your iPhone. At less than a half inch thick, you can simply unplug it and slide it easily into a pocket or purse as needed. I'm not saying you would want to walk around with it permanently connected; the extra length might make landscape gaming or thumb typing cumbersome, for example.
The Verdict
Cases and battery packs are thick as leaves on a tree in high summer, with more coming every day. I've seen many come and go, but I predict the AUGMENT will have staying power. The charge provides a verified 60 percent boost over similar add-on power packs, and will be available for the iPhone 6. The pre-order unit iss solid, attractive, and also available for pre-order. The company expects to ship in August 2014. Check the links above for full details on this innovative case/power combo.