By Nate Adcock on Thu, 01/13/2011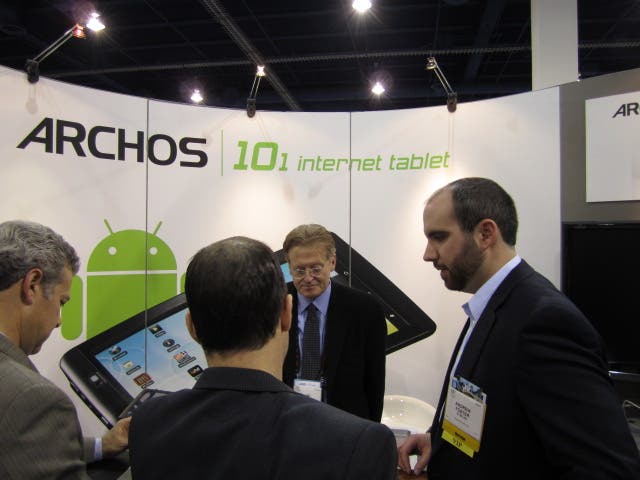 Archos was probably the smallest, most swamped booth I saw at the show. The booth rep looked to be burned out, so I didn't even bother him. Just started taking pix and trying stuff out myself, grabbed a press kit and took off. The truth is, I have always had a positive view of most Archos gear. The A/V devices get high marks from reviewers.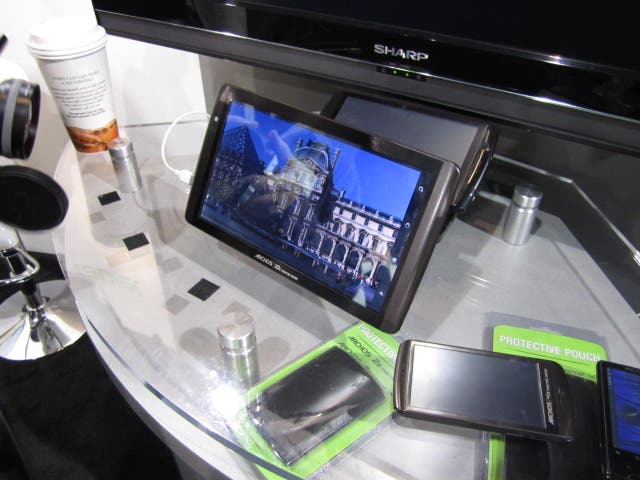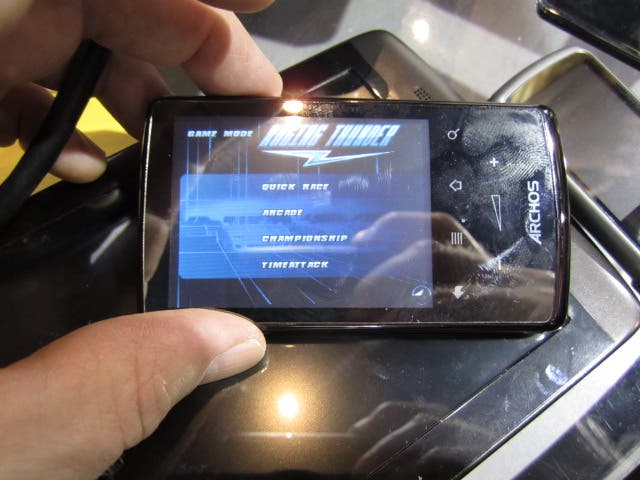 Master your iPhone in one minute a day:
Sign up to iPhone Life's Tip of the Day Newsletter and we'll send you a tip each day to save time and get the most out of your iPhone or iPad.
They had several PDA/tablet-like devices on display. The switch to Android is a smart one, in my opinion and will revitalize their products. In fact, they may slide easily into the role that Pocket PC devices once filled (now pretty much being hogged by the Apple iPod touch), and MS stupidly abandoned. The Internet Tablet device may do it as well or even better than the touch, in my opinion. Considering the prices, flexibility, and options, probably better.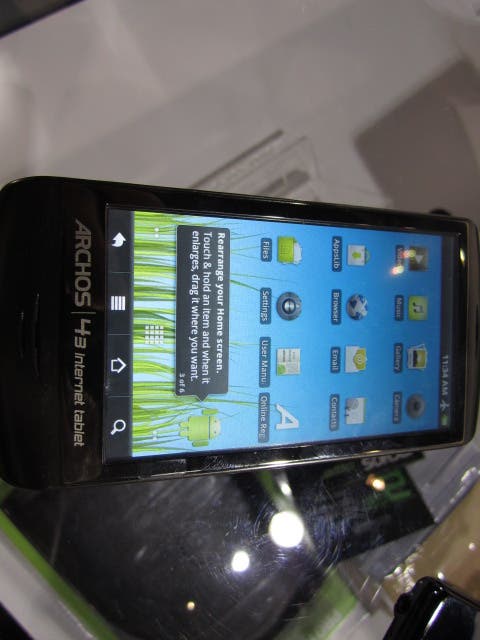 The Internet Tablet line nomenclature is pretty simple: A## (as in A28), which is short for the screen size. In this case the 2.8 inch screen of the smaller device. This goes right up to 10.1 inches (A101) and as the size increases, so do the available features (Webcam, Bluetooth, SD storage, HDMI output, etc.)
With a snappy Android OS (and 1Ghz ARM CPU), most of their "Internet Tablet" labeled devices ran very well during my brief tests. None were "Internet-connected" there at the show however, so I had to limit my testing to opening a few apps, and playing a game or 2. All-in-all, Android ran well, and while it still isn't my fav, it certainly shines in many aspects. It's not as intuitive as Apple's iOS, but it is gaining some ground. I was able to play a 3-D racing game (not very well), while shooting video (see below). Nothing earth-shattering, but it was all that was loaded on the palm-sized unit worth trying--and at QVGA quality on the A28.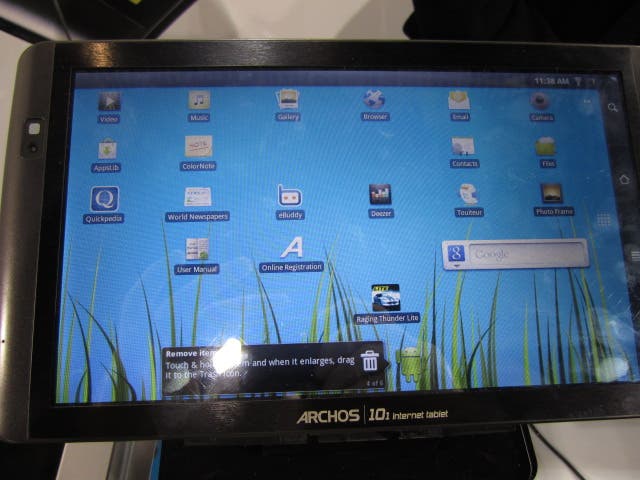 The 101 is a true iPad contender in terms of size and screen resolution. A few other IT models in the Dell Streak size range (see my initial look here), and sporting high-res multi-touch screens as well. All are Wi-Fi capable (802.11b/g/n), but none with 3G/4G or other cell carrier radio/services, so pretty much confined to using hot-spots or a home/work wireless networks. To learn more about Archos products, check out their site here.