Due to other reviews and the mad holiday and CES email avalanche, I totally missed the press release on this new Sunside game (recently also "greenlit" on Steam Greenlight) called Abducted, which is a space horror RPG that uses the Radiance game engine. The first episode (of several to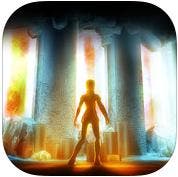 come) was actually released for iOS back on December 19, 2013, and the game in the US app store has been discounted to $2.99 for a limited time.
I admit to not having played it yet, but wanted to at least get the word out that it is now available, as we have mentioned it in previous posts. This immersive RPG looks amazing based on the included trailer, but so far only managing average ratings. Check out the trailer or the iTunes link above for more information. Hope to get time to check it out for a review soon... maybe before the real CES madness starts!