By Nate Adcock updated on 06/19/2011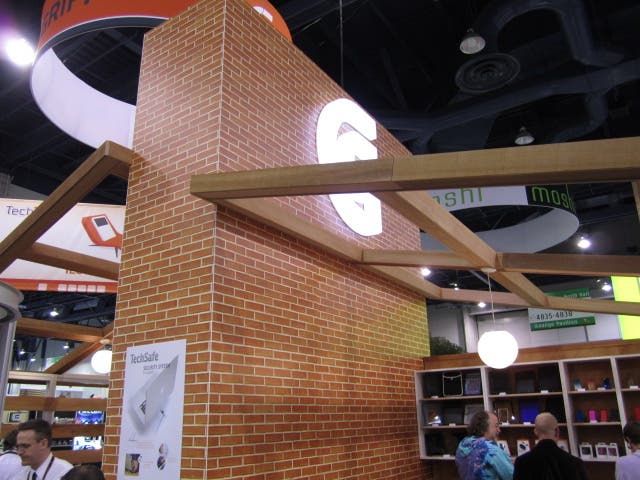 Phyllis already posted up on the Griffin Crayola product that is wowing people at CES, but we swung back around to get more coverage of a few of the other goodies they have brough out for CES. The first is a Bluetooth remote gadget for your entertainment center, the second an iPad-connected stomp box that works with the iShred amp app (and your electric guitar), and the last a very cool car diagnosti\c device to troubleshoot engine codes and check your gas mileage efficiency.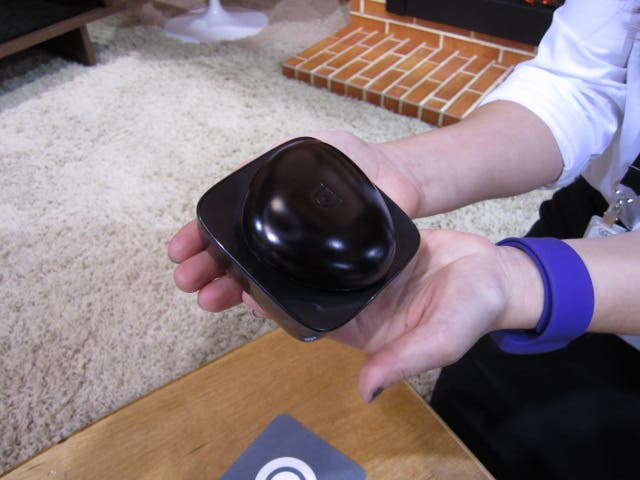 The Beacon is a universal remote transmitter that when teamed up with the free iPad app, give you total control over your entertainment center components. The device looks like abstract living room decor: a polished river stone on a platform maybe... Actually it has an IR transmitter hidden within.
Master your iPhone in one minute a day:
Sign up to iPhone Life's Tip of the Day Newsletter and we'll send you a tip each day to save time and get the most out of your iPhone or iPad.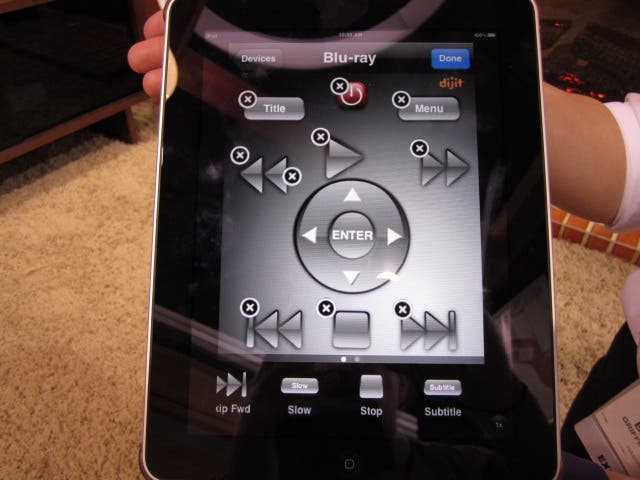 The free Dijit universal remote app has the look and feel of most remote controls, but the customization and configuration simplicity is remarkable. Paired together, you can easily command any part of your entertainment center with this setup, and throw away the multiple remotes. Once you Bluetooth pair it with the Beacon, it's a a few taps to add components to your device profiles.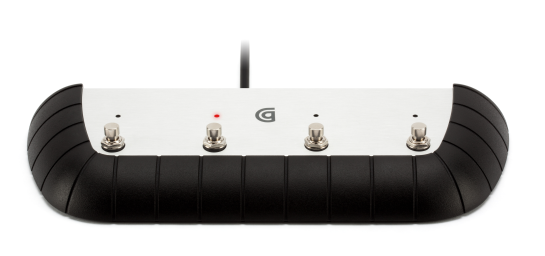 I got to play the guitar (trying to show off again), as Griffin had a nice little studio-like setup to showcase their StompBox pedal controller, which consisted of an iPad, a PA/guitar, and their GuitarConnect cable (which we have previously reviewed in our blogs), and the Griffin iPad Mic stand. The StompBox is a floor pedal rig with four stomp-friendly buttons. The GuitarConnect and Mic Stand are sold separately.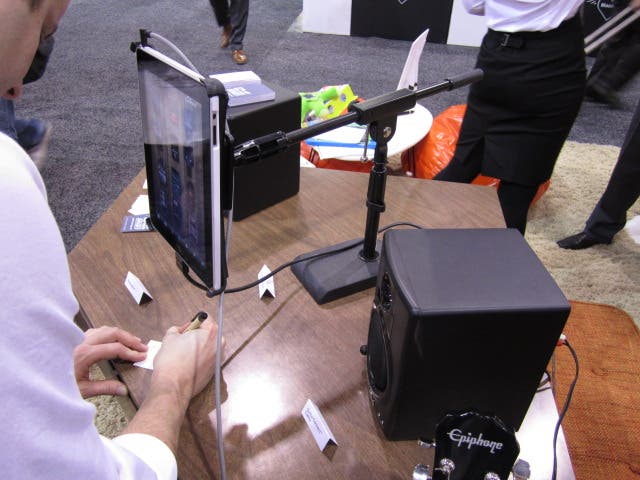 Basically, you can control and switch between in-app banks and effects presets using one of 4 pedal buttons on the StompBox, instead of tapping on the screen to use the iShred LIVE app to do it. They had a WAH pedal setup there as well, but it didn't seem to be doing much. The pedal presets didn't seem to do much either when I used them, but the rep was able to get a better response, as he knew how they were configured (I shoulda stuck to writing this time)...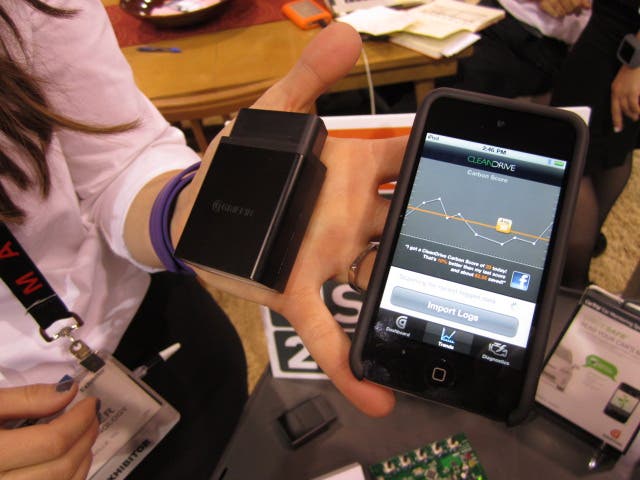 Finally, the Griffin PR rep also demonstrated a new car monitoring gadget called the CarTrip. The device plugs into your vehicles' OBD-II diagnostic port (most cars after year 1996 should have them). You can monitor your gas mileage usage in a graph, and as indicated by what appeared to be a sort of growing plant in the iPhone/iPod app.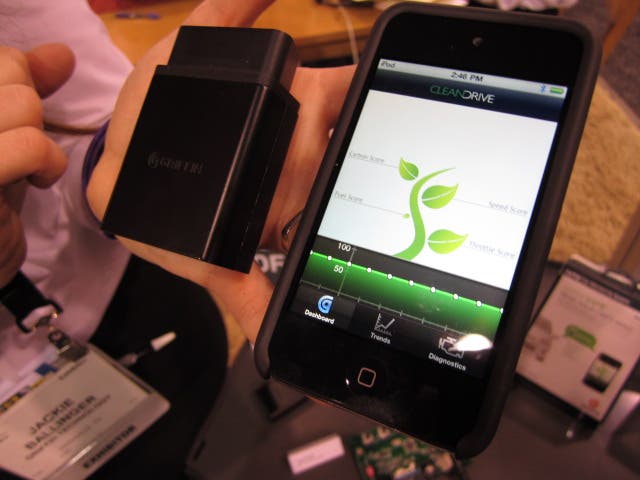 The better your mileage, the more the plant grew, and the worse, the more it was depleted. It wil also read and interpret engine codes. The device works by pairing up via Bluetooth to your iPhone, etc. The products listed here should all be available this spring sometime, and range from $70-$90 in price.
You can check out the latest Griffin gadgets at booth #4727... Or at their web-site here.