By Nate Adcock updated on 01/14/2011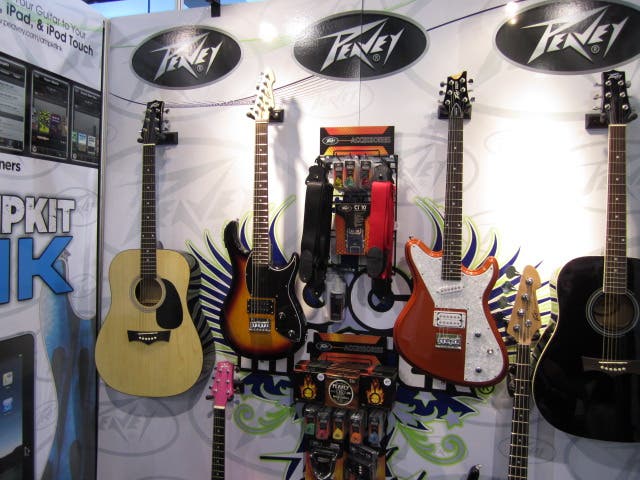 Peavey and iConnectivity were within throwing distance of our booth in North Hall (easiest hall to navigate). So if you are coming down to the show this weekend, are a musician interested in iPhone/iPod gear to make or create music, then you want to check them out. I'll break them down for you, but the videos at the end really do a better job than I can. I'll be getting gear from both of them for review in the near future (fingers crossed).
Master your iPhone in one minute a day:
Sign up to iPhone Life's Tip of the Day Newsletter and we'll send you a tip each day to save time and get the most out of your iPhone or iPad.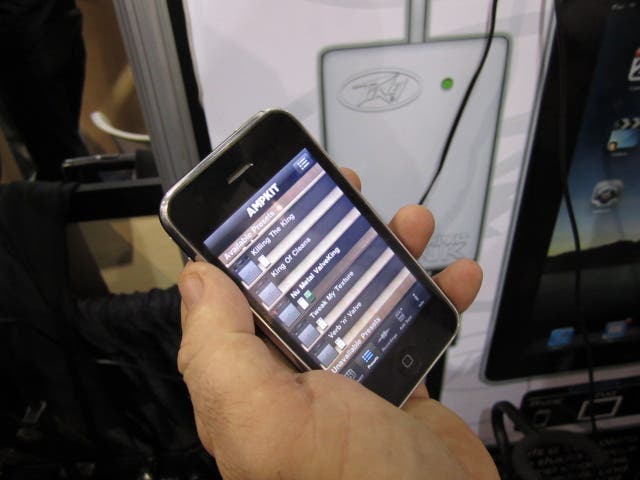 The Peavey guys have a product called Ampkit. It turns iPad, iPod touch or iPhone into a seriously effective miniature amp modeling, and recording space, complete with a tuner, metronome, backing tracks, and recording features as well. I wasn't able to make a video at the booth here (because I was playing), but the experience was pretty awesome. While I was wailing away on Voodoo Chile, the rep was filtering what I was playing, recording it, looping it back in high-fidelity and adding backing tracks to my playing. It makes playing and recording solo as simple as hitting a preset on the iPad.
iConnectivity has created the first professional hi-speed MIDI interface for Apple's iPad, iPod touch or iPhone. Called the iConnectMIDI, you can control MIDI-related devices through this interface, and it can do some pretty amazing things on either iPhone or iPad. They had a You Rock game guitar controller (which does play somewhat like a real guitar) connected via the iConnect into an iPhone while I was at the booth, and I was able to produce some relatively clean blues piano riffs through the setup, but enough about me. The iConnect demo dude was playing like 3 keyboards at once, overlaying beats and sounds and changing the pitch by flipping the iPhone around...very trippy!
My intention was to post up the videos while I was writing this, but...the hotel Wi-Fi is crawling...so no videos are likely to make it up tonight. I will try to post them up again later. Please do go check out both of these great music devices if you get down to the show. You can check out Peavy at booth 5811 right across the row from us at 5512. and the iConnectMIDI at 3922 (okay a little more than throwing distance, but in the same building at least).
UPDATED...Video Part 1...