By admin updated on 02/07/2013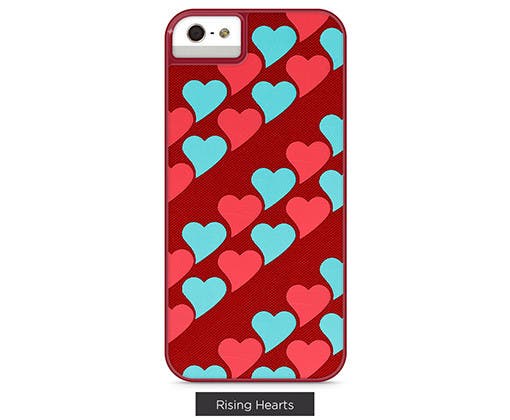 Never mind the cool design of this Dash Icon Case, what makes this case unique is its luxurious feel with an outer layer of textured 3D fabric. It's just really nice to hold in your hand.
Its layered design gives extra impact protection with a tough polycarbonate shell that will probably save it from a herd of stampeding elephants.
If I were you, I would grab one of these sweetheart cases and give it to my valentine. It will remind her of you every time she holds it. Nothing will say I love you more than a handful of hearts that she will see every time she uses her phone.
X-doria is an innovative case designer that has an attractive array of cases available for iPhones and iPads and other IOS products as well.
The suggested manufacturer's retail price is $29.95, which seems quite reasonable for this classy case. Check it out at www.e-doria.com.