By admin on Thu, 06/13/2013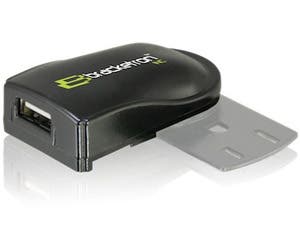 The Twist & Charge USB Charger ($17.95) is an innovative solution for making the best use of your power outlets. I imagine this must-have, nifty chargeris is particularly useful in public places like airports where everyone is trying to get charged up and there's only a couple of outlets available.
Here's how it works: a USB socket connects to a metal tab, which accommodates either a 2-prong or 3-prong male AC plug.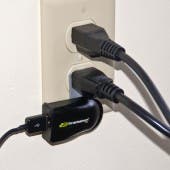 The socket swivels 270 degrees for convenient charging. Simple. Yes. Why didn't I think of that? I can tell you, I will always have one of these in my travel bag when I'm on the road.
Think of the friends you'll gain by making an extra charging port available. My only complaint is that it could just as easily have two USB ports. But I guess you could always plug a hub into it and make even more friends.