By admin on Wed, 07/17/2013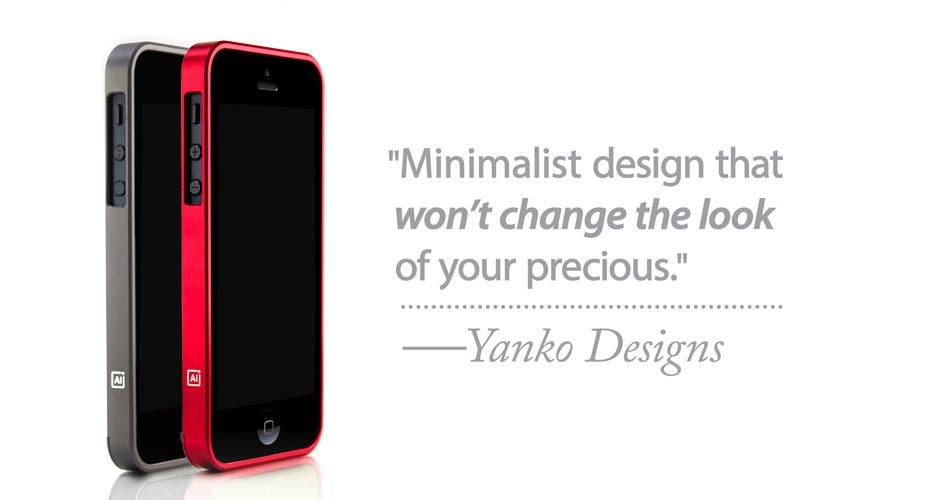 I must confess, I haven't been that impressed with the design of the iPhone 5 body. It's basically a rectangle with rounded corners. Then you put a bumper or a case on it, and it doesn't get any better—just bulkier, but at least you've got some protection.
Now, along comes a new product by designed by m, and you have a pretty stylish, very sleek bumper case made of Aerospace Aluminum that hardly adds any bulk to the iPhone's waistline. It's minimalist and adds a little class to your iPhone.
This case is available for both the iPhone 4/4s and iPhone 5. The Aerospace Bumper Case is a tad pricey at $79.99, but it will definitely improve the appearance of your iPhone. (Plus, I've seen them on eBay for less.) You have your choice of colors: red, slate black, blue, gun metal, and silver.
It comes with an anti-scratch, anti-fingerprint screen protector that gives UV protection and offers exceptional clarity.