By admin on Fri, 11/30/2012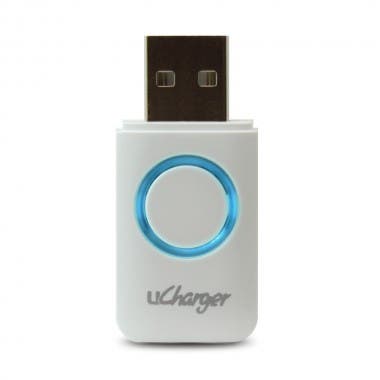 Have you ever been frustrated because it takes so long to charge your devices with a
USB cable? Well, now we have Satechi uCharger to solve the problem. This diminutive high speed charger will restore your devices in about half the time.
All you do is plug it into a USB source and then plug your charging cable into the other end and let it do its thing. Your device will be charged in no time.
It is not recommended, however, that you use it in a hub. Plug it directly into a computer or AC adapter.
On the front, there is a single button. This is used to signal charging modes, which include blue for all devices except Galaxy Tab, red for all devices except iPad, and LED off for data transfer only, no charging.
It measures a mere 1.75 x 0.74 x 0.4 inches. The input Voltage is DC 5V, output CD 5V, with an output current of 700mA-2100mA.
The list price is $15.99, but you can get them here for only $9.99: http://bit.ly/YzrGMU
You can have any color you like, as long as it's white.