By admin on Tue, 05/21/2013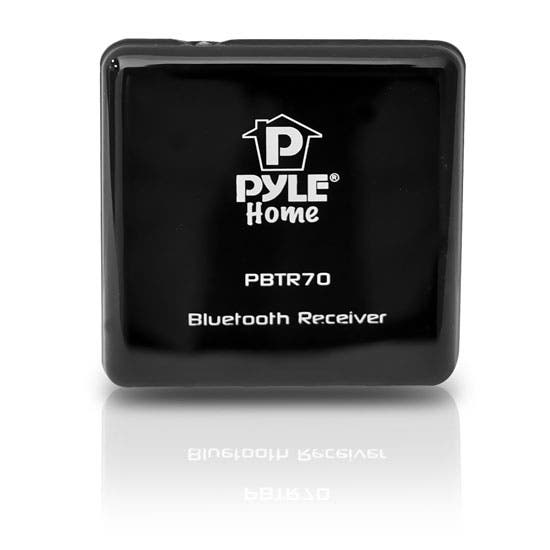 With Pyle's Home Bluetooth Receiver ($66.99), you can easily add Bluetooth wireless streaming capabilities to your speakers, docking station, or stereo system.
It works with almost any device to make it Bluetooth enabled, including the iPod, iPad, iPhone, Androids, Black berry, PCs, video game consoles, and more. It will extend the range of your Bluetooth connection to about 33 feet.
In addition to an Apple 30 pin connector, it has a 3.5 mm female Aux line input for direct audio input. It has a red/blue LED that flashes blue to confirm Bluetooth connection.
The unit measures only 2.15 x 2.15 x 0.45 inches, so it will not take up much space around your audio equipment.
The manufacturer's suggested retail price is $66.99. But you can grab one here for only $37.29. At that price, it is indeed a handy gadget to add to your electronic tool box.