By admin updated on 03/07/2013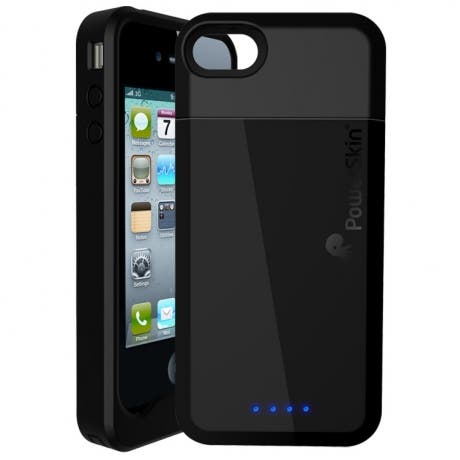 Forget about running out of power and your mobile device getting all banged up. Let PowerSkin come to the rescue.
Here is an attractive and surprisingly sleek case that will protect your phone and extend its battery life to roughly double its original play time with its Lithium polymer 1500mAh rechargeable battery equipped with status light.
In the package, you get the rugged one-piece silicon rubber case, a USB charging cable and a printed manual.
The PowerSkin so far is made for iPhone 4/4S, Samsung Galaxy Express, HTC one X, Samsung Galaxy S III, and HTC Desire HD and Inspire 4G. Keep tuned for additional models.
The suggested retail price is $69.99, but I have seen them here for as little as $24.52: http://amzn.to/QwaCUG. I hope you like black because that's your only color choice, which is fine with me.