By admin on Wed, 05/22/2013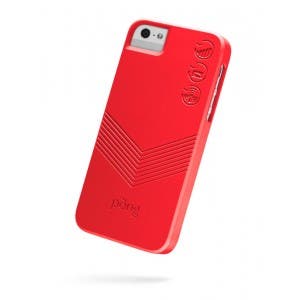 Radiation from cell phones has been a hot issue in the past as I recall, and even a reason some people refused to use them. But I haven't heard it discussed for a while now. However, Pong Research has been developing a solution to the issue with its new Pong Case ($59.99), which directs cellular energy away from your head and body.
In fact, the U.S. Federal Communications Commission does indeed regulate the amount of radiation a mobile device can emit. EMR or electromagnetic radiation is what a mobile phone uses to communicate. By government calculations, devices with a specific absorption rate less than 1.6 W/kg are safe. Most devices in use today weigh in at less than this rate. So, what's the problem?
The problem is, most people hold the phone next to their head when using it, and the radiation is transmitted at exponentially higher rates at a close range. Most phone manufacturers recommend you hold the phone about an inch from your body to reduce EMR.
Master your iPhone in one minute a day:
Sign up to iPhone Life's Tip of the Day Newsletter and we'll send you a tip each day to save time and get the most out of your iPhone or iPad.
The World Health Organization has recognized EMR from cell phones as a carcinogen. The message is: Use your iPhone and get cancer. I wonder if eventually the issue will lead to lawsuits, much like with tobacco companies.
Pong Research has incorporated its technology into the phone case, directing 95 percent of  EMR away from your body. Three cheers for Pong. The Federal Communication Commission has certified the case, and it has held up under tests from Wired, which found it to reduce radiation to a third of its usual rate.
While other products block mobile phone radiation, the FCC has cautioned that it often leads the phone to work harder to produce the signal it needs to operate. Pong, on the other hand, doesn't block radiation; it redirects the energy away from your body. So the net result is more efficient phone performance, not less.
Here's a short video on how Pong cases work: 
In addition to the new iPhone 5 case, Pong has units available for a wide array of other devices such as iPods, iPads, Android phones, and Blackberries. They come in two flavors, the traditional Classic case and a rugged design made to withstand more abuse. You get your choice of black, red, and gray.
The suggested retail price for the iPhone 5 case is $59.99 ($69.99 for the rugged version), which may seem a little on the exorbitant side. But if it protects your brain, it should be a no brainer so to speak.