By admin on Wed, 11/28/2012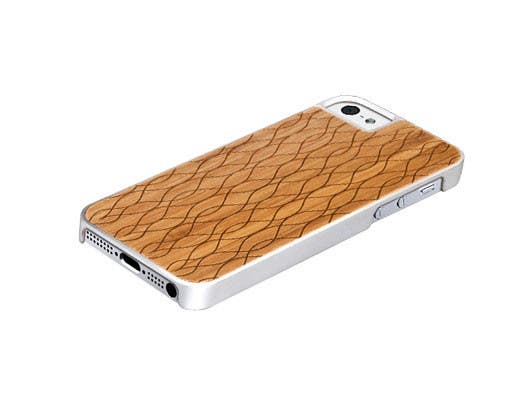 This case will not bulk up your new iPhone. It is lean and mean to protect your pocket buddy like a honey badger. Its one-piece construction snaps on to your phone securely to protect it with its life.
The unique blend of nature and technology sets this case apart for it is constructed of real bamboo with an artfully etched design.
Of course all the right openings are there for easy access to ports and controls.
This fine case impresses me more as a work of art than a utilitarian accessory. You will be proud to present your phone in this beauty.
I deem it a bargain at the list price of $34.99. But, you can grab one here for just 29.99:
Get one for yourself and buy them as much appreciated stocking stuffers.