By admin on Thu, 03/07/2013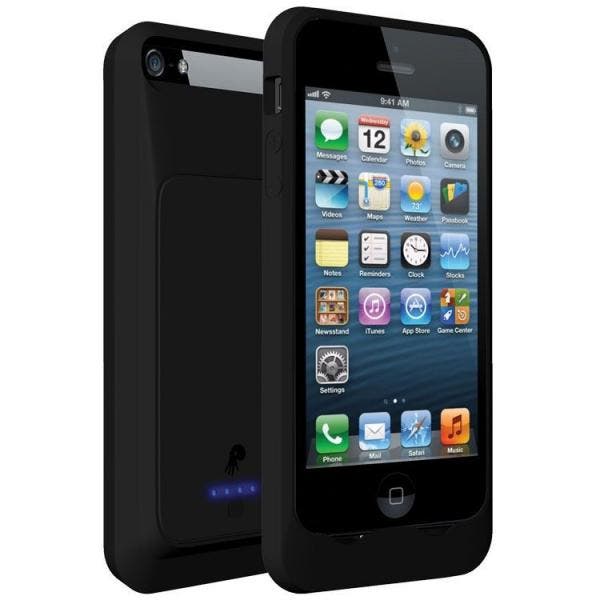 I recently reviewed Powerskin for the iPhone 4/4S and lamented they were not yet available for the iPhone 5. Well, the wait is over! PowerSkin for Apple iPhone 5 ($79.99) has arrived.
This handy power extender will double the life of your iPhone battery and protect your device at the same time. Just slip it into the one-piece skin with the power plug at the bottom, and you're good to go and keep on going.
LED lights indicate the power level of the 2000 mAh battery, which you can charge from any USB power source.
Unlike some power cases, this one is surprisingly slim and lightweight. However, unlike Android cases by Xpal, this case is not NFC enabled. Unfortunately this feature is lacking in all iOS products.
Along with the case, you'll get a USB charging cable, battery unit, a small printed manual, and a short 3.5 mm connector. The 3.5 mm connector is necessary since the case obscures the port.
PowerSkins come in four colors: black, white, orange, and pink. This case lets you extend your power, protect your iPhone 5, and add a splash of color too, if you wish.