By admin updated on 08/05/2013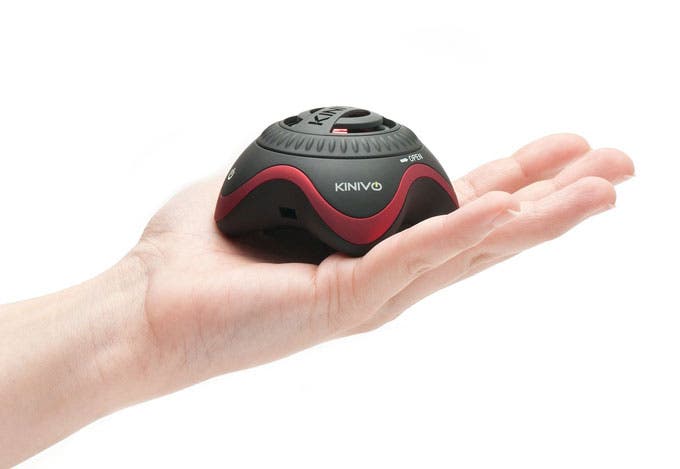 I have to say, I am a big Kinivo fan because of all of its never-ending stream of innovative gadgets. This time, it's the Kinivo ZX100 Mini Portable Speaker ($18.99) with a rechargeable battery and enhanced bass resonator.
Not only is it top quality for a speaker of its size, but the price is amazing, at only $18.99. You could easily pay three times this amount for a comparable speaker. It's stylish too and comes in green-grey, green-white, and grey-blue combinations.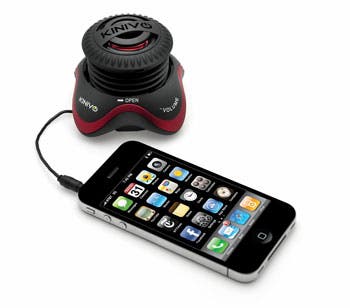 It works with all iOS devices along with any other output devices with a 3.5mm jack. My only complaint is that it lacks Bluetooth for wireless connectivity, which may explain the extremely low price.
Very portable, it comes with a carrying bag and a dual male 3.5mm cable. To set it in motion, you just plug it in and give it a twist to extend the top.
If you are looking for a good portable speaker at a very reasonable price, the new Kinivo fills the bill in every respect, but alas, no Bluetooth.