By admin updated on 08/31/2017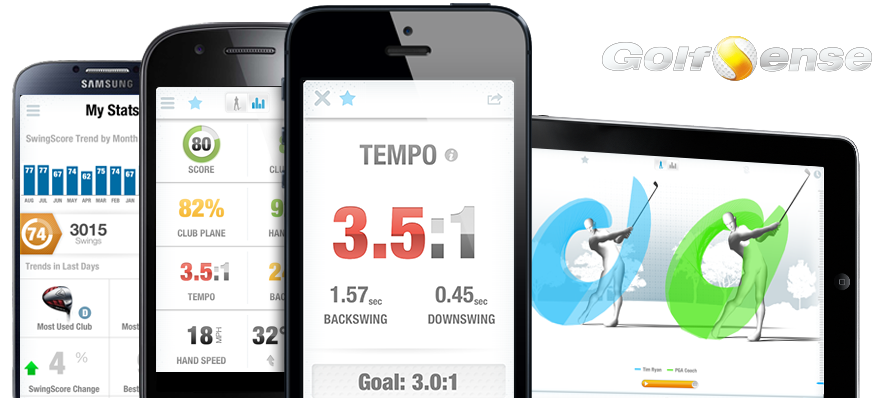 I never would have imagined that I could improve my golf game with my iPhone, but now I can with the new GolfSense by Zepp. This golf swing analyzer works with a sensor in a glove and sends data to a free app on your phone. Amazing. Just attach the motion sensor to your favorite golf glove, download the app, and you are ready to start improving your game.
Master your iPhone in one minute a day:
Sign up to iPhone Life's Tip of the Day Newsletter and we'll send you a tip each day to save time and get the most out of your iPhone or iPad.
The sensor captures 3D swing data with precision and transmits it to your phone via a Bluetooth connection. Weighing less than a hummingbird beak, the sensor will not interfere with your playing. Its rechargeable battery lasts for five hours, which should be plenty of time to play a round as long as you don't keep losing your balls. It works equally well for left-handed and right-handed players.
The developers have determined that placing the sensor on the glove rather than the club gives more accurate readings and does not interfere with the performance or ball flight. Also, you do not need to keep attaching and reattaching the sensor every time you change clubs like other sensors.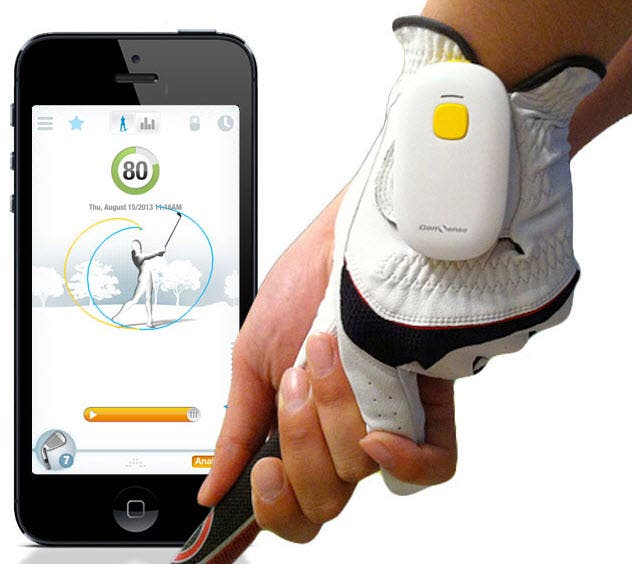 The glove sensor consists of two accelerometers, a gyroscope, and a compass. You can use these instruments with your phone to track hip rotation.
For the first time, GolfSense allows the evaluation of your swing using a single metric called Swingscore that tells you how closely you are matching your swing goals. Goals may be chosen on the basis of skill level, or best swings or a coach's swing can be used as a benchmark. The data illustrate what aspects you need to improve by using a color-coded dashboard.
Swing metric data are registered for plane and path of the swing and speed. Tempo measures the ratio of time it takes to make your backswing versus your downswing (3:1 is a common goal). Backswing position measures the angle of your club shaft at the top of a backswing ((270 degrees is the usual goal), and finally hip rotation can be measured when you place the phone in a pants pocket.
With GolfSense, it's easy to track your improvement or need for improvement with every single swing you make. You can tell which clubs are best for you and on what clubs you need improvement with a detailed data log. It allows you to compare your own progress through time or compare to a golf pro's performance. And you can share your data with others via email, Facebook, Google+, or Twitter.
By the way, the sensor works with the iPhone, iPad, iPod Touch, and Android. It speaks English, Chinese, French, German, Italian, Japanese, Korean, and Spanish.
In the box, you get the sensor for your golf glove, a charging dock, a USB charging cable, and documentation.
The sensor comes in your choice of white or black. It costs $129.99. You can order it here from Zepp. A hundred and thirty bucks might seem a little pricey, but it's a lot cheaper than golf lessons.