By admin on Thu, 02/14/2013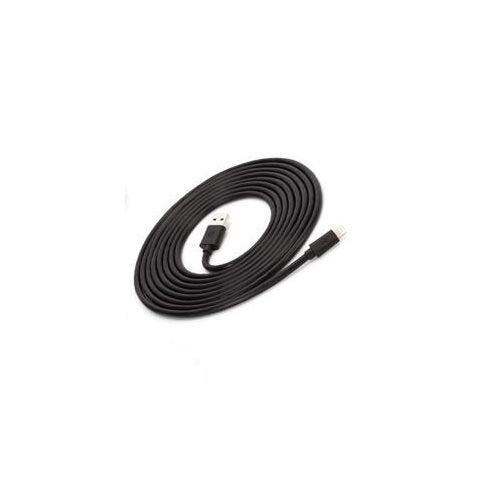 Sometimes you just need some distance and the Griffin 3M USB to Lightning cable is a good solution. So, if you need some space between chargers, TV or other devices with your new IOS 5 unit, this cable will do the trick.
Product Features
· Charges & syncs iPad, iPhone & iPod
· Heavy-duty 20-gauge conductors to handle 10W charging for iPad
· Durable cable jacket protects wire cores & resists kinks & tangles
· 3 m. Color: Black
· Connect to charge or sync iPad, iPhone, or iPod Extra-long 9.8' (3 m) to connect where you need it
· Durable cable jacket protects wire cores and resists kinks and tangles
· Heavy-duty 16 gauge conductors to handle 10-watt charging for iPad
Cables can get pricey, especially HDMI cables at sometimes over $50 a pop--what a scam. I've also seen three foot USB to Lightning cables go for $18 and the 3M cable selling at $39 (MSRP) all over the Web. But I found that you can get this extra long cable for only $15.40 here: http://bit.ly/YeGyN7.