By admin on Thu, 01/31/2013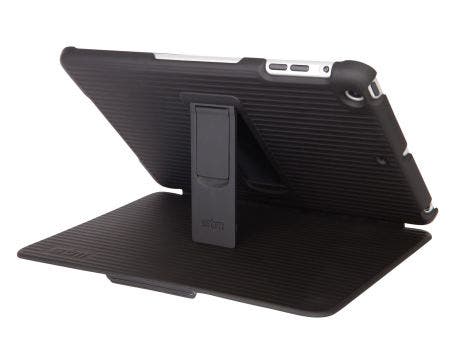 I just received two cases for the iPad Mini from STMbags.com, an Australian company. One is called the Grip and the other is called the Marquee.
The Grip offers a polycarbonate hard shell for protection. It has grooves that help you hold on to it without slipping out of your hands. It folds in two positions, one for typing with a lower angle, and a more acute angle for viewing.
The one I received is black, but you have your choice of four colors: black, berry, royal blue, and tangerine. It features an instant on/off switch upon opening and closing the cover.
The suggested retail price is $49.95, but you can get it here for as little as $29.99: http://amzn.to/WE6CzP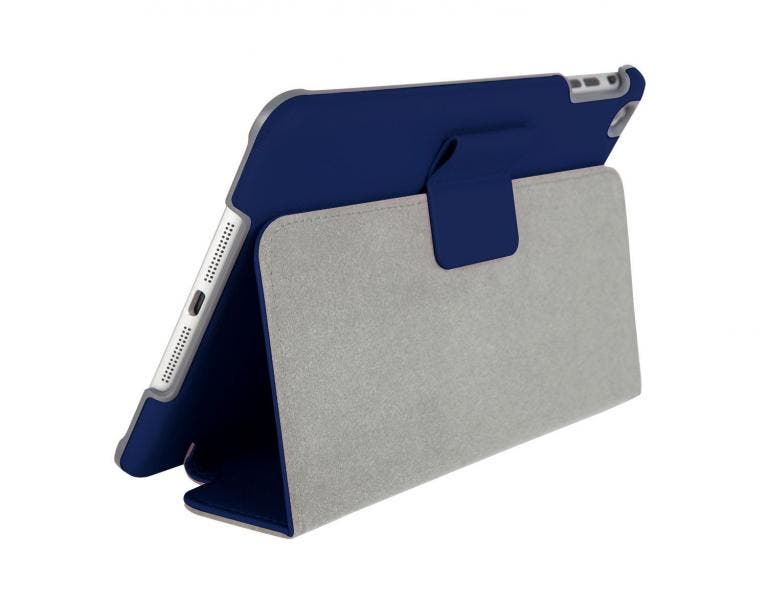 The other case is called the Marquee. It's a class act made of genuine leather and a joy to behold. It too has an auto on/off switch upon opening and closing the cover.
Both feature easy access to all the ports and buttons and fold into a typing position and a viewing position as a stand.
The Marquee has a loop, which I applaud, for holding a stylus (must be purchased separately).
Because it's made of leather, it costs a bit more: $79.99, but it will make you stand out in a crowd. It comes in your choice of black, blue, and pink. Check them out here: http://amzn.to/WE2oeh