By admin on Thu, 04/11/2013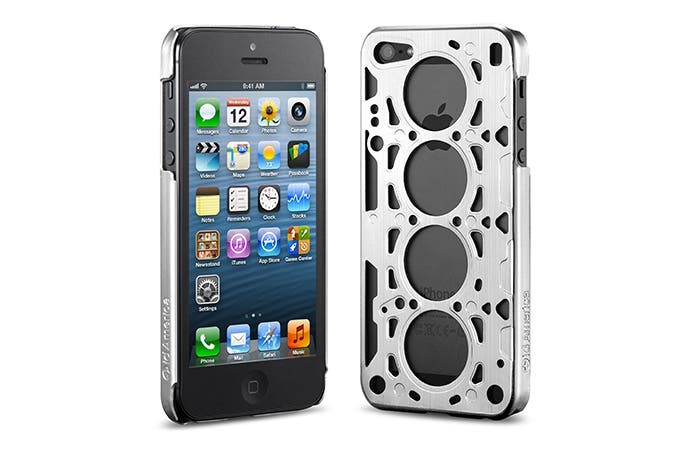 ID America never runs out of creative ideas for phone cases. Its Gasket V8 iPhone 5 Case ($29.95) the company sent me for review is no exception, resembling an engine head gasket on a perfomance engine.
Its brushed aluminum finish will make your phone stand out for sure. People may even take it for a piece of a disassembled small engine! It looks really convincing.
Rest assured, it has all the proper openings for buttons, cords, and ports. It also will protect your phone and give it some distinction.
In the package, and I like this, you will get a quality screen protector, a cleaning cloth, and a squeegee for applying the protector and smoothing out the bubbles.
My only wish is that it could have a kickstand. Then it would be just about perfect, particularly if the kickstand allowed both portrait and landscape positions.
It comes in your choice of blue, gold, silver, red, and gray. You can get them on Amazon for as little at $20.99 and for even less on eBay.