By admin on Tue, 06/18/2013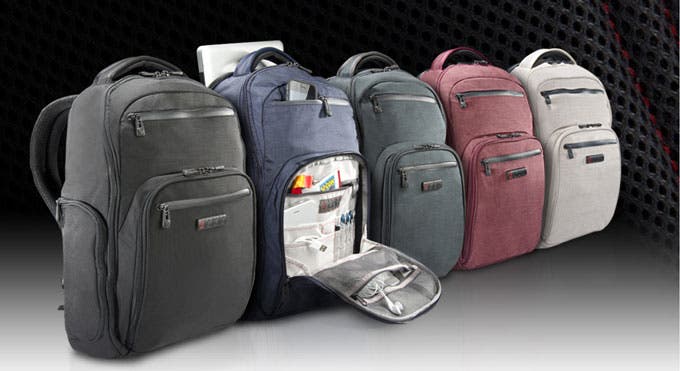 I want to tell you about some tough new bags from ECBC, a renowned designer and manufacturer of stylish but tough totes.
These designer quality bags are made of Kodra, a scratch, puncture, and tear-proof material that is lightweight and comes in various colors. The new K7 Color Collection is designed for transporting and protecting laptops and tablets in backpack and messenger bag formats. Each K7 bag comes in Berry, Linen, Green, Blue, and Black.
The whole collection is now available at ec-bc.com with prices starting at $119.99.